Life is a Dream
Choreography Kim Brandstrup, music by Witold Lutosławski
Rambert
Sadler's Wells
–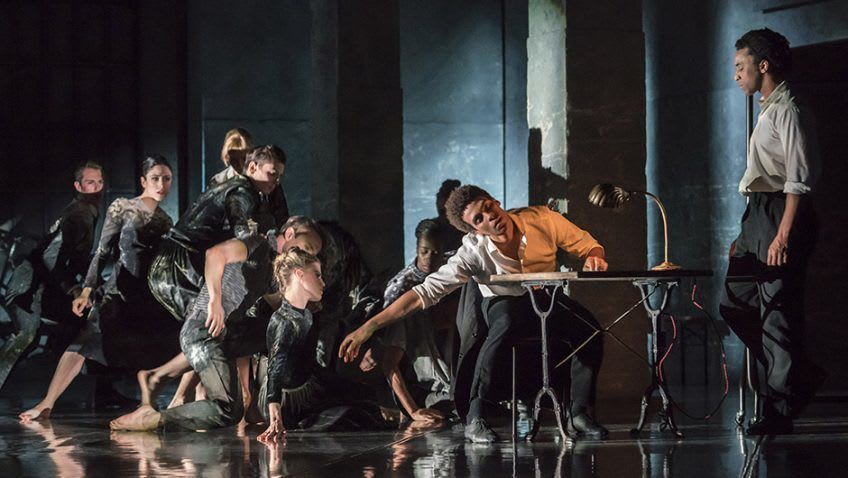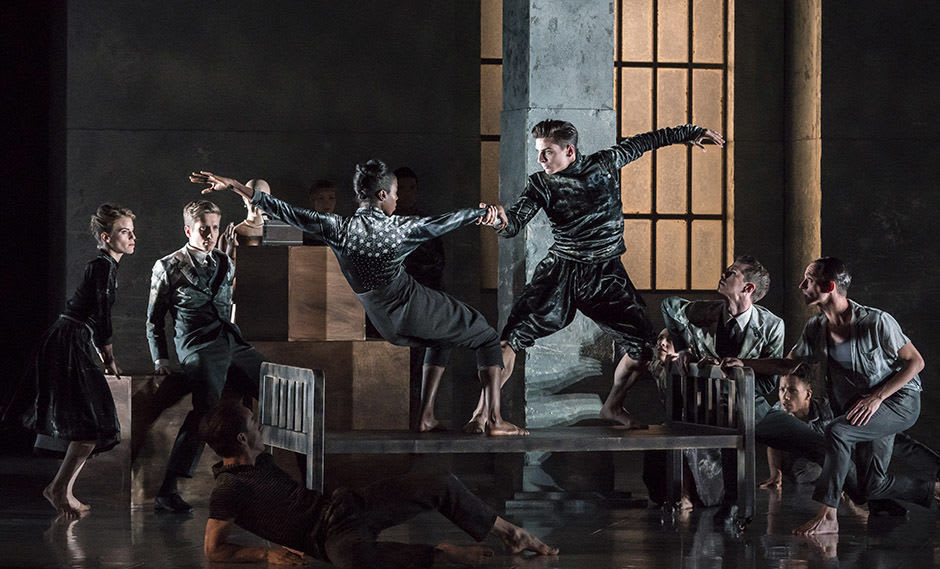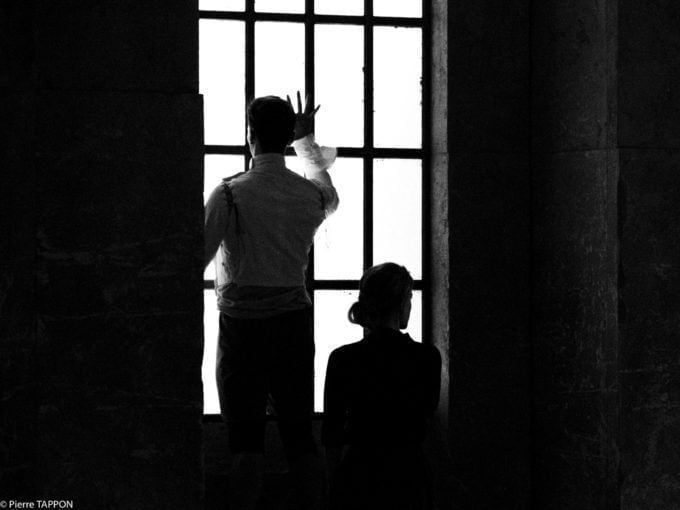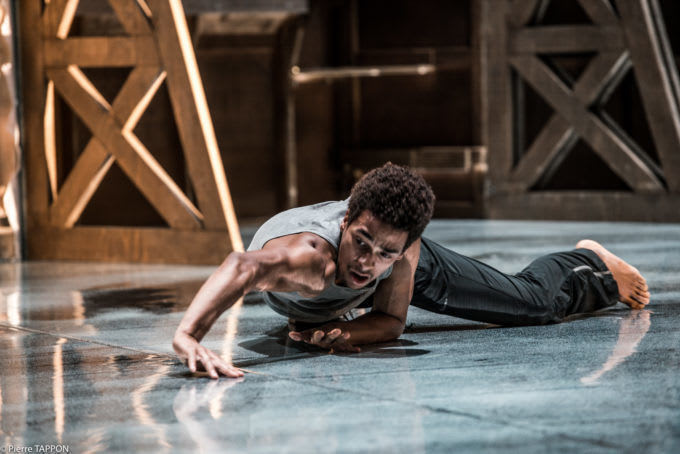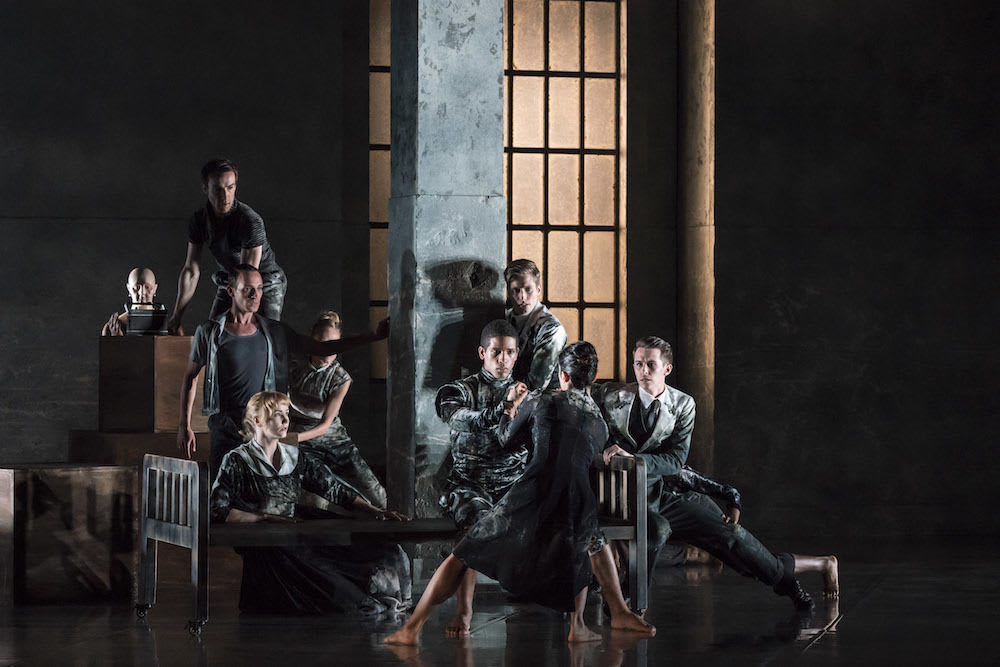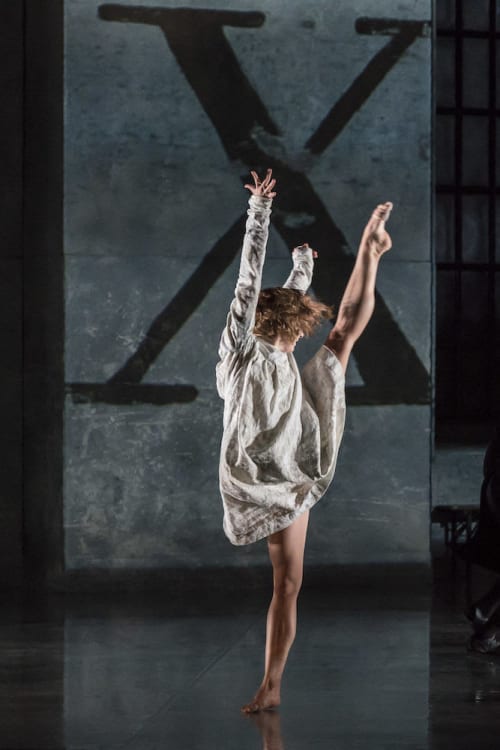 Rambert's departing artistic director Mark Baldwin's last commission before he steps down, what better than the aptly named Life is a Dream? And it is terrific: one and a half hours of silent movie visual and orchestral aural magic that sends shivers down my spine, as acquiescent dancers realise a choreographer's alter ego's tussle with the creative process.
But, it is not what one imagines, though one must put one's imagination to use. It is not the 1635 Spanish Golden Age allegorical play by Pedro Calderón de la Barca that is its jumping-off point. How does one imagine the world if one has never seen it? Shakespeare, of course, has visited these shores.
The original story in a nutshell ("I could be bounded in a nutshell and count myself a king of infinite space, were it not that I have bad dreams") goes that the King of Poland has incarcerated his son Segismundo since birth so as to confound a prophecy of patricide.
But he decides on an experiment: what if he lets him out for a day… and if he proves aggressive he'll send him back to his keep and have him told it was all a dream. There's more, of course, but what if you don't know that play? Will it matter? Not a jot. Just listen to the music and watch the dance. Here's how one does metaphysics, the workings of the mind, in movement and stillness, in light and darkness.
My neighbour in the stalls tells me he has come with zero knowledge of the play or any preconceived ideas—his wife has dragged him along... I ask at the end what he has understood, and it seems he has understood it perfectly well. Programme notes are interesting but one can manage without. Of course, as with anything, what one gets out of Life is a Dream is what one brings to it.
And choreographer Kim Brandstrup brings a wealth of cinematic knowledge. It's as if he's mined all the early black and white European arthouse films you can think of. He says it's avant-garde theatre-makers Jerzy Grotowski, Tadeusz Kantor and experimental post-war Polish theatre that are his inspiration.
To this end, he uses the Quay Brothers as his designers: "American artists with an eastern-European sensibility, the Quays see the world through a singularly surreal lens." They have set the dance drama in "a derelict 1959 rehearsal room," where a director is working with three parallel casts until he becomes a character himself trapped in this dreamscape cycle. It looks film noir and dateless to me.
Brandstrup is especially inspired by Witold Lutosławski's (1913-94) haunting, tense cinematic music, by his Symphony no 4, by his Musique funebre, Chain 2, Dance Prelude 4, and more, played by a live orchestra (solo violinist Charles Mutter): this is what makes the evening for me.
Basically, the story is in the music, the story of Poland's (and Lutosławski's) travails during the Second World War and under the communist regime, a nation living a nightmare scenario. What happens to the imagination if one's life is restricted? Brandstrup's answer is in this ambitious, multi-layered quixotic, relevant drama.
A large room, murkiness clouding one's sight, searchlight patches of light (Jean Kalman lighting design) reveal a man, in knee breeches and Jacobean-look jacket, its sleeves obscuring his hands, at a large window. It picks out people clustered in a dark corner: corners of the mind or hiding out of sight?
Two large windows, heavy square columns, a bare bedstead, a beautiful wooden antique dress model, both on casters, a man asleep at his desk—the writer / director bringing his characters to life.
Projections on the wall of the outside world: crossroads, a sea of waving fronds, a mysterious outer world: how would you imagine the outer world when all you've seen is the grey interior of a cell? In colour or monochrome?
The director dreams up his creations, jostling for attention in complex duet and ensemble permutations. Time is infinite. A man and a woman dance: he in his seventeenth century outfit, she in a timeless dress (Holly Waddington's beautiful baroque-and-fifties-blend designs distil the ages). She sways to a tune (Filipince nudno—the bored Philipina) on the radio.
The sexes and time span are reversed, now it's a woman in a straightjacket, sleeves covering hands. The man discovers his hands—is the director getting closer to his vision? Are we all mad? What is madness?
Have the lunatics taken over the asylum? Sitting backs to us, the cast rocks backwards and forwards, depressive, in the light of the moon, in a prison of the mind. "By the truth we are undone. Life is a dream. 'Tis the waking that kills us. He who robs us of our dreams robs us of our life." Virginia Woolf.
In the second act, in a theatre, backstage, column props revealed to be hollow. The art of illusion, smoke and mirrors, lights cast long shadows, people move across the back (they remind me of Hamlet seen from a distance in Tom Stoppard's Rosencrantz and Guildenstern Are Dead). The director finds his alter ego, his mirror image (Liam Francis and Miguel Altunaga)—is this Segismundo seeing himself in the mirror for the first time? Reconciliation?
And curtain. Or is it curtains? "We are such stuff as dreams are made on, and our little life is rounded with a sleep". A light shines from the open doorway, but the players are fearful. Freedom is frightening.
Nuances, essences of Calderón's play mingle with Brandstrup's concept, parallel stories poetic in realisation. Oblique, kaleidoscopic film references, rich metaphors, multiple and schizophrenic lives… one needs mental agility and concentration to decode the clues.
Kim Brandstrup's previous work for Rambert, Transfigured Night, won the 2016 National Dance Award for best modern choreography. Life is a Dream is touring in the autumn, look out for it if you like a challenge.
Reviewer: Vera Liber