Life of Galileo
Bertolt Brecht, translated by John Willett
Young Vic Theatre
–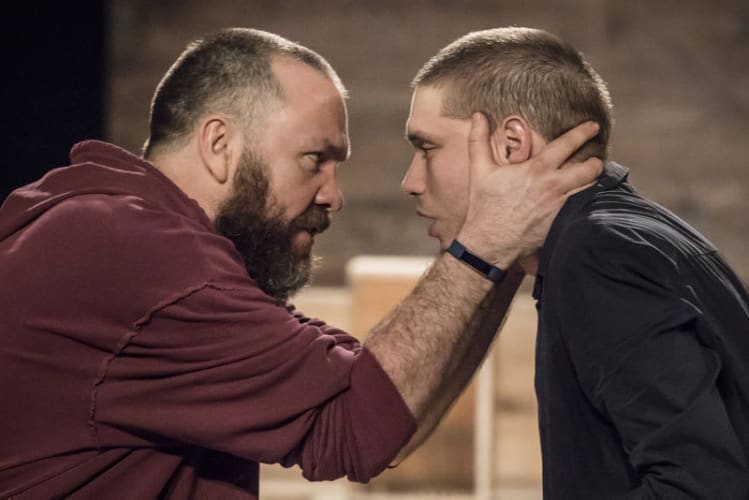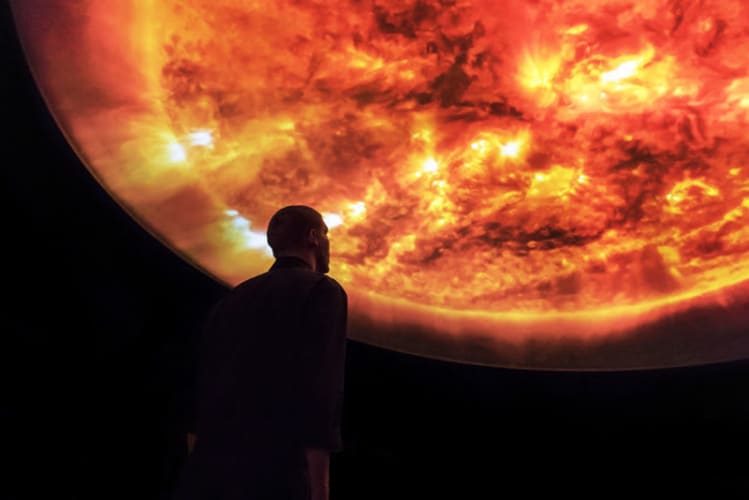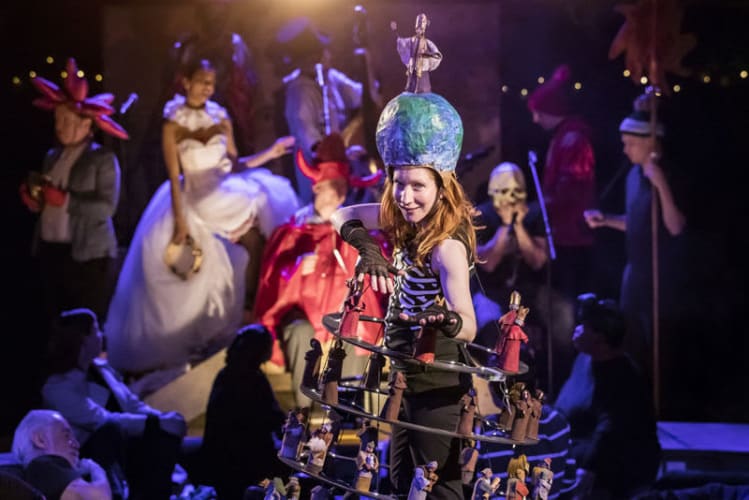 Bertolt Brecht is currently enjoying a fine London renaissance that amply demonstrates the contemporary importance of his work.
Only a week or so after Lenny Henry's triumphant appearance as Arturo Ui, another complex character is showcased in an equally novel but high quality revival.
David Lan has made the Young Vic home to daring modernisations of classic texts, more often than not creating fresh and exciting interpretations of familiar work.
The theatre's biggest hit last year Yerma, which returns in the summer, was feted for the magnificence of Billie Piper.
Her foil was Australian actor Brendan Cowell, who now steps into the limelight under the imaginative direction of Joe Wright, better known as the film director who brought novels such as Atonement and Anna Karenina to the screen.
This staging must be close to unique, being doubly in-the-round, as younger audience members on cushions (and actors) fill a central stage area with a performing ring between them and the richer punters in the comfy seats.
Over the inner circle in Lizzie Clachan's design is a domed screen that becomes many things but primarily a planetarium of astounding (sometimes 3D) beauty, thanks to the wondrous efforts of projection designers 59 Productions.
This is the setting for John Willett's slangy, modern translation of the text with a versatile cast generally in civvies so that Cowell's Galileo Galilei wanders around in jeans and a tee-shirt symbolically featuring an astronaut holding balloons.
We first meet the impoverished scientist in Padua during 1609, intent on educating Billy Howle as 10-year-old Andrea Sarti, the first member of a triumvirate of unlikely acolytes. Constantly debunking the great man, in the role of Andrea's mother Ayesha Antoine adds welcome comic balance to what could otherwise be an overwhelming weight of information.
Already, Galileo is showing signs of the kind of dissident genius that led Giordano Bruno to be burnt at the stake as a heretic 10 years before. In a show of impudence and imagination that literally beggared belief, he opines that the earth revolves around the sun rather than vice versa, thus challenging the orthodoxy given by everyone from Ptolemy to Aristotle.
In the same way, the remaining actors of a support ensemble (including prefatory puppetry from Sarah Wright) revolve around the shining star of Brendan Cowell, who gives the kind of performance that has every chance of winning awards. The modernisation plays into his hands, since Cowell is expert in conveying the enthusiasm of a modern scientist while delivering the theories of an ancient, making complicated concepts easily accessible to those with no scientific background.
Life for Galileo has many ups and downs, as he leaves the protection of The Great Republic of Venice, heading first to Florence and then Rome where he must face opposition from the Pope and then Paul Hunter playing the terrifying Grand Inquisitor.
The three-hour evening builds to a powerful climax nine years after Galileo recants his greatest proofs, allowing the defeated but defiant revolutionary dissident to deliver a typically Brechtian speech attacking religious and political conformity.
Joe Wright, Brendan Cowell and the ensemble work extremely well together in a lively and highly enjoyable production that rarely takes itself too seriously but still manages to make a series of significant scientific and political points that retain great relevance for viewers today.
Reviewer: Philip Fisher