Life: Rabbit / Fiction
Choreography Pontus Lidberg, Javier de Frutos
BalletBoyz
Sadler's Wells
–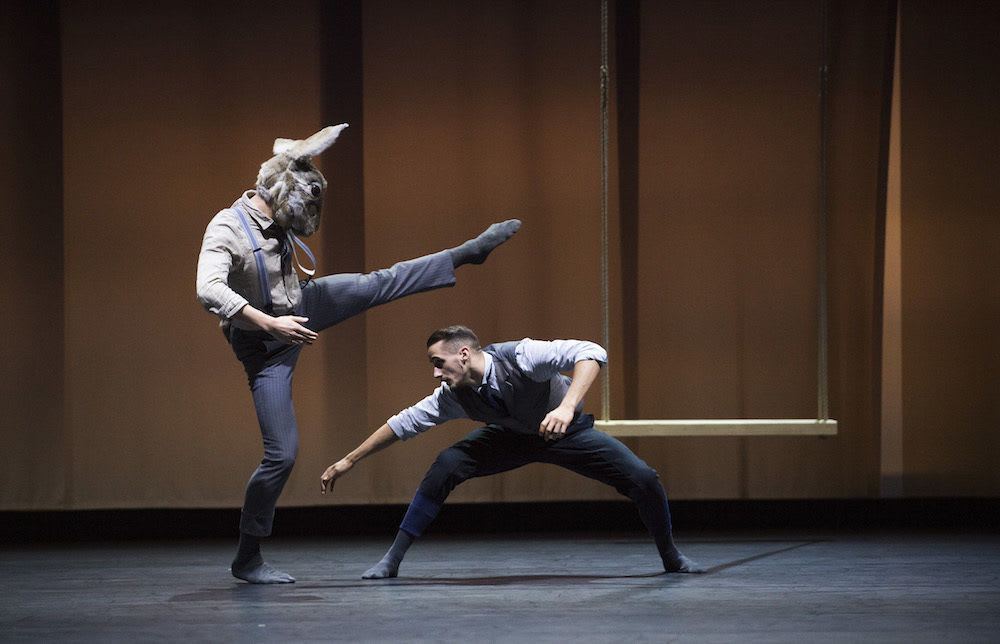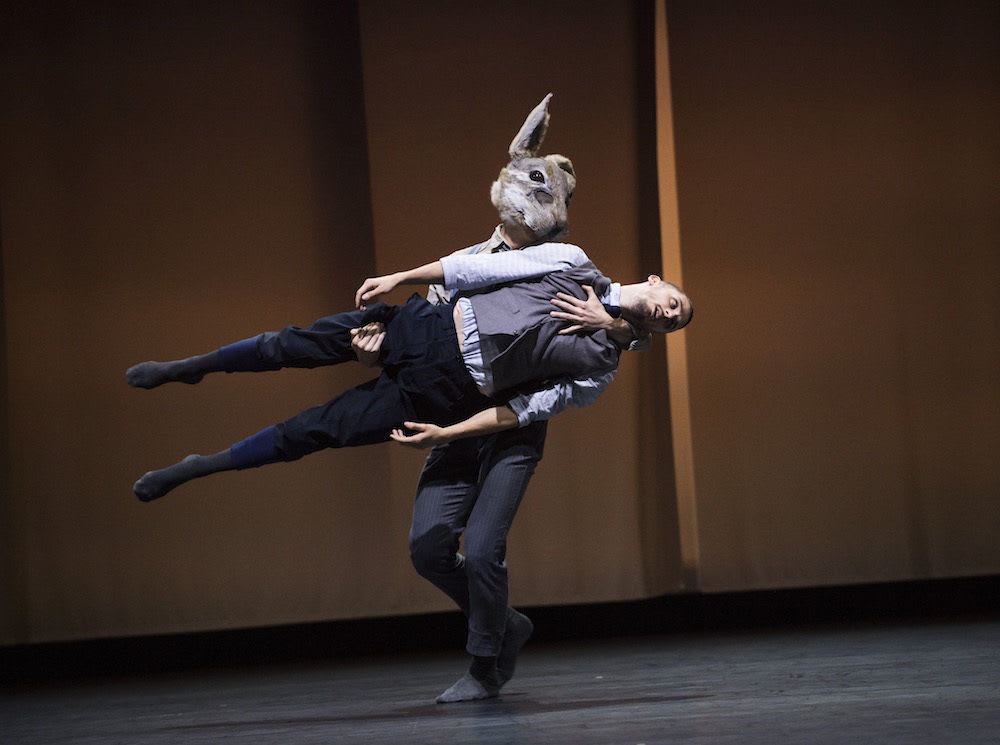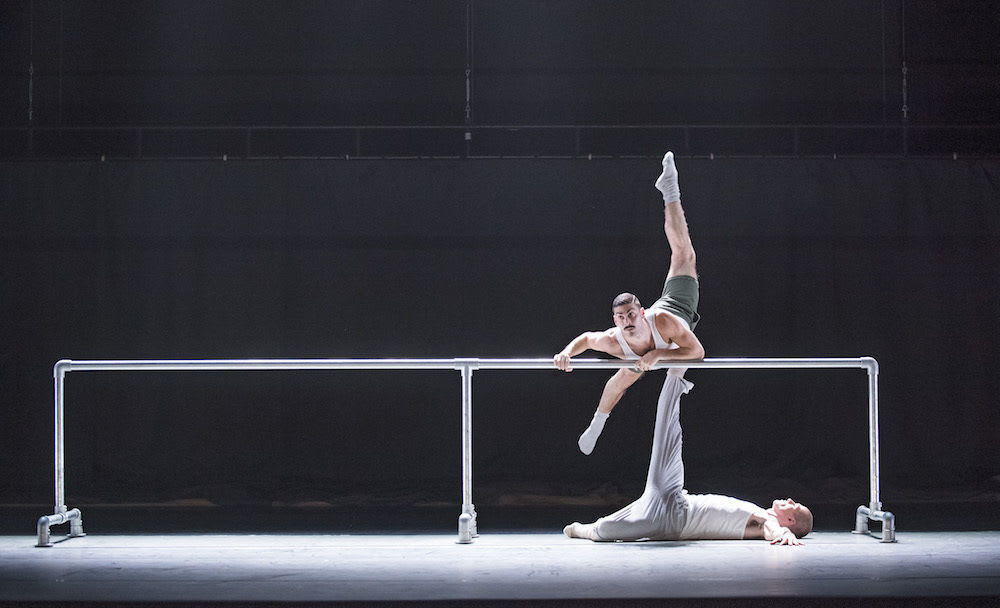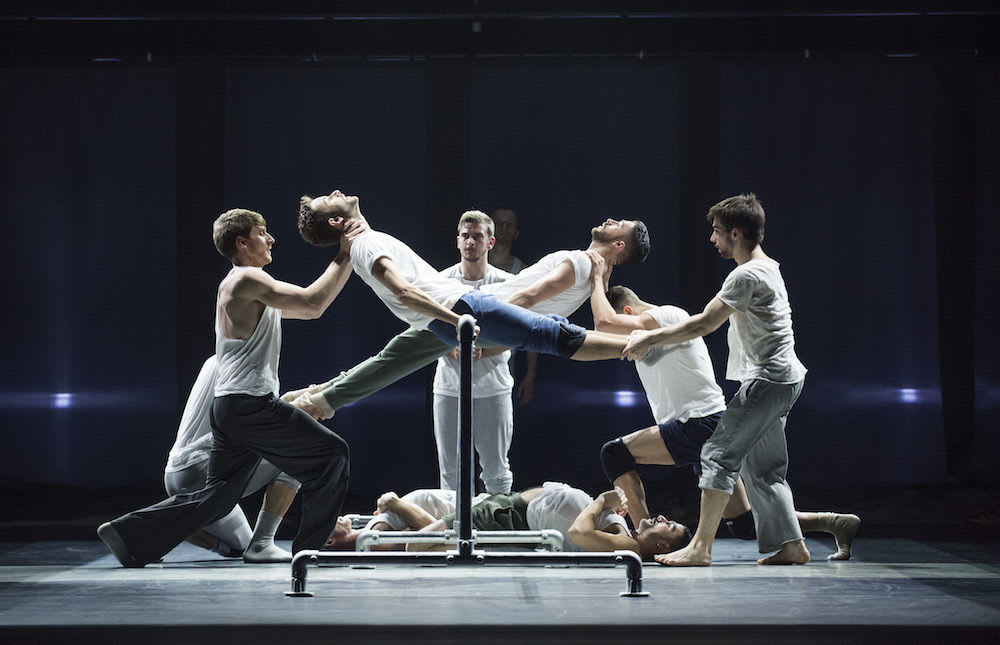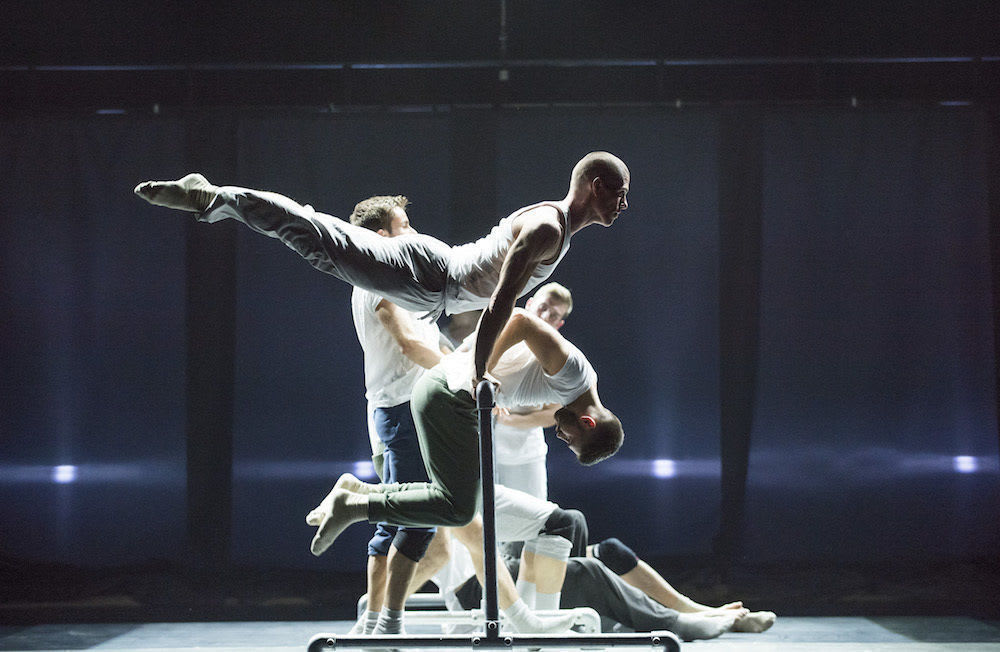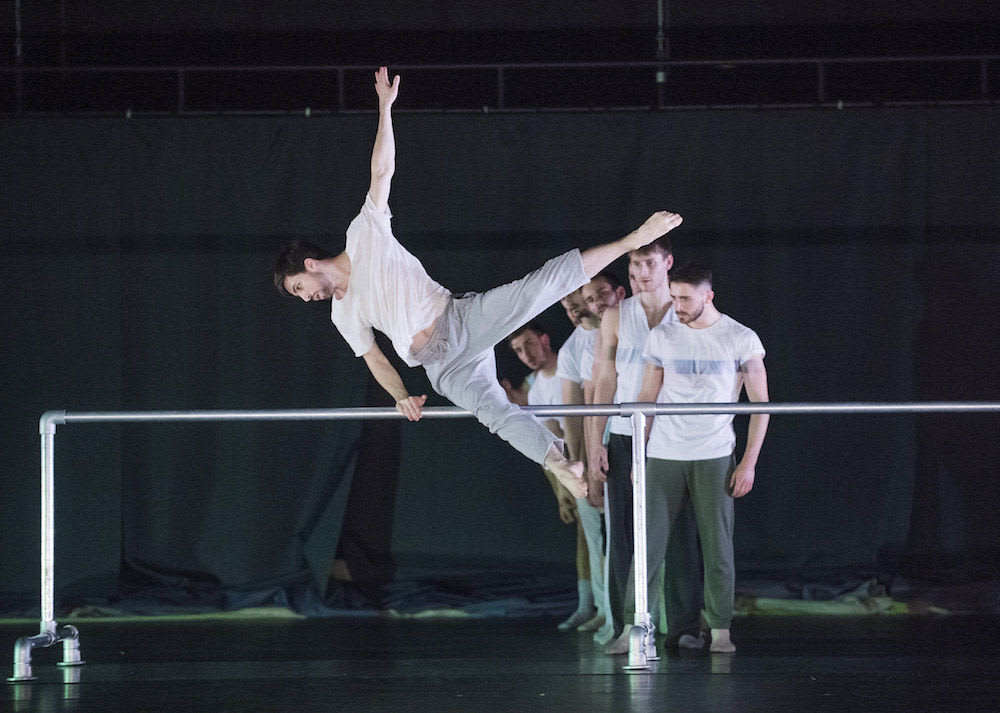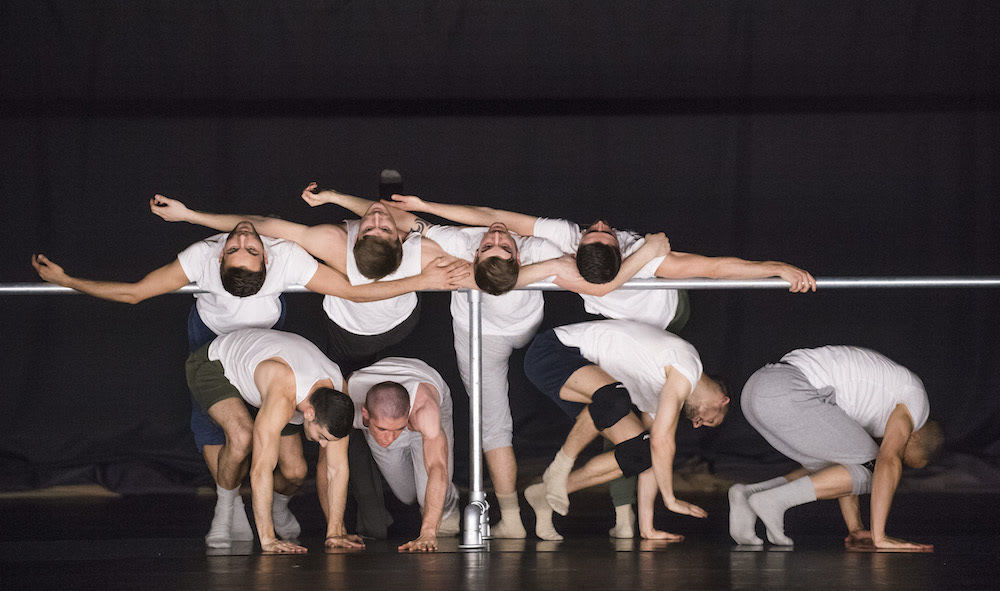 Original BalletBoyz, now artistic directors of a company comprising ten young men, Michael Nunn and William Trevitt write that they saw Life as a show of "two halves of the same subject: life and death, black and white, yin and yang!".
Is Postus Lidberg's Rabbit about rampant life and its trajectory? About exclusion or desire? Difficult to say. Are the rabbit heads a nod to Fabulous Beast Dance Theatre Michael Keegan-Dolan's hare-headed Rite of Spring? The clue is in the music, played by a group of fourteen musicians under Christopher Austin's baton who make a lovely sound.
Boys in rabbit heads and boys without, in ever-changing permutations: some sort of rivalry is being played out to Henryk Mikolaj Górecki's ambiguous chime-laden Kleines Requiem für eine Polka. A swing features, life's vacillations perhaps, and lyrical movement, beautifully danced. Introspective solos, playful duets and ensemble camaraderie interpret the various pulses of the music: calm, gentle, slow, military, lively, impetuous, elegiac.
Javier de Frutos on the other hand treats death as a joke, his own death by plastic glass shard scenery. A Fiction of course, but it's refreshingly funny, this self-referential humour. An obituary of Javier de Frutos, written by Spectator dance critic Ismene Brown and read by Jim Carter, does what an obituary does: it includes his awards and flops, good and bad reviews—oh how some laugh—voices multiply, blur, a 'narrative' layer of scrambled text inserted into Ben Foskett's original score.
De Frutos is a choreographer whose work covers National Theatre productions such as Death and the King's Horseman, London Road, Everyman, West End shows such as From Here to Eternity and The Most Incredible Thing at Sadler's Wells.
He has choreographed for Rambert, Gothenburg Ballet, Royal New Zealand Ballet, Candoco, and the Royal Ballet, but the number many remember is from the Wells show that the BBC refused to broadcast, his now infamous Eternal Damnation to Sancho and Sanchez, which some 'nameless' critic called utter "crap" and for which de Frutos apparently received death threats.
All this is naturally aired in the 'obituary', but what we see is a group of young men in practice clothes at a ballet barre, joshing, teasing, in gymnastic, acrobatic physical controlled abandon, marking territory or moving like shoals—boyz will be boyz. I think Chorus Line; I think Jets and Sharks from West Side Story. Ben Foskett's jazzy score nudges me in Leonard Bernstein's direction.
More voices read out a repeat (choreography on reprise, too) of his fate-tempting tribute: Imelda Staunton and Sir Derek Jacobi no less. In his dreams, but why not... A "surprising enduring career"…
Well, it is, and here he proves it. Dynamic tableaux vivants, dynamic dancers in challenging workout mode flexing their moves go down well with the audience: the BalletBoyz get a raucous reception. Infectious music enters the soul—the beat goes on.
After ENB's generous three-number She Said offering last week at this address, tonight is a short evening, two twenty-minute chamber pieces, the latter feeling longer than the former but not in bad way—curious this stretching of time—but the two choreographers are an interesting "yin and yang" mix.
Swedish choreographer Pontus Liberg's cool work is a pleasant revelation and de Frutos surprised himself, he confesses, with how much contemplating his own demise affected him.
Reviewer: Vera Liber