Lizzie
Music Steven Cheslik-DeMeyer, Alan Stevens Hewitt, additional music Tim Maner; lyrics Steven Cheslik-DeMeyer and Tim Maner, additional lyrics Alan Stevens Hewitt; book by Tim Maner. Based on an original concept by Steven Cheslik-DeMeyer and Tim Maner
Fredericia Teater with Aria Entertainment
Greenwich Theatre
–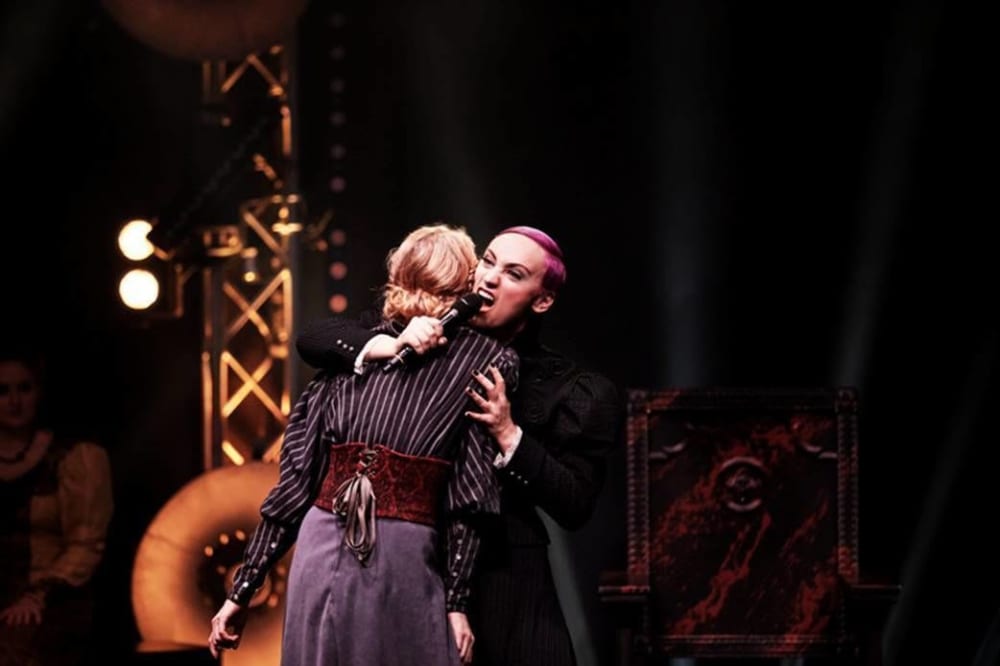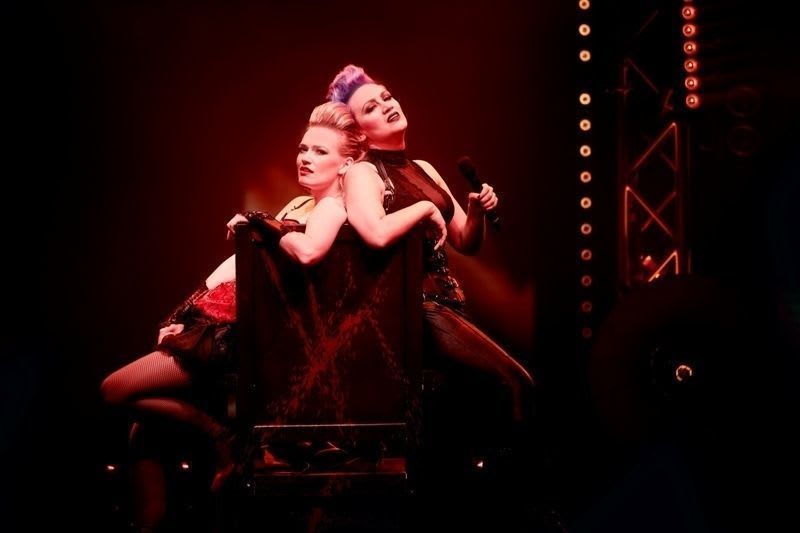 The story of the legendary murderess Lizzie Borden has been told through film, television, opera and musical theatre but never with the sustained frenzy achieved in gothic rock musical Lizzie which has its UK première at Greenwich Theatre.
I should say alleged murderess because Borden was acquitted of the 1892 fatal axe attacks on her stepmother and father.
In Tim Maner's lyrics and minimalist book, much is made of a young Lizzie being sexually abused by her father and later having a covert lesbian relationship with her neighbour Alice Russell, this too marked by hints of coercion.
Emma, Lizzie's older sister, shares with her a loathing of Mrs Borden, who is painted as the wicked, money-grabbing stepmother, and an apparent interest in household poisons. Or was that the work of the live-in maid, the disrespected Bridget Sullivan.
In terms of plotline, the show loses its way. Despite others with motives and clues, this is no "whodunnit". The first half ends with the sexily underwear-clad Lizzie insanely exultant on the entrails–scattered stage, signposted from the start by the protective plastic covering handed out to the front row audience.
During the interval I heard a group of young women discussing how they were unable to hear the lyrics, being seated close to the speakers, and in the second act I wondered if they heard any words at all as, from my more privileged seat, I found the lyrics often obscured.
Having been given such a resolute and graphic depiction of Lizzie's motives and action in the first act not hearing the words well in the second made the reasons for her acquittal rather cryptic, if indeed any are given, but by this point I was rather past caring, feeling as if I had been shouted at unremittingly since 7:30.
The creators of Lizzie have put the wish to shock ahead of the wish to tell a story. A decade or so ago they would have succeeded in shocking us but after Jerry Springer the Opera and Duncan Sheik/Steven Sater's Spring Awakening this post–punk heavy rock show has arrived at the pub after everyone else has left for the nightclub.
Lizzie is delivered by four young women who work themselves up, sing powerfully and head–bang energetically from start to finish. They are given no choice as there is no variation in the pitch or tone of the songs.
Eden Espinosa, swapping the green skin of Elphaba for blue hair, is a creepy, malevolent Emma contrasting with Bleu Woodward's more feminine friend and lover.
Jodie Jacobs's Bridget Sullivan is the most believable of characters in a show that dispenses with natural representations.
A transfer from Denmark's Fredericia Teater, Bjorg Gamst, who originated the role there plays Lizzie; under the gimmicky direction of Victoria Bussert her transition from victim to exploiter is muddled but there is no denying Gamst's stamina and commitment.
No amount of passion though can save this show which revs noisily but goes nowhere.
Reviewer: Sandra Giorgetti