Long Day's Journey Into Night
Eugene O'Neill
Octagon Theatre, Bolton
–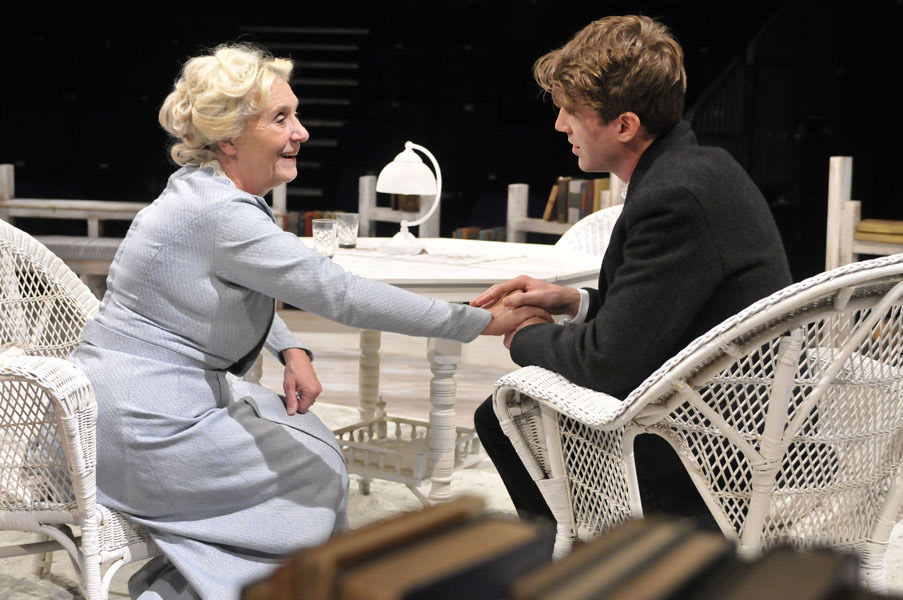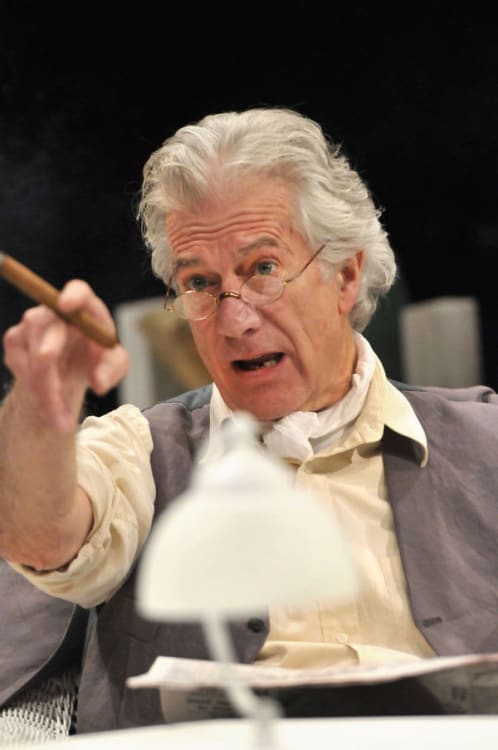 This is undoubtedly a long night's theatre in Bolton but, as I said to the director before the start, the clue to this is in the title—despite the shock expressed by some in the audience when they were told the finish time.
But this is a chance to see a rarely-produced, influential classic of mid-twentieth century American theatre (given a memorable revival on the West End last year starring David Suchet) in the hands of a director, David Thacker, with a reputation as a specialist in this area.
Thacker has used the same core cast as for his last production of An Inspector Calls to draw parallels between the stories of a middle class family forced to confront the consequences of past actions; Miller's All My Sons, currently running at the Royal Exchange Theatre, could also be thrown into this character.
In O'Neill's final and most autobiographical play, father James Tyrone is an Irish American actor who is rather too fond of the whiskey, as are his two sons Jamie and Edmund, whereas mother Mary has become addicted to morphine. This was the family in which O'Neill grew up, which is why he left instructions, defied by his widow, that the play should not be produced or published until 25 years after his death.
This is a family that seems at once very loving and constantly embattled. Edmund is growing more ill with what the rest of the family, other than mother who refuses to believe it even in her more lucid moments, suspect is TB. He may have to go into a sanatorium, but the younger generation despise their father's penny-pinching attitude and suspect he will go for the cheapest medical option rather than the best.
As the day and the night wear on, more and more whiskey is consumed and we get to know the family at a deeper level as they suddenly grow to understand one another more deeply, and characters with whom we may sympathise early on appear naïve and misinformed by the end.
James Cotterill's design surrounds the family with whitewashed wood and shelves of books—there are a few references to books and knowledge in the script—which produces an odd acoustic at times, especially when the whole family is onstage talking quietly at the beginning, making the words indistinct.
Brian Protheroe is again the patriarch of the family, in this case James Tyrone Snr, who is every bit the dashing Irish actor and for most of the time is convincing, but he doesn't appear to have the acting range to reach for the more powerful moments, rather like an opera singer who has to transpose the highest and lowest notes in order to reach them.
Margot Leicester brings to the role of Mary the same fidgety, stuttery, unfocussed character who rarely stands still for more than a second—she must have walked a marathon before the interval—that we have seen from her many times before, often to great effect, but here it feels rather like she is dressing in old clothes rather than mining something new from the part. I'm afraid I found her character rather irritating.
There were some good performances from the younger cast members, with a convincing portrayal of the sickly Edmund from Mawgan Gyles, Kieran Hill, who can sometimes come across as a bit false, on pretty good form as bitter Jamie and Jessica Baglow wonderfully lively as the maid Cathleen.
It certainly isn't a bad production—the three and a quarter hours passed surprisingly quickly, especially in the first half—but it is one that misses out on the real highs and lows of the play, making it all seem on the same level. After impressive ticket sales and takings at the newly-refurbished bar and café for An Inspector Calls, this is going to be a hard sell for the Octagon.
The disappointment is really that, after some wonderful productions of Arthur Miller and some pretty decent Tennessee Williams, Thacker hasn't produced something really special from O'Neill. It's okay, but I was hoping for much more than that.
Reviewer: David Chadderton