Love's Labours Lost
William Shakespeare
Royal Shakespeare Company and Chichester Festival Theatre
Theatre Royal Haymarket
–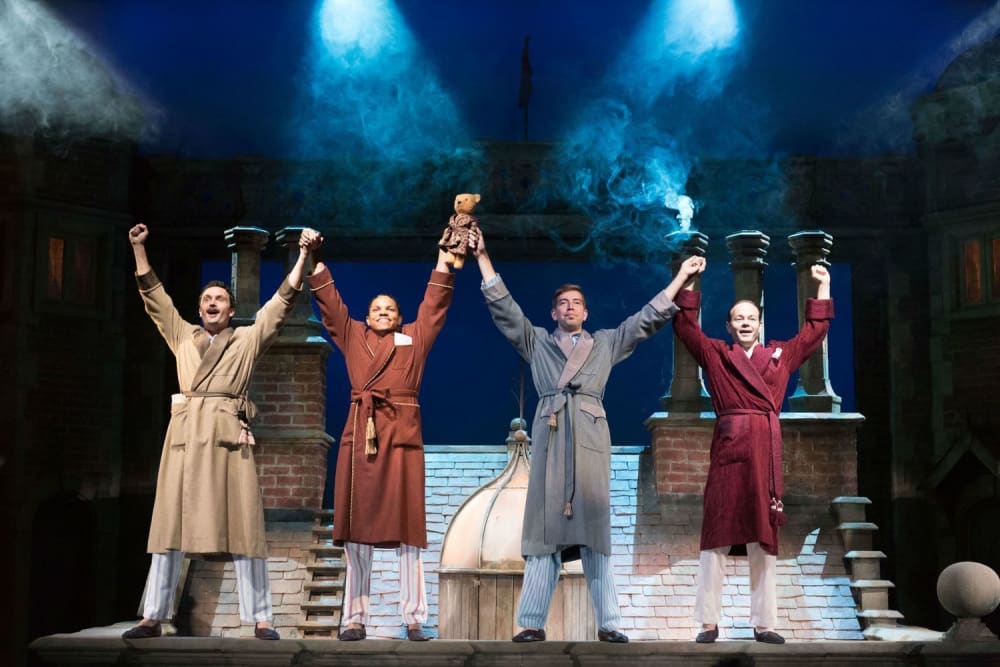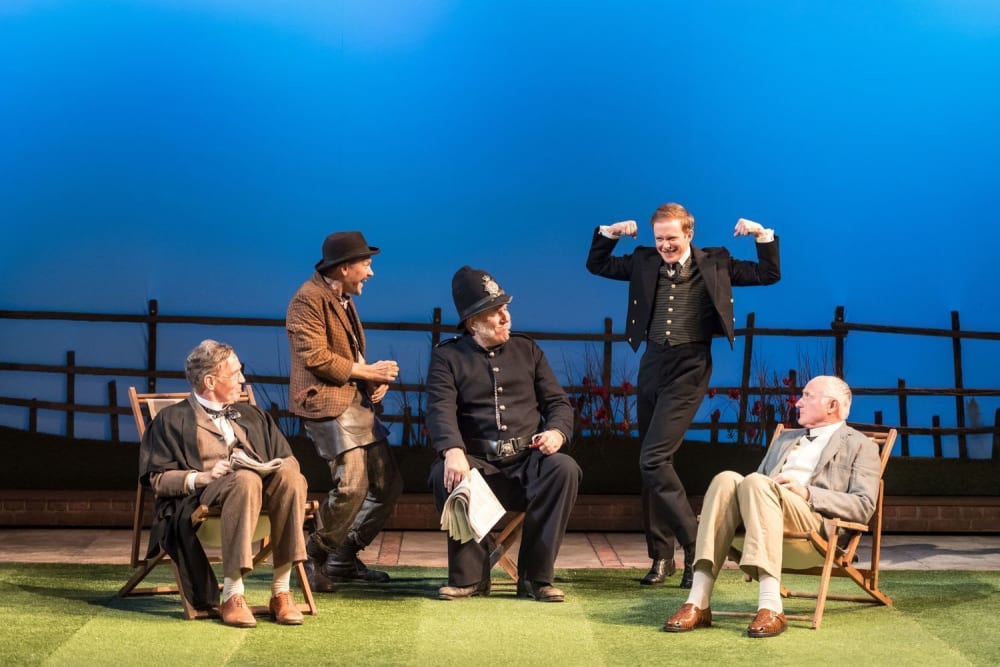 Christopher Luscombe has had the splendid idea of pairing Love's Labours Lost with Love's Labours Won (the subtitle of Much Ado About Nothing) in this co-production between the Royal Shakespeare Company and Chichester Festival Theatre.
The Bard's early comedy is infrequently performed and few would claim that it represents Shakespeare at his best.
However, this 2½-hour production uses a frivolous tone to generate a great deal of good humour, much to the delight of audiences who might have otherwise have viewed the presentation as little more than a curtain raiser for the main attraction.
Simon Higlett's set is striking, starting out looking like an Oxford college in Edwardian times people by Wildean toffs rather than classical Navarre.
Here, Sam Alexander's King and three studious comrades meet and recklessly vow to eschew the company of women for three barren years.
Only Edward Bennett's bolder Berowne questions the decision before backing down with good grace but little enthusiasm.
The price of their choice becomes apparent when, coincidentally, the lads receive a visit from the Princess of France, wryly played by Leah Whitaker, and three of her lovely companions.
Soon enough, the quartets chastely pair off, the result being much wit on both sides, aided immensely by Luscombe's thoughtful and imaginative direction, which is designed to bring out the Bard's wit and add additional comic flourishes, the vast majority of which hit the bullseye.
Providing additional light relief to the main plot are teams of yokels led by Nick Haverson as Costard, John Hodgkinson's Don Armado, a Spaniard who could have emerged from Fawlty Towers, and a pair of oldies, toothsome schoolmaster Holofernes and nervy curate Sir Nathaniel, respectively Steven Pacey and John Arthur.
By the end, one has the seed of a relationship between Berowne and Lisa Dillon's Rosaline, which will bear additional fruit in the second part of the double bill but that is not all.
Where one anticipates a typical comedic ending, Shakespeare confounds, giving what looked like a light-hearted and often silly play depth and pathos with a denouement which fully justifies the time and location switch, were that not the case already.
Christopher Luscombe adds a series of period pastiche songs, composed by Nigel Hess and evoking the Gilbert and Sullivan inter alia, to a well thought-through concept in an evening (or afternoon) that should please all who see it, especially as part of an all-day Shakespeare fest.
Reviewer: Philip Fisher