Macbeth
William Shakespeare
Olivier Theatre (National Theatre)
–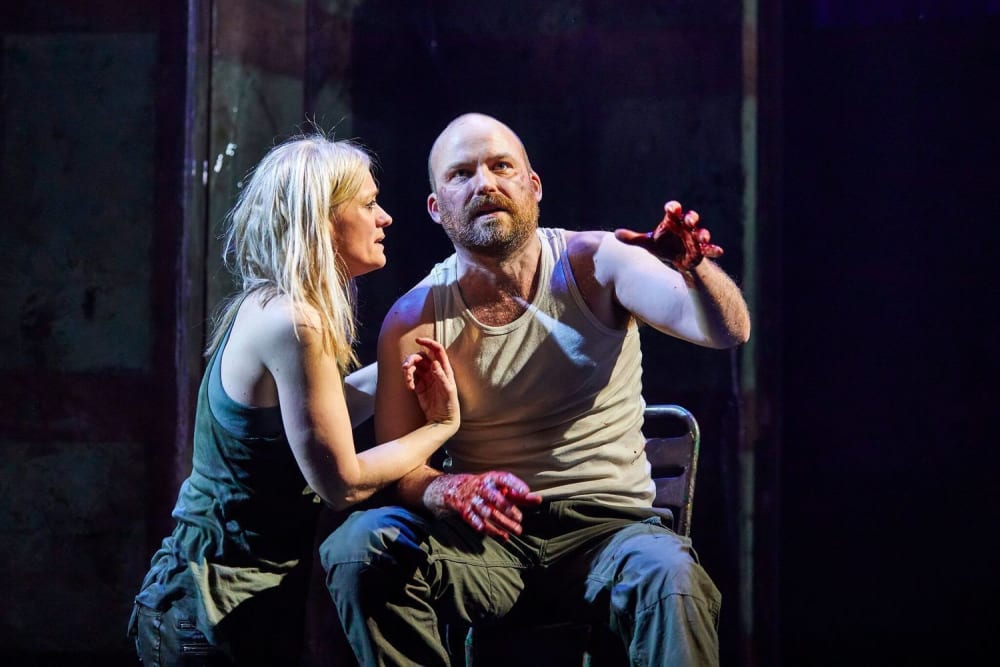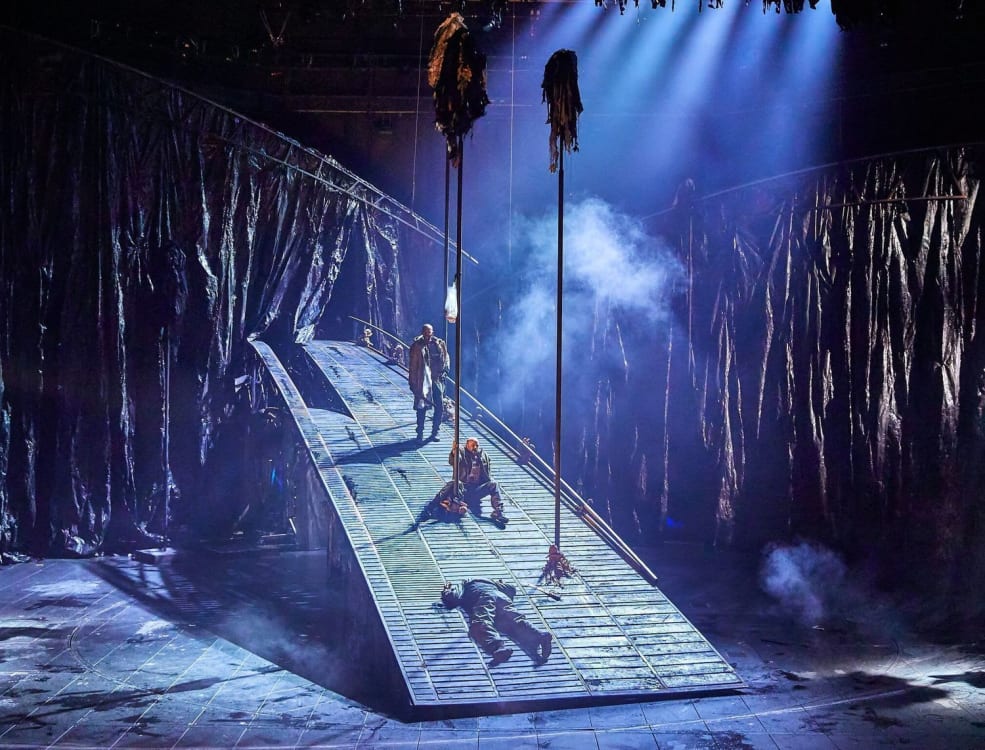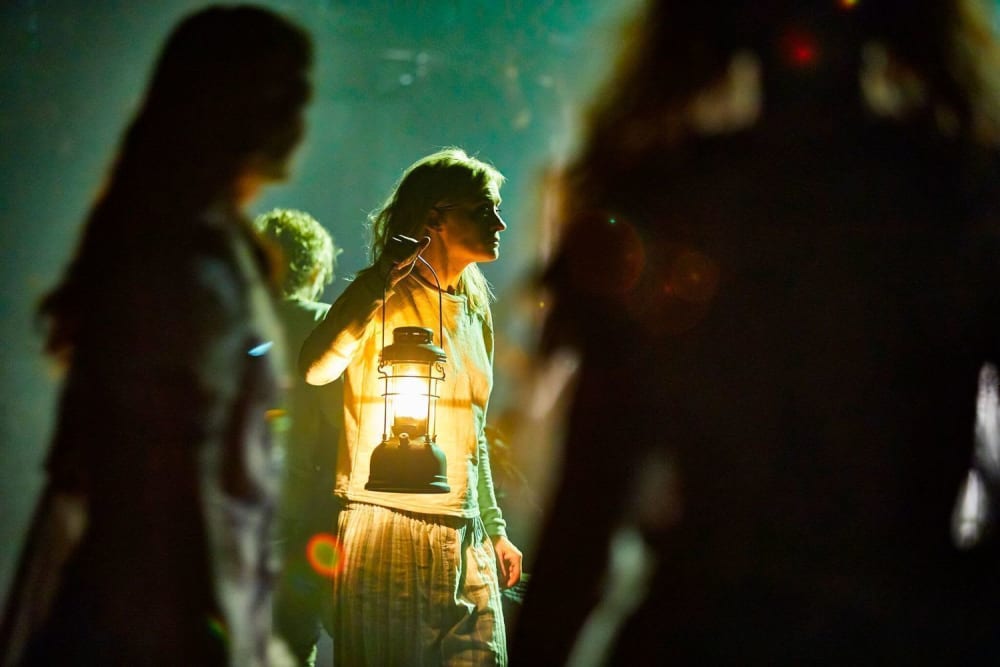 The leading lights at the National may have been concerned ahead of this production. Not only was it Artistic Director Rufus Norris's first crack at Shakespeare in quarter of a century but his predecessor had thrown down the gauntlet in spectacular fashion only a few weeks before.
Sir Nicholas Hytner is the past master when it comes to updated productions of the classics and his immersive Julius Caesar was as good as it gets.
Thankfully for all concerned, Norris with the help of wise casting has accepted the challenge and responded with a timeless, urgent Macbeth that might well be added to many people's lists of top versions of a familiar play that is rarely this dark or exciting.
The Dunsinane castle of the Macbeths is a brutalist contemporary fortress that looks like a barely converted military pillbox and sets the scene for a 2½-hour evening that is equally uncompromising.
From the first moments with parka-clad actors perilously tripping down the steepest of ramps, this marks itself out as a refreshing but coherent 21st-century take on the play.
The ensuing scenes suggest that this will be something of a Hammer Horror gore fest and that is not too far from the truth, with blood gushing and heads rolling in an evening that is disturbing and unorthodox, in the best way.
Macbeth and his allies dress in what might best be described as modern warlord chic, perhaps representing a fashionable Populist movement embarking on a civil war, though whether in a futuristic Britain or contemporary Eastern European location is not entirely clear. Stephen Boxer's King Duncan has a slightly different fashion ethos, sporting a regally ritualised red suit rather than a crown, which is subsequently inherited by his murderous successor.
Rory Kinnear is fast becoming one of our greatest living Shakespeareans, having perfect diction and a knack, first demonstrated as Hamlet and now Macbeth, of delivering soliloquies with a clarity that adds much to their meaning. Like his Lady on this occasion, Anne-Marie Duff who peaks in a highly emotional sleepwalking scene, this brutal warrior-King also has a facial and bodily expressiveness that cogently convey thoughts and feelings to add to the effect of his words.
While the leading players excel, they are almost upstaged by Kevin Harvey as bloody Banquo, especially following his early demise, at the hands of a couple of winos, but also Patrick O'Kane's Macduff, whose bewildered sorrow at the loss of his family will haunt anyone lucky enough to get a ticket.
The trio of wyrd sisters are the stuff of nightmares taking Goth influences to the extreme, in doing so spooking the hell out of Macbeth and the audience, while Trevor Fox's lugubrious, Geordie Porter pops up everywhere and seems close to omniscient.
Rufus Norris's fresh, highly intelligible and hugely enjoyable production has a filmic quality and benefits from the insertion of some scenes that are usually cut. It will ultimately be remembered for its remarkable clarity, the unusual staging but most particularly the awesome performances from Rory Kinnear and Anne-Marie Duff, both of which will long live in the memory.
Tickets at the National are likely to go like hot cakes but there is also an opportunity to catch the production in cinemas around the world through NT Live on 10 May.
Reviewer: Philip Fisher