Manon
Choreography Kenneth MacMillan, music Jules Massenet
Royal Ballet
Royal Opera House
–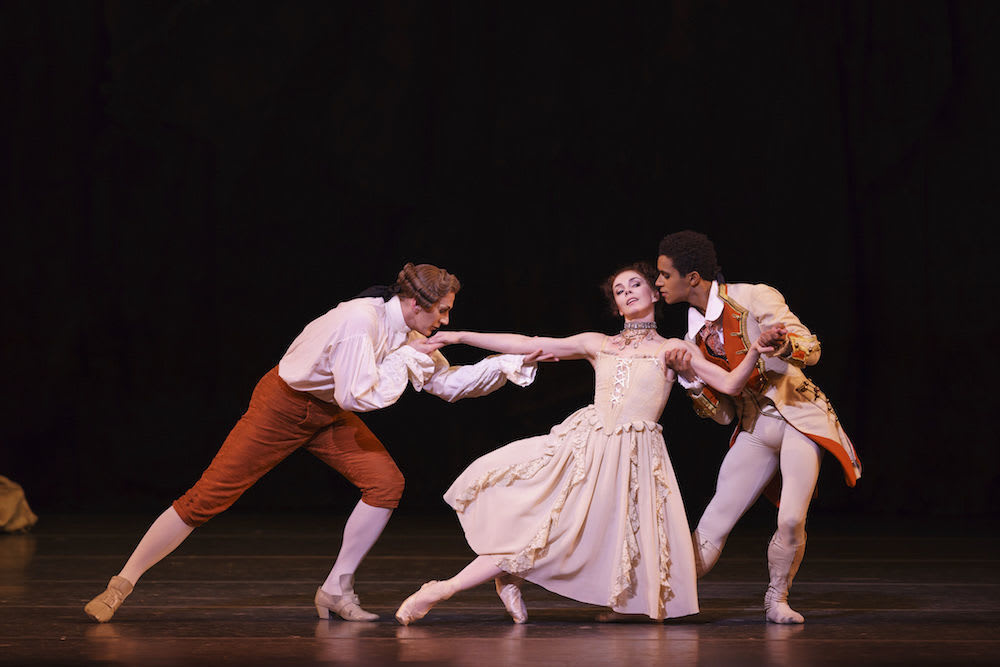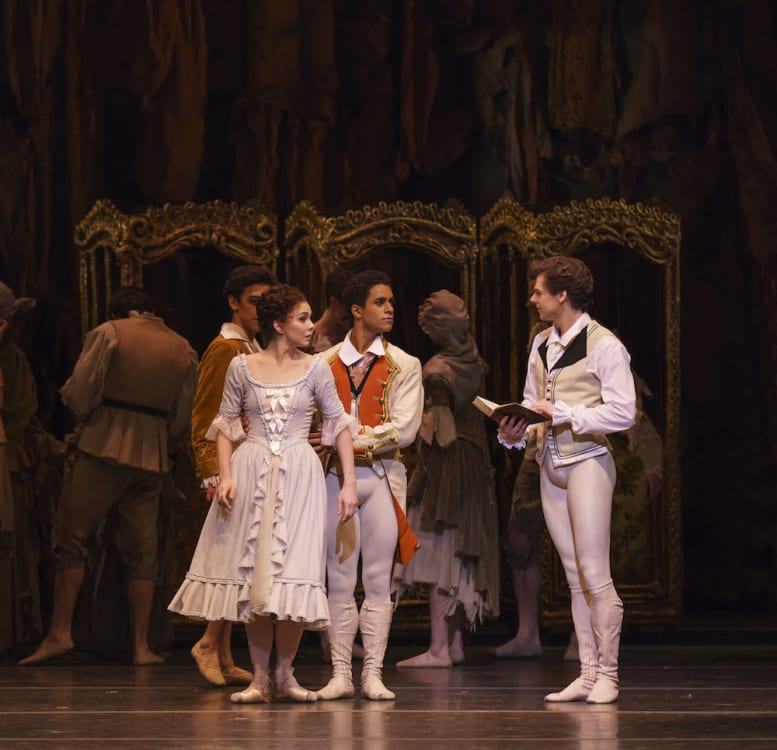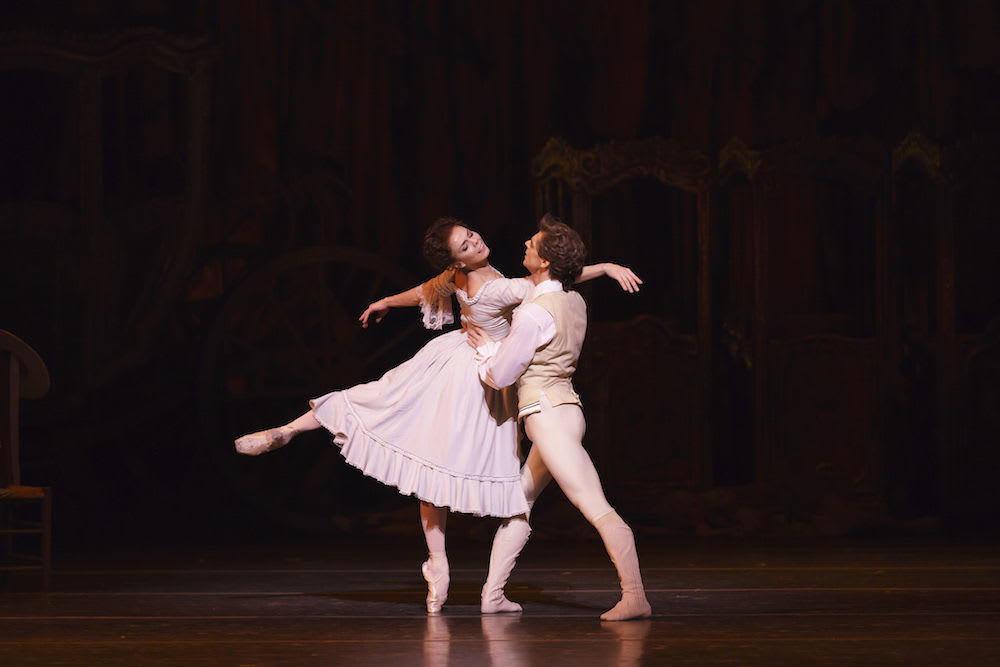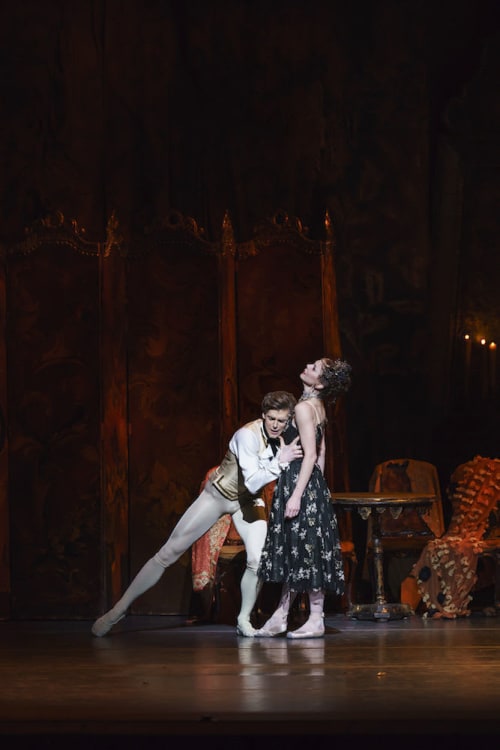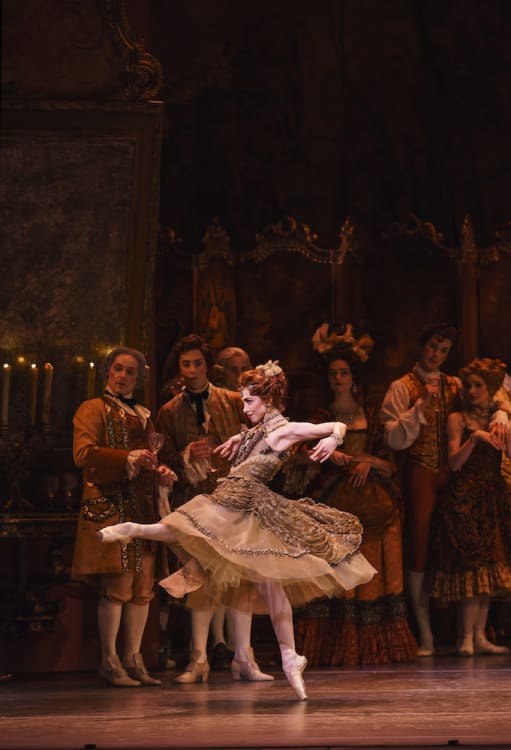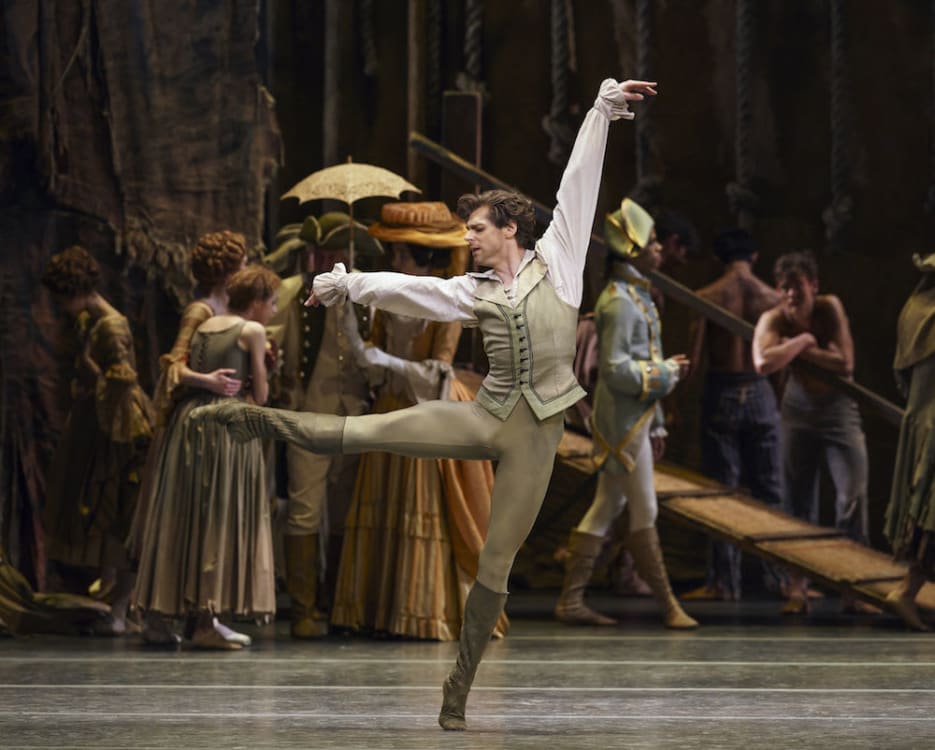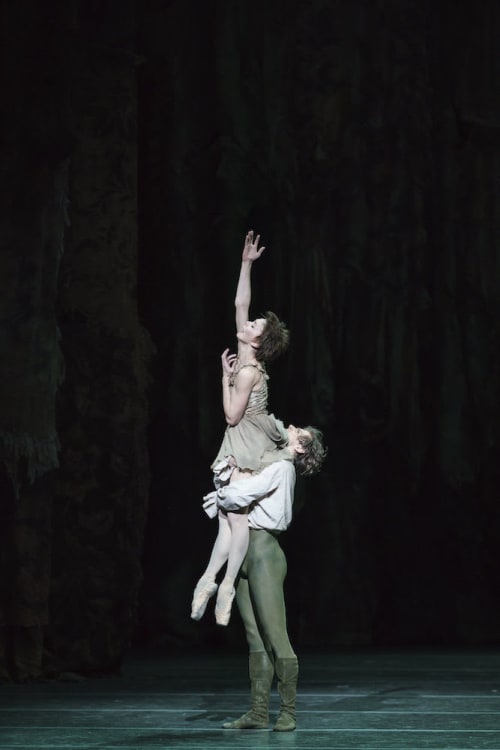 A classical tragedy, passionate romance in a mercenary world, doomed first love and callous fate; female flesh for sale, rape, fellatio, foot fetishism, gambling, corruption, lawless wealth; stunning choreography, rapturous music. Quelles richesses…
The licentious eighteenth century, "an orgy of extravagance and frivolity" the Regency France backcloth of Abbé Prévost's L'Histoire du chevalier des Grieux et de Manon Lescaut, is Kenneth MacMillan's source material. Prévost identified with the chevalier, some claim the story is autobiographical, but for MacMillan, Manon is the beating cheating heart of his 1974 ballet, she star-struck by a world of opulence, gulled by her own seductive powers... Des Grieux is merely stunned by first love.
Paying tribute to MacMillan on the 25th anniversary of his death, nearly four long years since Manon was last seen on the ROH stage, the Royal Ballet fields at least eight principals in the role. Which to pick? Riches indeed.
I pick Natalia Osipova and David Hallberg, not having seen either before in the roles, but get Mariinsky Ballet's Vladimir Shklyarov (he partnered Osipova in Marguerite and Armand at Covent Garden last year) replacing an injured Hallberg.
Osipova's Manon is more minx than ingénue, in her regal element bedecked in furs and jewels, swung from hand to hand in the high-class brothel, the belle of the ball she thinks. Arriving in Paris, she has already fleeced an old man en route. And her whirling spinning entrepreneur brother Lescaut is on hand to pimp her talents further.
Pimp her to the sick-rich Monsieur GM (Gary Avis) throwing money at beggars and whores just to see them scramble, bums in the air. Eyes bedazzled, what Manon may not notice are the tumbrils full of shorn, discarded young girls off to the colonies. Inevitably, this is her fate, too, but not just yet. GM is still proud of his newly purchased gem.
Manon's ill fortune is to fall in love at first sight with a young student, Des Grieux, and he with her in a coup de foudre that should take our breaths away. Their amour fou consummated in bedroom scenes of heightened desire, Osipova is totally in control, whereas Shklyarov, debuting in the role, is more tentative. My heart ought to be in my mouth but it is not. I remember Osipova's former lover Sergei Polunin, partnering Lauren Cuthbertson, ablaze in the role in 2011. Sic transit gloria mundi…
Lovesick, moping on the fringes of the debauched party in the brothel, out of desperation to win her back, Des Grieux cheats at cards. Monsieur GM does not like losing. Lescaut tries to save the situation, but is shot point blank by the affronted GM.
What an actor Avis is, a pornographic villain one could love to hate, as he rubs Manon's face in her brother's bloody corpse. I'd say he's the highlight of the evening for me if it were not for fine dancing from Marcelino Sambé as Lescaut, especially in his comic drunken solo and his giddy pas de deux with his Mistress (Yasmine Naghdi on fine form, too—such lovely arms). Much needed comic relief. As are the rival Courtesans, Melissa Hamilton and Claire Calvert, vying for attention.
Damaged goods, Manon is exiled to Louisiana, where another takes her 'benefactor's' place: The Gaoler (Bennett Gartside), demanding hard-core sexual favours in return for the diamond bracelet he gives her, a mirror image of the bangle GM gifted her, handcuffs both.
Des Grieux does not abandon her to her fate: he accompanies her to foreign lands and kills the brute. They escape, but Manon, dancing one final time to 'Extase' from La Vierge (an ecstatic elegy from The Last Sleep of the Virgin—is this absolution or irony?), dies in unfamiliar swampy terrain, her life passing before her eyes. He is left bereft howling over her corpse.
Down comes the curtain, after almost two hours (I'm not counting the two intervals) of gripping choreography for the whole company, never mind the acclaimed mind-blowing lovers' pas de deux to Massenet's romantic 'Élégie', which sweeps one off one's feet, as Manon is briefly swept off hers.
The stage is so alive with hustle and bustle against Nicholas Georgiadis's russet set of rags and riches that more than one visit is called for to take it all in. Luckily, Manon will be in cinemas (ROH Live Cinema) on 3 May with Sarah Lamb as Manon and Vadim Muntagirov as Des Grieux. It is not to be missed.
The music is blissful. Originally knit together and arranged by Leighton Lucas and Hilda Gaunt, re-orchestrated by Martin Yates (tonight's conductor) in 2011, it is all Massenet but not from his Manon opera.
Looking at, and listening to, the patchwork quilt created from a variety of sources—operas including La Navarraise (lowly born girl), Cendrillon (poor Cinders), Grisélidis (temptation), Cléopâtre (ill-fated love), Ariane (Greek tragedy), Thaïs (monk in conflicted love with a priestess of Venus), oratorios (Ève, the story of Adam and Eve), orchestral suites and more—though not seamless, one begins to understand MacMillan's motifs and motive in greater depth. And how it chimes with our times...
Reviewer: Vera Liber