The Dream / Symphonic Variations / Marguerite and Armand
Choreography Frederick Ashton, music Felix Mendelssohn, César Franck, Franz Liszt
Royal Ballet
Royal Opera House
–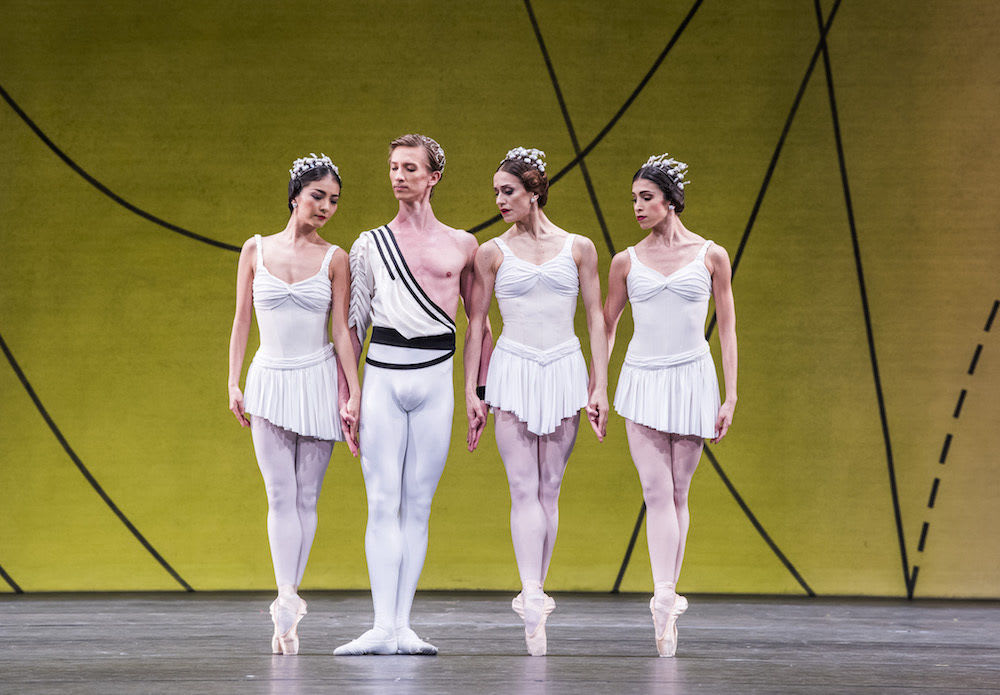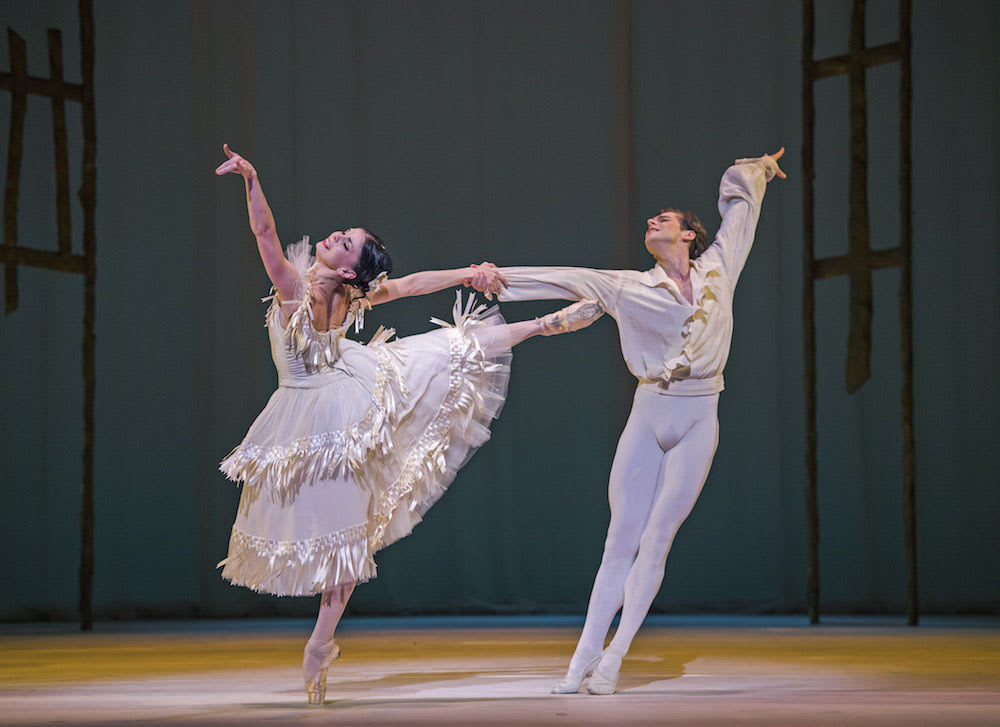 What a wonderful way to end the season, and how appropriate: with three works celebrating founder choreographer of the Royal Ballet Frederick Ashton's creative range and musicality.
Above all it is his choice of and response to music that strikes one most strongly in this triple bill—two narrative and one abstract—with casts showcasing established and up and coming young dancers. Music concert and dance for the price of one—the run is sold out.
Ashton's The Dream (1964) matches Mendelssohn's magical 1826 overture for A Midsummer Night's Dream lightness for lightness of touch with fleet of feet fairies, sixteen in fact flitting in and out of a fairy glade, their gossamer dresses melting into its shady nooks.
Shakespeare is condensed into fifty-five minutes, the Mechanicals are much reduced, not that anyone is complaining: Bottom (Thomas Whitehead) in his pointe shoes and ass's head brings the music hall into fairyland, and something of Alain and the Widow Simone from La Fille mal gardée.
Ashton's wit and humour are exercised in his pleasingly naughty Puck (Luca Acri) and his confusion of lovers, Helena and Hermia (Olivia Cowley and Nathalie Harrison) scrapping remind me of his Cinderella, pantomime antics never very far away, and his timing is delicious.
Laura Morera's Titania is headstrong and though she submits to Alexander Campbell's Oberon at the end one knows she'll always have the upper hand. More of a Puck than an Oberon, Campbell has not made the reconciliatory romantic pas de deux his own yet. Morera leads him a merry tripping dance, but this is an Oberon who has lost his spark. It'll come in time.
Anthony Dowell, the first princely Oberon, has had a hand in its staging, and David Walker's design is straight from a storybook. An enchanting spell is conjured and the airy footwork of the fairies is pure delight.
Music leads the way in the abstract Apollonian Symphonic Variations: César Franck's variations solo pianist is Paul Stobart. Twenty minutes in all, it is a distillation, an evocation of mood, a meditation on love's quiet rapture by three couples, gods and muses in an Elysium beyond our reach. And the audience love it.
Love Vadim Muntagirov in his element, soft entrechats, long line, James Hay and Tristan Dyer consorts who know their places. Love the three graces, poised, calm, supportive: Marianela Nuñez, Yuhui Choe and Yasmine Naghdi restrained, inscrutable, pliant.
Created in 1946 when Ashton was apparently worried by the dominance of Robert Helpmann's theatrical style in the new Covent Garden, Symphonic Variations was Ashton's stand for a return to pure dance, and did he prove his point in this salute to music and dance's ability in capturing its tone and essence.
Sophie Fedorovitch's simple set in combination with John B Read's dusty pink and light green lighting is suggestive in a few curved strokes of a John Nash country landscape, its worked fields and ley lines. Three couples end where they began—a circularity of movement on a single breath. It almost stopped mine.
Marguerite and Armand (1963), created exclusively for Margot Fonteyn and Rudolf Nureyev, their special chemistry legendary, his youth reinvigorating her late career—their age gap nineteen years—is now entrusted to star pairings to raise the temperature, hopefully.
Here the lead roles are shared by three casts—which does one choose: Alessandra Ferri and Federico Bonelli probably closest in replicating that age gap; first night cast Zenaida Yanowsky partnered by Roberto Bolle only a year apart in age, as are Natalia Osipova and guest Vladimir Shklyarov (replacing the reluctant Sergei Polunin)?
I had hoped for volatile partners in real life, Osipova and Polunin, to inject some turbulent passion into this tale of doomed love, but it was not to be. Age differences may not matter but passion does, and there is warmth if little chemistry between Osipova's and Shklyarov's charming Armand. The audience beg to differ and give them a warm reception. Shklyarov will be dancing with the Mariinsky when they visit in July and August.
He is a fine dancer, boyish in looks, but few can run in with a flying cape as Nureyev could and make a statement of it. Polunin managed it beautifully in Tamara Rojo's farewell performance. What a missed opportunity. Liszt's crashing chords underline what is missing.
Thankfully, the Liszt wigs for the men crowding Marguerite's chamber have gone, but Cecil Beaton's surreal set of white drapes over rustic twigs and cuckoo clock chandeliers remains—Paul Nash influence perhaps?
But what clever, or coincidental, programming: the Royal Opera is offering Verdi's La Traviata—La Dame aux Camélias a rich source of material for both opera and dance. The half-hour ballet is set to Franz Liszt's La lugubre gondola and his Piano Sonata in B Minor—Robert Clark the solo pianist.
Reviewer: Vera Liber