Mary Poppins
Book: Julian Fellowes; original music & lyrics: Richard M Sherman & Robert B Sherman; additional music & lyrics: George Stiles & Anthony Drewe; based on the stories of P L Travers & the Walt Disney film
Disney and Cameron Mackintosh
Prince Edward Theatre
–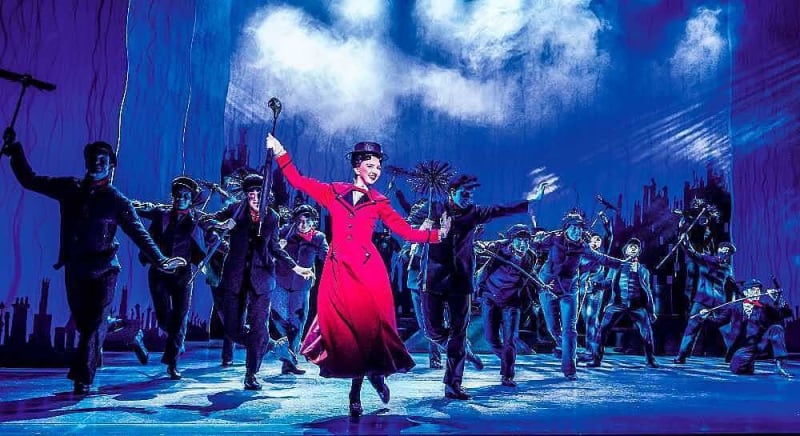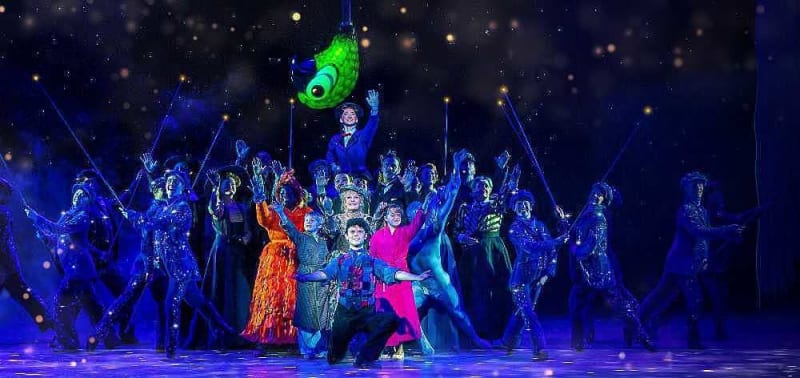 Although Sir Richard Eyre first staged the musical version of P L Travers's novel and the iconic Disney film at the same theatre 15 years ago, this new interpretation is vibrant, lively and will delight audiences from the current generation of youngsters, not to mention their accompanying adults.
On one level, everything is inevitably the same, down to the acting, which can border on self-irony. The underlying story features the Banks family. Joseph Millson plays characterless Victorian bank clerk George opposite Amy Griffiths's Winifred, a devoted but frustrated wife who still misses her early days on the stage.
At the 2 hour 40 minute-long performance under review, their children Jane and Michael were played with charm and confidence, respectively by Nuala Peberdy and Fred Wilcox.
So awful is this pair of spoiled brats that no nanny can stand in for longer than a few weeks until, without invitation, a new incumbent literally materialises in the living room of a house modelled by designer Bob Crowley on a pop-up book.
Readers will need little imagination to work out that this is Zizi Strallen taking the role of strict but lovable Mary Poppins. She does the dynasty proud, Strallen sisters having practically taken control of leading roles in any big British stage musical.
In addition to the more traditional teaching techniques, the new arrival works her own brand of magic, greatly assisted by the efforts of illusionists Paul Kieve and Jim Steinmeyer. That is not the end of the visual delight, since there are also some fantastic puppets, especially an oversized Mr Punch.
While a story originally initiated 85 years ago could seem dated, the songs from the Disney film 30 years thereafter enliven it, not to mention new injections from Stiles and Drewe which pep up the evening.
Everybody will enjoy the familiarity of "A Spoonful of Sugar" and "Super……" (you know the rest) and "Let's Go Fly a Kite" but the highlight of this production is the less familiar "Step in Time". Not only is it catchy but also gets the best of Matthew Bourne's superlative choreography, allowing the brilliant Charlie Stemp as chimney sweep Bert to literally dance his way up the wall and then across the ceiling, astounding the audience.
What started out as a comforting Victorian fireside tale has been spruced up so that it becomes not only a morality tale about self-improvement but even gains something of a gently anti-capitalist, feminist slant.
Children who are lucky enough to get invited will relish the music and spectacle, every one of them falling in love with Mary Poppins. The impression is compounded as they realise that the alternative is Claire Moore's terrifyingly convincing Nurse Andrew, the stuff of nightmares. There is also an opportunity to see 86-year-old Petula Clark live on stage.
Parents and grandparents will allow the plot to wash over them, relishing the songs of their childhood and also allowing themselves to be stunned by both the visual effects and prodigious triple-threat skills particularly as demonstrated by Zizi Strallen and Charlie Stemp.
Reviewer: Philip Fisher