Matthew Bourne's Cinderella
Director and choreographer Matthew Bourne, music Sergei Prokofiev
New Adventures
Sadler's Wells
–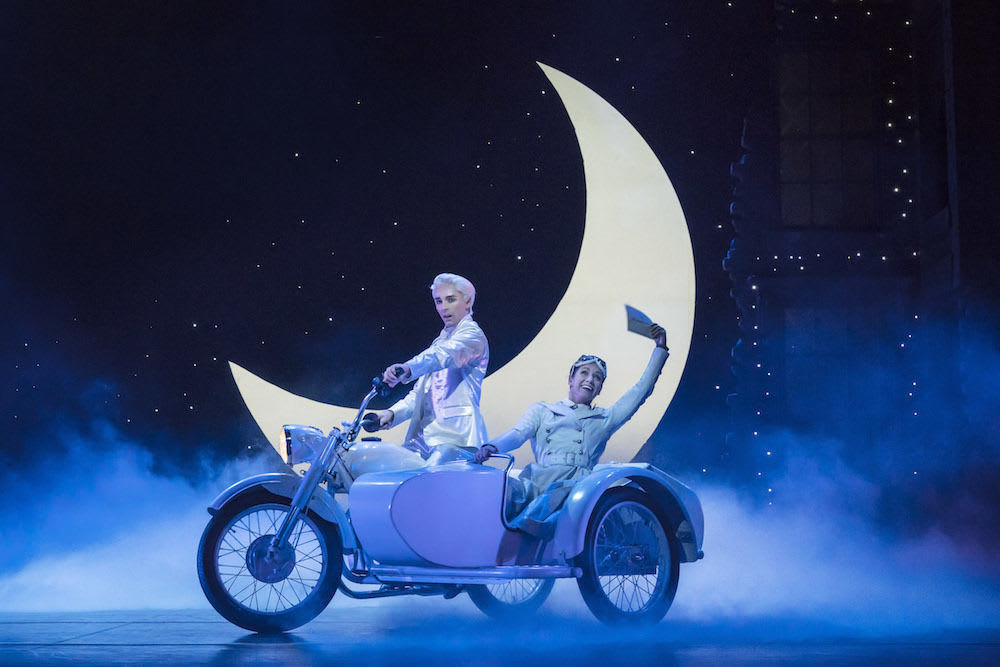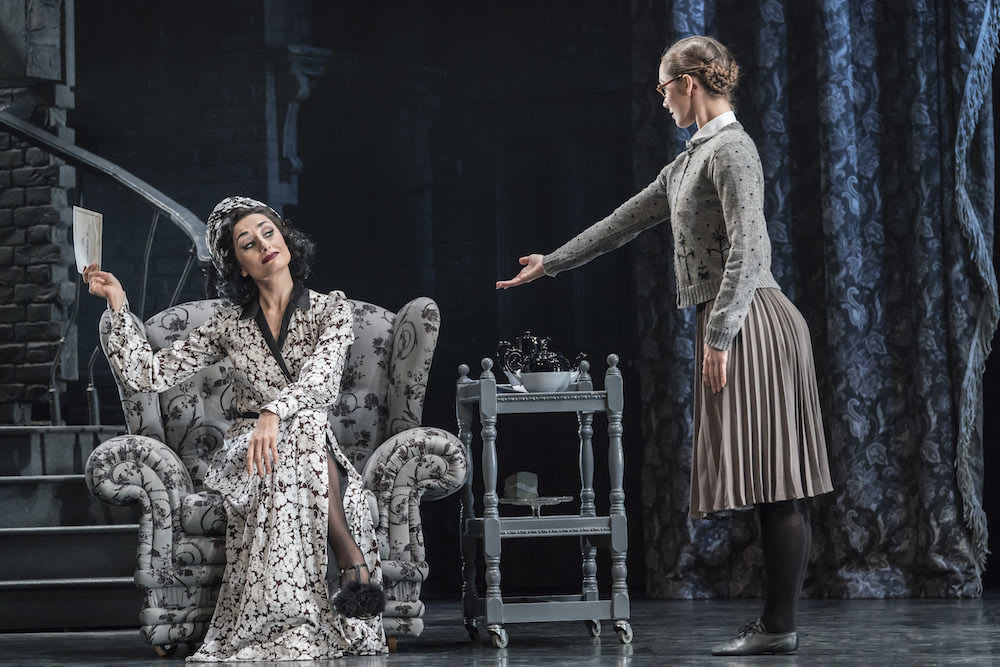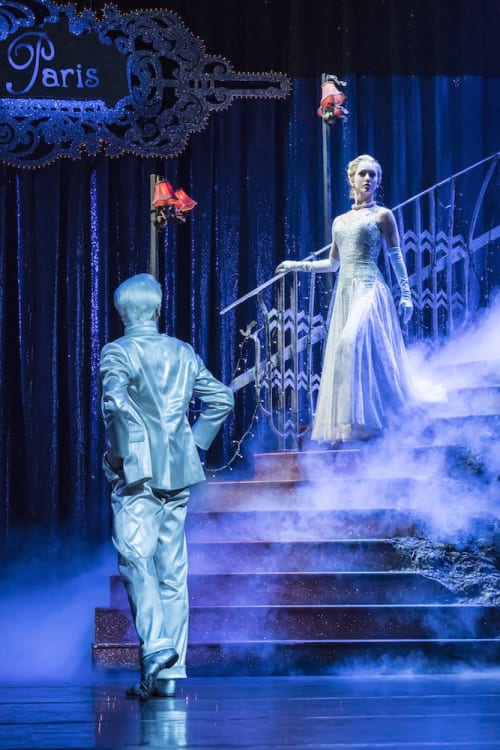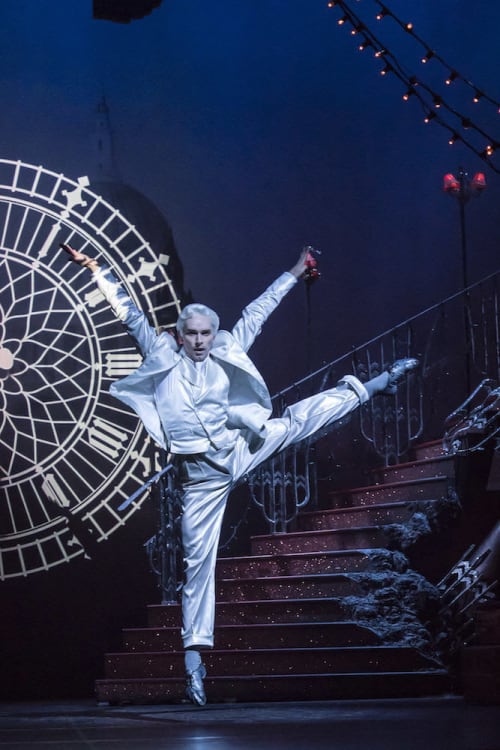 Sirens on top of Prokofiev? It's Matthew Bourne taking liberties again. London Blitz alarms, Vera Lynn, Pathe News and a specially commissioned recording by a 60-piece orchestra of Prokofiev's scorching Cinderella score (composed during the second world war) turned into ear-piercingly loud cinema surround sound by Paul Groothuis, who else can it be but Matthew Bourne spinning his love of forties cinema and nostalgia for his parents' generation era into musical theatre gold…
London during the blitz with its spivs, pimps, rent boys and tarts in the underground, toffs slumming it on the Thames embankment, thugs, wardens, gas mask dogs, servicemen, doctors and nurses, and Cinderella in a house that's just about standing.
There's searchlights strafing a sky filled with barrage balloons, St Paul's silhouetted against a red sky, oodles of Strictly dancing to that glorious waltz, glamorous entrances down staircases, lots of dry ice, time rewind, and Lez Brotherston's magical monochrome costume and set designs offset by Neil Austin's lighting. And the Café de Paris, which took a fatal direct hit in March 1941.
This is the ball Cinderella (Ashley Shaw a delight) is not invited to. Just as well one might say, but her white satin-suited godfather guardian Angel (Liam Mower in fine form) with white bike and sidecar, a Marius Goring figure out of Powell and Pressburger's A Matter of Life and Death, restores life and winds back time: an astonishing scene of Brotherston's set reconstructing itself, bodies rising from the dead. Here she meets and loses Harry the Pilot (Andrew Monaghan excellent).
As well as a hard-drinking Joan Crawford stepmother (Michela Meazza vamping it up), Cinderella has acquired not just two stepsisters but three stepbrothers, one of them a cartoonishly creepy foot fetishist, another a gay tailor, who is allowed to find love. Cinderella is not the only one with a happy ending, nor the only one to dance with a tailor's dummy, which morphs into her stiff Pilot (a bit of Fred Astaire).
A wartime romance, a sexy bedroom duet scene, much searching through the streets of London, concussion in the hospital, are we surprised to see them "Just Married" departing on honeymoon from A Brief Encounter setting Paddington Station, where the Angel spots another lonely woman to help.
The run is sold out. "New Adventures presents" a dance production fit for the cinema. Those of you with tickets, see if you can spot all the cinematic references. The programme notes help.
Imagination in overdrive, Bourne has rewritten his 1997 Cinderella and loaded it with almost too much detail. There are times when the narrative sags under its weight and the rewind and fast forward buttons confuse.
But what does that matter: Matthew Bourne is an institution, a national treasure, his stagecraft honed to popular taste and wit. Twenty dancers dance their hearts out, give sincere performances, and the jitterbugging victory curtain call—the best part of the evening—brings the house down, and out waltzing into the street.
The company is celebrating its thirtieth anniversary with a high production values Cinderella. After Sadler's Wells it tours the country till the middle of next year.
There is alternative festive fare in the enchanting shape of The Little Match Girl (a real treat) in the Lilian Baylis Studio next door. Created by Bourne's partner/husband, Arthur Pita, one could say this double bill is a family affair.
Reviewer: Vera Liber