The Little Match Girl
Director & choreographer Arthur Pita, composer Frank Moon
Sadlers Wells and DanceEast
Lilian Baylis Studio, Sadler's Wells
–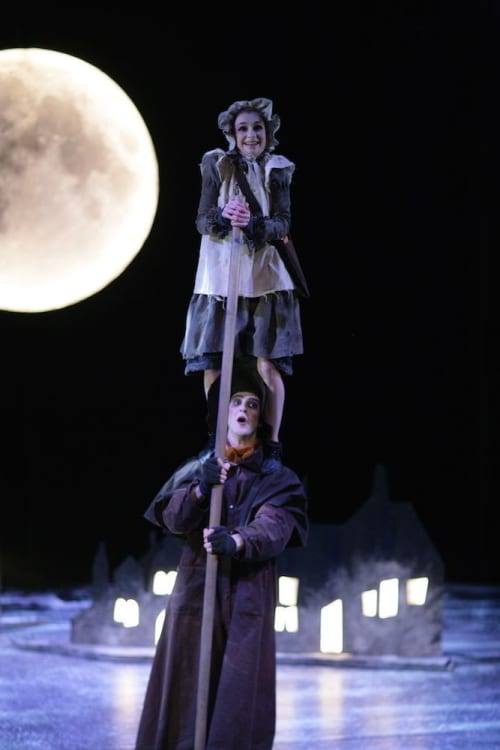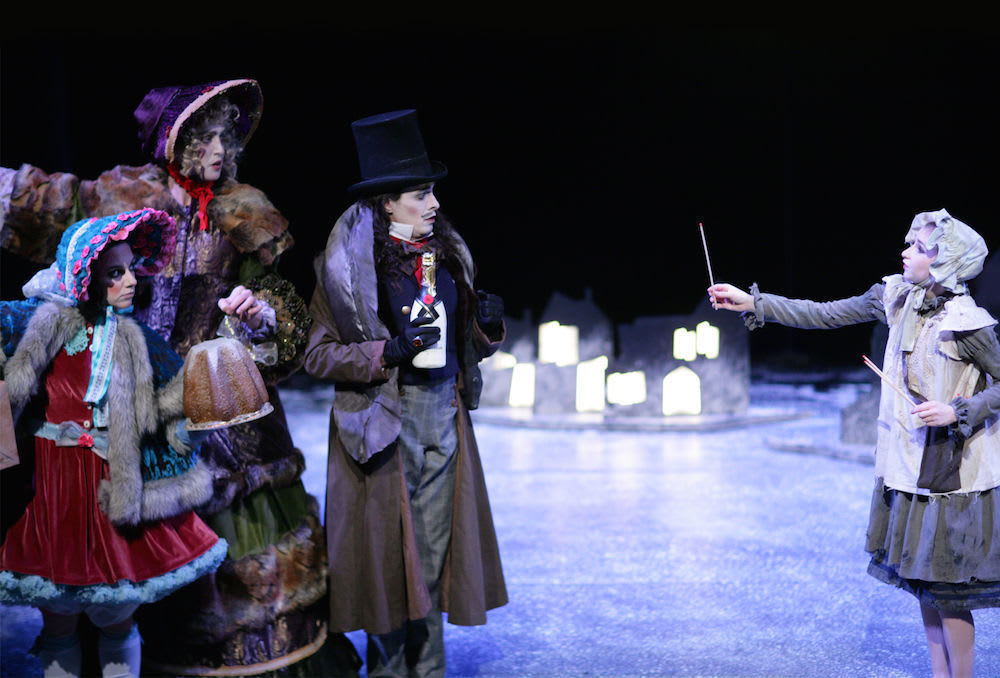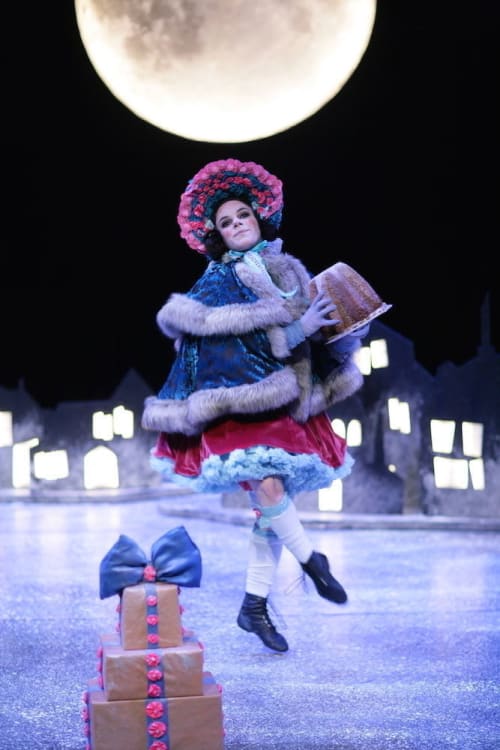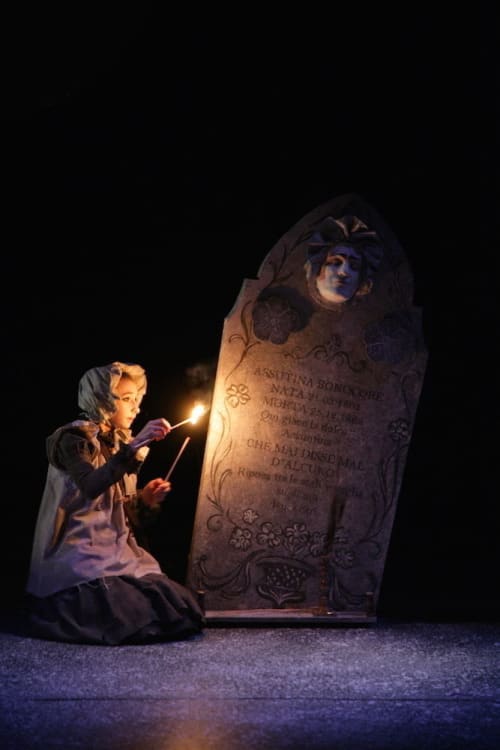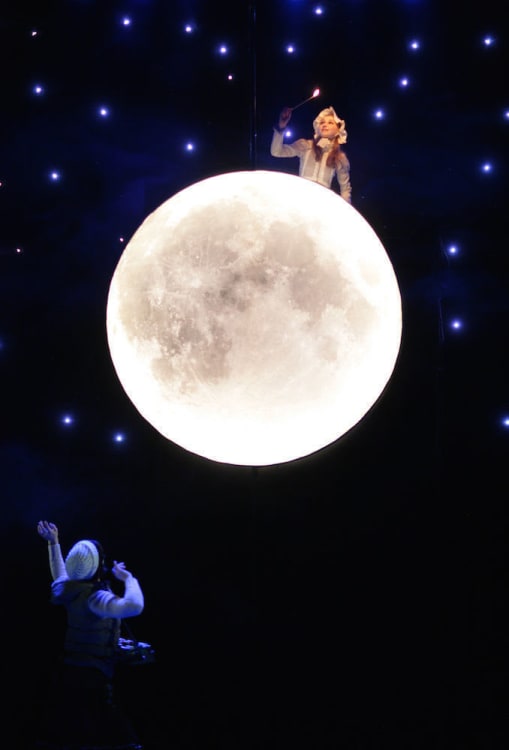 Arthur Pita's funny and sad The Little Match Girl is back in town with its annual dose of gentle poignancy, world music from Frank Moon, Yann Seabra's exquisite design and Ed Yetton's dramatic lighting. Oh, and lovely choreography and perfect casting. A familiar story, a timely story—when wasn't it—done with wit, humour and insight.
The original cast is back not a day older or bigger—have they been preserved in aspic? Waif-like Corey Annand is a sweet-faced Match Girl and her dancing is as light as she probably is. In her tattered smock and mobcap, she appeals directly to our hearts.
Valentina Golfieri makes a great face-pulling, selfish rich girl, who perhaps for a moment has a pang of conscience when she sees the girl she spurned dead in the snow on Christmas Eve. Gender-bending, she is also a swaggering Artful Dodger type and the street child vender of lighters. There's progress for you—selling cigarette lighters not matches. Haven't we come a long way?
Angelo Smimmo and tall Karl Fagerland Brekke are a funny double act as father and mother Donnarumma, dressed up to the Dickensian nines, weighed down with conger eel, champagne, panettone, and stacks of parcels. Smimmo, who can hold a note, plays many parts—as does Brekke—the best being Nonna Luna, Match Girl's "fairy godmother" grandmother.
The little Match Girl expires in a snowstorm in her grandmother's arms reaching from the grave—though her gravestone—to the sound of her lovely lullaby, the last comforting sound she hears on earth, where only the Lamp Man (Brekke) had time for her, his lamp pole her slide and plaything.
He lifts her high on his shoulders, as does his alter ego the Astronaut on the moon. Lightness and weightlessness and an American who can't believe his eyes—so that's who lives on the moon and lights up the stars. Not just moon rocks and moon dust, but a moon girl. Who knew?
Ignored, pushed aside, bullied, robbed—a bit Les Miserables—life on the street for an orphan is no joke, though jokes there are from this plucky, spirited, enterprising little girl, knocking determinedly on the door of the rich, food-guzzling Donnarumma family, seen in grotesque silhouette. Lights go out in the street at her knock. The Little Match Girl finds no warmth or human kindness in a cold, greedy world, but life on the moon looks like an awfully big adventure.
Frank Moon—what a fortuitous name—changes his black top hat for a space helmet, too, as he plays the eerie ventriloquistic theremin—very 1920s Soviet—centre stage. Eyes dark-ringed, he is Andersen's time-travelling storyteller, his boundaries-transcending musical score manipulating our ears as much as the Italian libretto—did I say it is in Italian?
Setting it in the imaginary town of Santo Stefano sul Tuscio, is Pita referencing Italian opera, tragedy heightened and assuaged by sweet emotion? Whatever, it works, distancing and fantasising in song and dance the scary story of a child dying in the street.
There are tear-jerking moments and there will be lumps in throats, but these pass as the Match Girl is transported by silvery ladder up to the heavenly moon. You can take delight in her Nonna's song and you can boo and hiss the sick rich Buon Natale-singing Donnarummas.
Hans Christian Andersen's moral tale, as dance theatre, as music hall drama, or even as panto (there is a panto chase), is still pertinent. Shouldn't we be ashamed? Do we still need to have our consciences pricked? My third time in as many years, with companions straddling three generations, I still find this little gem musical box of a production irresistible.
For families with children aged 5+, there is one relaxed performance on Thursday 15 December at 1PM; it is only sixty-five minutes long, so get down there as fast as you can.
Reviewer: Vera Liber