Mayerling
Choreography Kenneth MacMillan, music Franz Liszt
Royal Ballet
Royal Opera House
–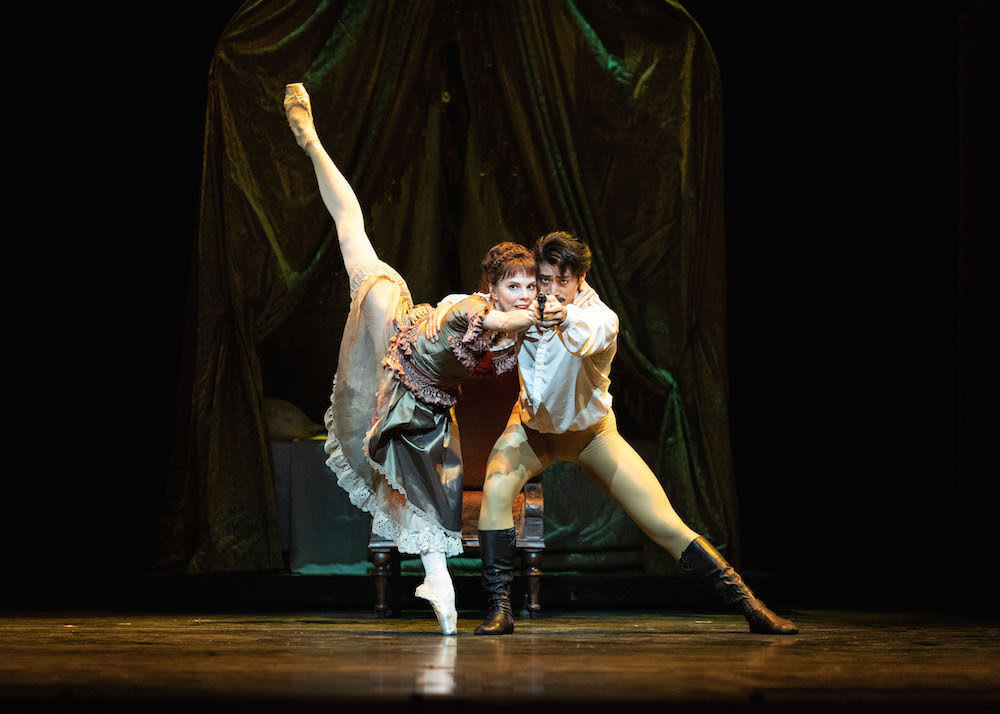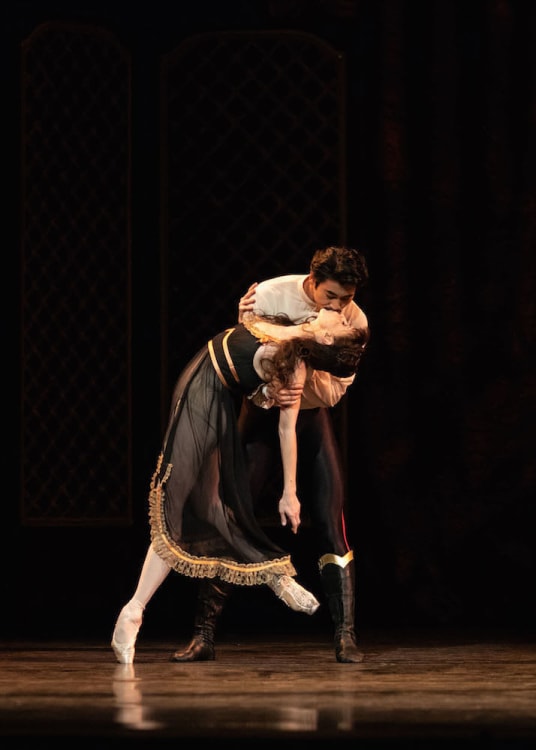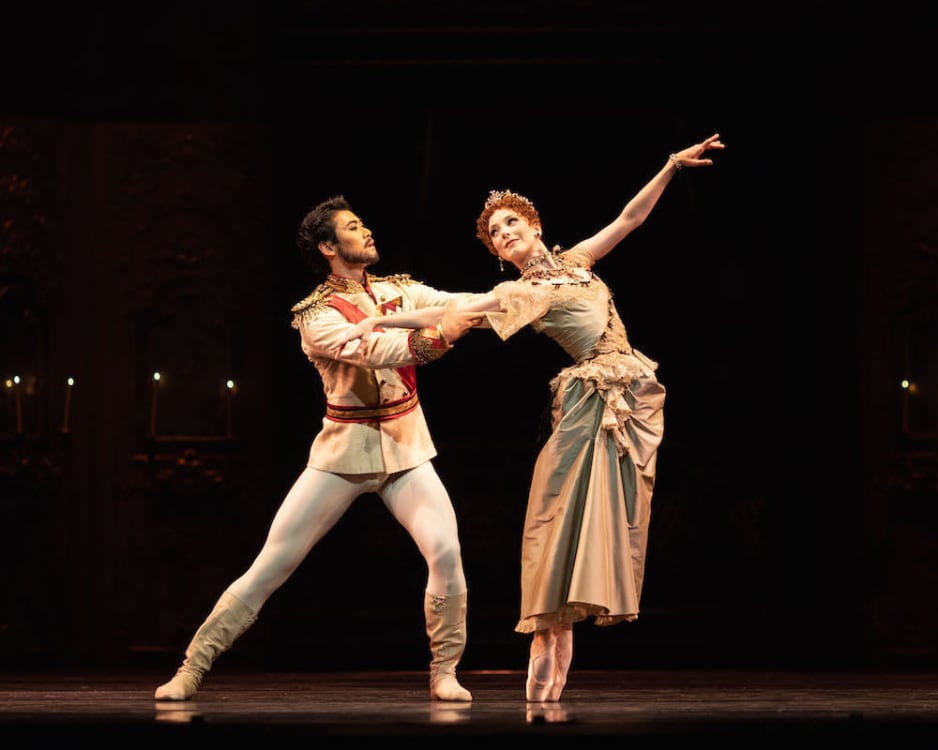 Mayerling: Kenneth MacMillan's 1978 ballet is called Mayerling after the royal hunting lodge outside Vienna where Crown Prince Rudolf of Austria-Hungary was found dead in 1889 with his teenage lover Baroness Mary Vetsera. It is not named after the chief protagonist and catalyst of the disaster.
Was it murder, was it a double suicide, a Kleistian pact, we'll never know, the affair was hushed up. Mary was buried swiftly in Heiligenkreuz and Rudolf was said to have died of a heart attack. But, speculations persist.
It is on these speculations and the milieu from which they emanate that MacMillan hangs his three-act ballet drama, so redolent of his Romeo and Juliet and Manon.
Set in fin-de-siècle Vienna, in the decadent, corrupt and suspicious court of Emperor Franz Josef and Empress Elizabeth, it could be Hamlet's Denmark prison. It seems one to Rudolf, forced to marry prim Princess Stephanie, forced to observe protocol, spied upon, but with enough licence to be as wilfully licentious as he wishes.
Mad, bad and dangerous to know, Rudolf whores and scores in plain sight, plays the spoilt brat, toys with easeful death, a skull on his desk, a gun not far from his hands and a hypodermic in his arm. Ought he to be in a madhouse, or is the court one?
Didn't MacMillan just love these amoral outsiders? And wasn't Egon Schiele-pale Edward Watson the ultimate sinewy Rudolf—BTG has reviewed him three times in the role—amazing how a performance can imprint itself on one's expectations.
But he is injured, replaced by fine dancer Ryoichi Hirano, who has yet to find his dark side. Handsome robust Hirano smoulders but is not heroin-chic enough, not gaunt of mien enough, not tortured enough, which shifts the focus.
Instead of concentrating on the lead, one watches the drama unfold anew, observing the other protagonists more closely, observing MacMillan's command of the dramatic arc, his bold use of stillness.
As Katherine Schratt (Catherine Carby)—Franz Josef's mistress—gives a singing recital, the court sits or stands and listens, as do we in real time. The eye roves over their faces, what are they concealing, scheming, what crosscurrents are in play in this static cinematic scene?
Empress Elisabeth is dressed to go off with her lover Colonel 'Bay' Middleton; Countess Marie Larisch, Rudolf's former mistress, is about to procure Vetsera for him; Prime Minister Count Eduard Taffe is alert to it all, spies everywhere. The court is crowded with set-in-aspic courtiers.
And with seditious nationalist Hungarian officers whispering behind every curtain fold: Austria-Hungary did not have long to go. The First World War saw the end of its dynasty. Rudolf was involved with them—was his death a convenient one?
Why is Rudolf such a troubled psyche? Because, wouldn't you know, he has a cold mother, who cannot love him. A Gertrude scene in her gothic boudoir with its eight wooden mannequins staring down on them makes that plain. He observes her joy in the arms of Middleton with eager longing. He doesn't stand a chance.
But, he finally finds his soul mate in Vetsera and it is their fantastical erotic death-driven pas de deux that are the visceral beating heart of Mayerling. Natalia Osipova, in see-through black negligée, gives as good as she gets, all stops pulled out, in simulated lust so acrobatic, so jaw dropping—no holds barred—that la petite mort takes on grande déliquance connotations. Was MacMillan influenced by Oshima's In the Realm of the Senses 1976 film?
Principal Character Artist Kristen McNally is a wonderful Empress Elisabeth, dancing better than ever; Sarah Lamb a seductive Countess Larisch, full of naughty deception; Francesca Hayward is cast well as poor Princess Stephanie, thrown about like a sex doll by her new husband; Marianela Nuñez can do Mitzi the high-class prostitute and informer standing on her head.
Gary Avis charms as Middleton, but it is the four Hungarian Officers that add dash to the proceedings: Cesar Corrales, Luca Acri, William Bracewell and Reece Clark. First soloist Corrales, formerly principal at the English National Ballet, soars above them all. Only twenty-two, how soon before he makes principal? Irrepressible energy sparks off him, it'll be interesting to watch this firecracker's trajectory.
And what about Bratfisch, Rudolf's private cab-driver and entertainer—the one with the heart, the only mourner at Vetsera's clandestine funeral, the Horatio of the sorry tale? Alexander Campbell dances his sequences with joyful ballon as Rudolf and Vetsera sit morose like Picasso's absinthe drinkers, building up Dutch courage for the deed, but he can't distract them, though he delights this abstainer.
"What ceremony else?" Laertes asks of Ophelia's funeral—no ceremony for Vetsera, dumped at dead of night in rainy prologue and epilogue. Dirty washing cleared away.
The prologue is our bait—what is going on? The three acts are the slow-build backstory. The epilogue is our sad contemplation. MacMillan unpacks the tale well.
Nicholas Georgiadis grand court designs are appropriately opulent, and Franz Liszt's music, orchestrated and arranged by John Lanchbery, is compelling, especially his Douze Études d'exécution transcendente, passionate music for those transcendent pas de deux.
I am looking forward to seeing Steven McRae in the lead role on screen on 15 October.
Reviewer: Vera Liber