Mayerling
Choreography Kenneth MacMillan
Royal Ballet
Royal Opera House
–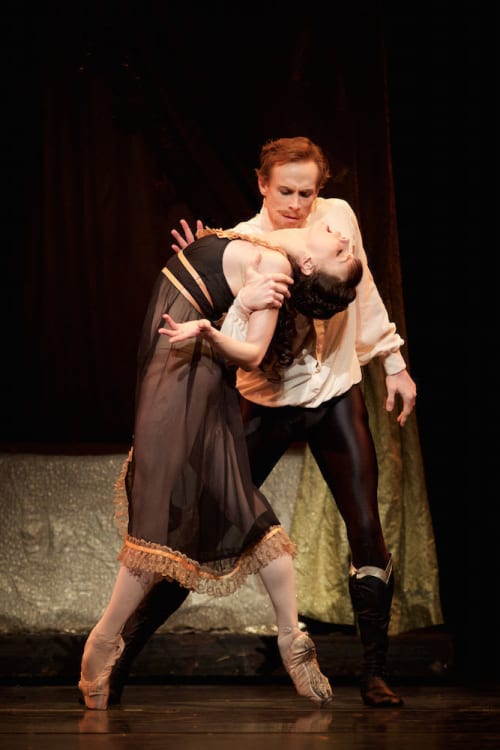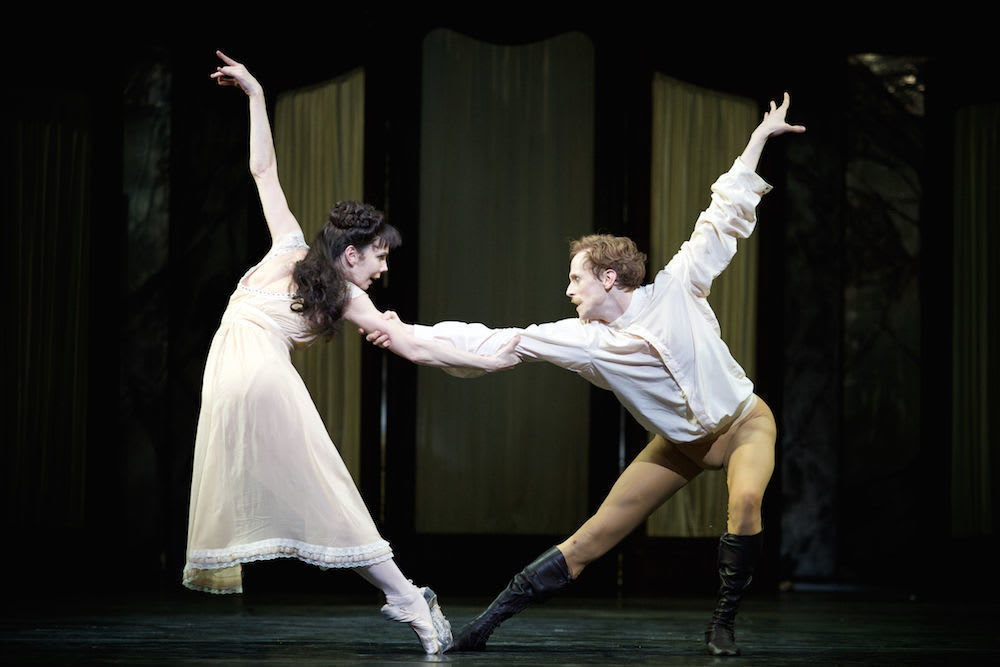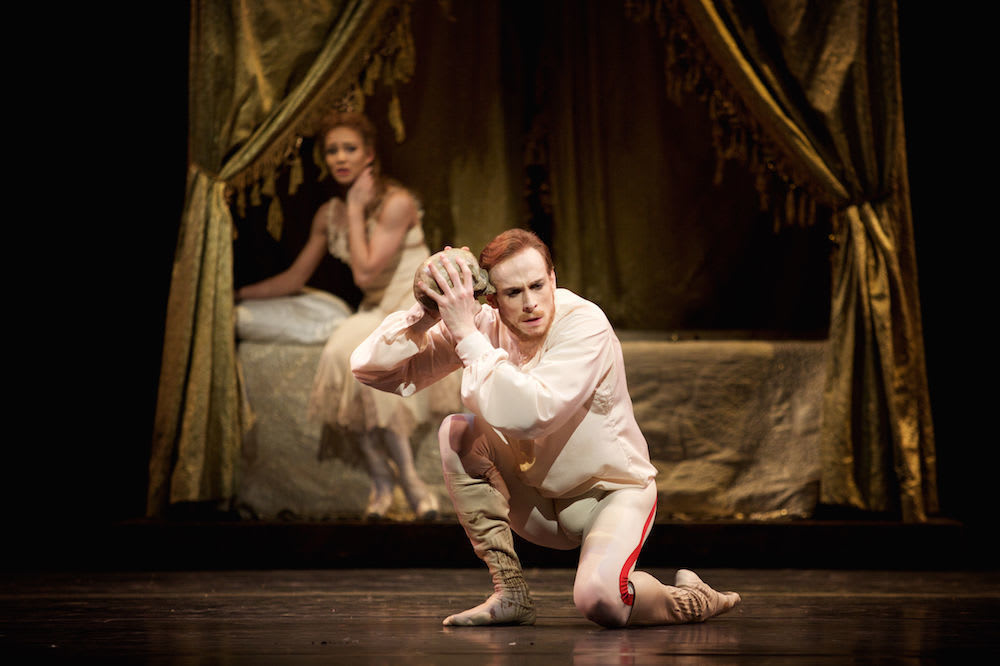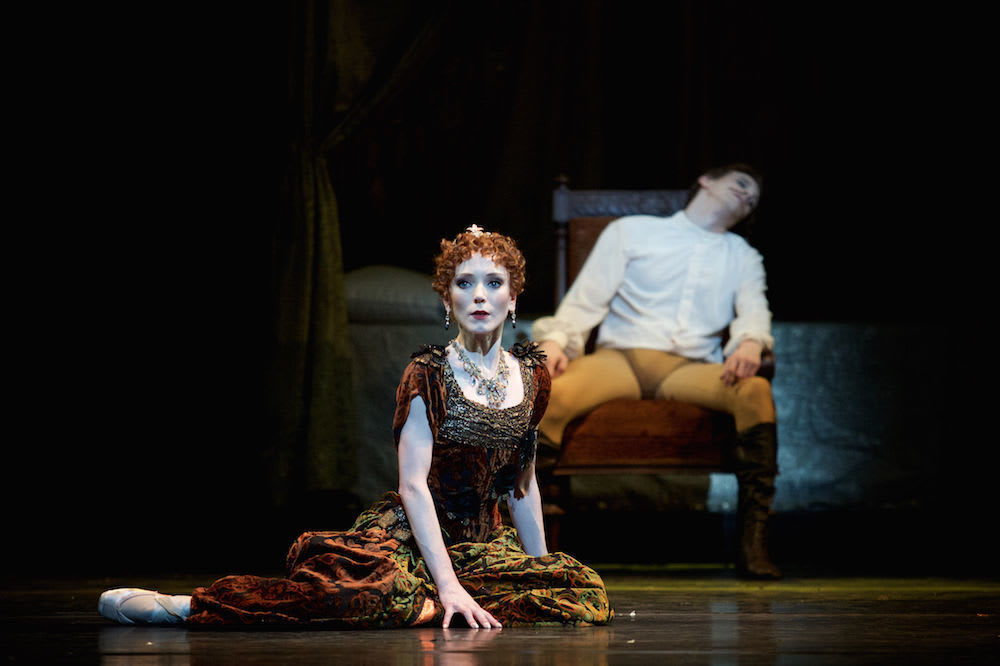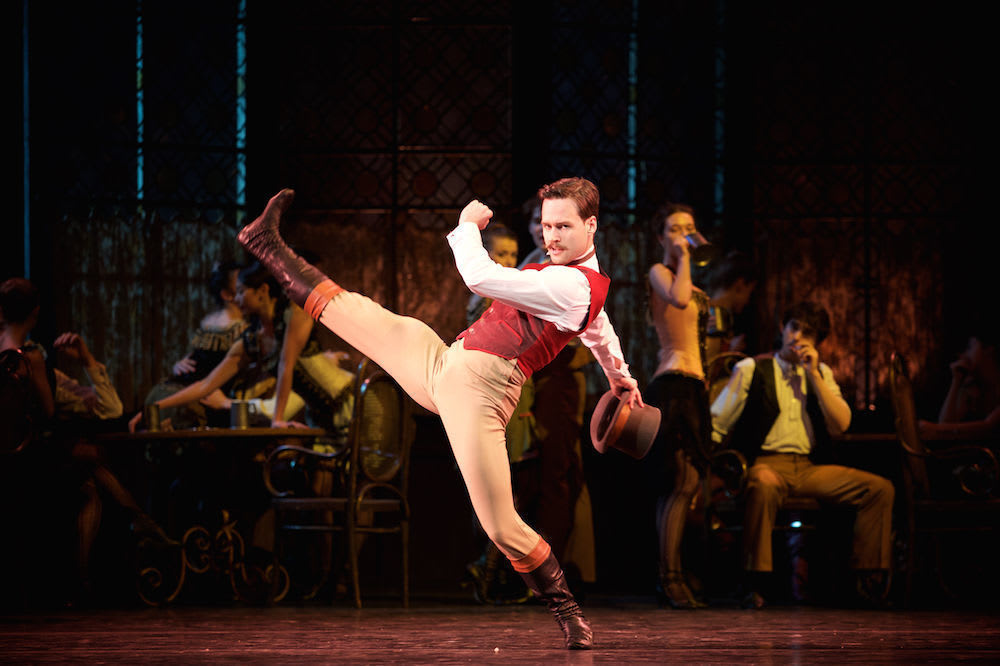 A must-see: decadence, debauchery, drugs and death wish; intrigue, murder, suicide and cover-up. Not the usual pretty classical ballet fare. Who else can it be but Kenneth MacMillan, changing ballet's landscape with his no-holds-barred, adult-rated works?
What else can it be but his 1978 Mayerling? Could be his Manon of 1974, of course, could be any number of his works with their dark themes, but all the above are specific to the historical nineteenth century grim tale of the mentally disturbed Crown Prince Rudolf, dead by his own hand in 1889 at Mayerling, and the corrupt fin de siècle Austro-Hungarian court.
MacMillan knew death early in his life, losing his mother at the age of twelve, his father four years later, his sister some thirteen years after that. And irony of ironies he died backstage during a performance of Mayerling in 1992.
A troubled soul exorcising his demons, perhaps, finding avatars in the roles he created? Rudolf is one such, troubled and troublesome, with enough demons to fill several psychological studies. Was he mad, did he have syphilis? Was he under too much pressure to deliver what princes are supposed to deliver into that suffocating royal court, where plots and in-breeding flourished?
Everyone, from Emperor Franz Josef and Empress Elisabeth down, seemed to be having affairs with everyone else and blind eyes were turned as long as decorum was maintained. The huge cast can take some unravelling, but stay with it, trust Gillian Freeman's scenario. Let the dance sweep you along.
You get big bangs for your bucks. The first cast fields eight principals—a rich banquet of dancing not to be missed—it's as if the Royal Ballet has suddenly decided to pull all the stops out. It should do it more often. Mayerling seems to come round every four years, last seen in 2013, prior to that 2009, and several of the cast reprise their roles, bringing layered depth to the characterisation.
Edward Watson has made the taxing role of the brooding, sullen Rudolph his own. Not only does he carry the core of the work with his anguished introspective solos and demanding pas de deux—unlike any pas de deux you can imagine—with just about every main female character but he also acts up a 'Hamlet' storm, in love with easeful death.
He may be spied upon, but his dangerous liaisons and instability are tolerated until he accidentally kills a courtier on a hunting trip. Must he be got rid of? His Romantic death pact with impressionable teenage Baroness Mary Vetsera is ideal, perhaps. In filmic prologue and epilogue, she gets a secret hasty burial at night. Not very romantic with no mourners, only Rudolf's cab driver, Bratfisch, to shed any tears for her.
A convenient victim pushed Rudolf's way by a social-climbing mother and a scheming former mistress, Countess Marie Larisch. Is he a victim too of his upbringing, his cold mother, Empress Elisabeth, pushing him away into a search for meaningful love, which none of his conquests can supply? His duet in his mother's ghoulish boudoir speaks of unrequited maternal love, as he tries to insert himself into her arms.
His young wife, Princess Stephanie (Francesca Hayward), humiliated at her wedding ball, treated like a sex toy rag doll on her wedding night, exposed to his dissolute ways at the brothel (worse than Tolstoy who gave his young bride his whoring diaries before their wedding day—what is it with these aristos…) where Marianela Nuñez reigns supreme as his regular mistress Mitzi Caspar, is another victim in the rotten court. We could be at Versailles with its conniving women selling their daughters for royal patronage.
Women are not his only problem: four (Ryoichi Hirano, Matthew Ball, Nicol Edmonds, Valentino Zucchetti) hustling Hungarian separatists whispering in his ear, lurking behind every wall-hanging, trying to snare him in their pincer moves, drinking and whoring companions, oppress his every move.
What is a man to do? Is it a blood lust that drives him, escapism, or a way to hurt his mother? We'll never know, which frees up interpretation. But Freeman and MacMillan tell, on Nicholas Georgiadis's darkly plush set, a hell of a gripping story with erotic choreography to die for.
Appropriately to a cinematic score of Franz Liszt's music, spliced by John Lanchbery from Liszt's Faust Symphony and Transcendental Studies, the dancers embody the characters, the music and choreography with nary a foot wrong. And the audience reward them with a standing ovation.
Natalia Osipova is Watson's partner in death, and their final duet is death and gravity defying. Almost at the end of three hours, imagine Watson taking her leaps on his back, her body entwining and slithering round his shoulders and down his thighs. He must be nearly done in by this stage. I'd love to see Sergei Polunin, another troubled soul, partner her in this production, but can anyone replace Watson in the audience's affection?
Sarah Lamb is absolutely outstanding as the minx Countess Larisch, as is Zinaida Yanowsky (retiring soon) as the cold Empress only happy in the arms of her English lover Colonel 'Bay' Middleton (a charming Gary Avis).
Alexander Campbell brings much needed lightness as Bratfisch with his bouncy rubber ball jumps and spins. The lower orders, the maids and ladies-in-waiting, have the better time with their Ashtonian dainty steps and twirls—no heavy burdens of state.
A maelstrom of heated emotion, Mayerling is intense and absorbing with a paranoid narcissist as its beating heart. Emperor Franz Joseph had only this to say about the whole sordid business: "the truth is far worse than all versions". It still intrigues. No wonder Michael Gove and his wife were in the audience… Light relief?
Reviewer: Vera Liber