Mayerling
Choreography by Kenneth MacMillan, music by Franz Liszt
Royal Ballet
Royal Opera House
–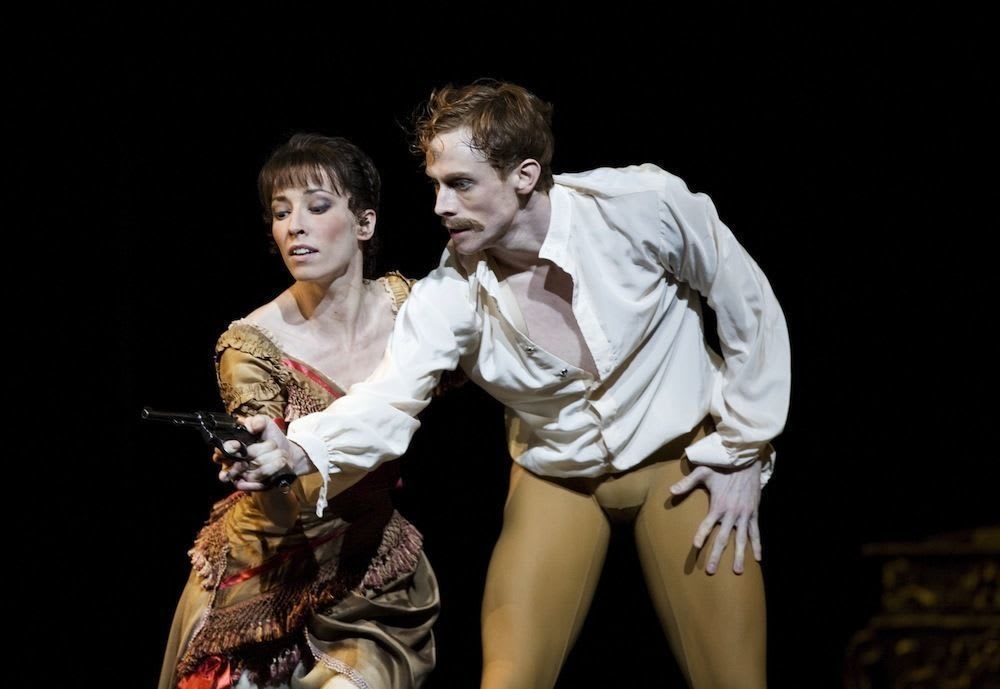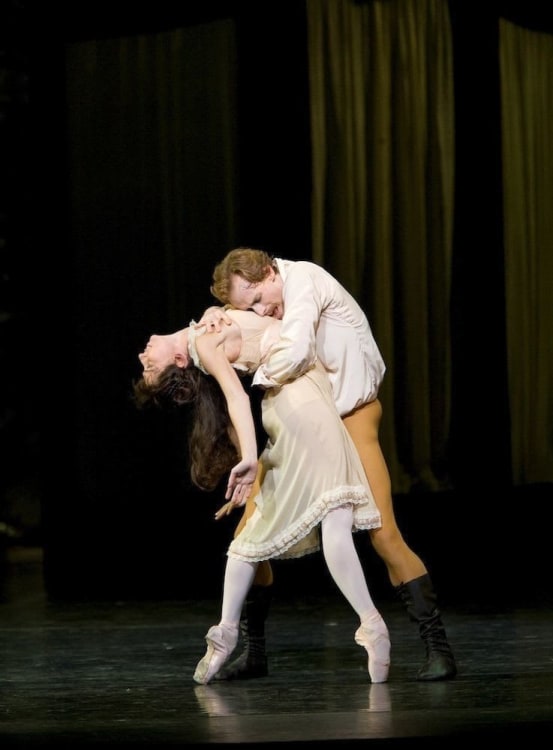 Night, slanting rain, a clandestine burial: a mysterious scene that opens and closes Mayerling, Kenneth MacMillan's steamy drama. Adult viewing only, it is a must-see. Rich fare, petite mort after petite mort, duet after astonishing duet.
Something is very rotten in the nineteenth century inbred decadent Austro-Hungarian Habsburg dynastic royal court. Crown Prince Rudolph is going off his head on drugs, sex, and a rock and roll lifestyle that comes to a climax in Mayerling, a royal hunting lodge in the Vienna Woods, in January 1889.
But then he is cousin to King Ludwig II of Bavaria—madness runs in the family. Or is it syphilis? In MacMillan's hands the psychological underpinning is Rudolf's Oedipal complex. There's the nub, and the reason for his perpetual death wish.
Mad, bad and dangerous to know, Rudolf's Kleistian suicide pact with Mary Vetsera is at the heart of Mayerling. Political intrigue, Hungarian separatism, and conspiracy theories, are of lesser interest. A politically expedient death? We'll never know.
A huge central role for any actor dancer—Rudolf (Edward Watson) is hardly off the stage. But there are also juicy cameos amongst a vast cast thronging the royal court, not least actress Katherina Schratt (Elizabeth Sikora), who gives a song recital at a soirée for her lover, Emperor Franz Joseph.
Lovers on the side, high class and low, wherever you look. Rudolph's cold mother, Empress Elisabeth (Zinaida Yanowsky) has one, the Prime Minister Count Eduard Taafe has no qualms escorting Rudolf's regular mistress, the inexhaustible courtesan Mitzi (sparkling Laura Morera on great form), and mothers are happy to sell their daughters for royal advancement.
Insinuating himself into arms that refuse to embrace him, partnering his reluctant mother in her ghoulish boudoir lined with frocks, Rudolph is needy for love. He finds it in the tavern, sharing Mitzi with his four Hussar friends (Ryoichi Hirano surpassing himself). Morera has enough energy for them all, as the four ride her together, and more to spare for Rudolph, who has a voracious sexual appetite.
And stamina. Not averse to a bit of wife abuse, he takes his prim despised wife, Princess Stephanie (Emma Maguire), violently on their wedding night. There's former mistress, his mischief and matchmaking procuress, Countess Marie Larisch (a minxy Sarah Lamb relishing her role), still available, and finally kindred soul Baroness Mary Vetsera (Mara Galeazzi), a fixated romantic seventeen-year-old.
Each act ends with the sexiest arched-back pas de deux you can imagine, Watson and Galeazzi coming together in animalistic union, elegance sacrificed for reality's sake. She's no lamb to the slaughter.
Edward Watson has grown tremendously into the role since I last saw him in 2009, dancing his soliloquy solos with controlled abandon and greater intensity as the evening wears on, subsuming himself into his sweat-drenching role, his partnering more and more daredevil. I bet there were some bruises tonight.
The inevitable longueurs in a three-hour narrative only serve to heighten the tension, the lulls between the Sturm und Drang. MacMillan knew how to ratchet up the suspense. Will he, won't he, put a bullet in his head? Brandishing a gun in every act, and caressing death's image, is Rudolph playacting, or is it for real?
The denouement is slow in coming. MacMillan does keep us waiting: events at the extravagant court, Marie Larish's sly dealings, Rudolph's coachman Bratfish's tension-diffusing playful solos (danced beautifully by Ricardo Cervera), and an indifferent shooting dead of a courtier at the hunt, but all fail to distract from the through line. The die is cast.
And then, the cover-up at night, with only Bratfish to place a solitary flower on Mary Vetsera's chilling coffin.
Liaisons dangereuses, Traumnovelle, Shakespearean tragedy, and hard-core rough sex pas de deux with a distinctive expressionistic dance vocabulary and syntax not to be found in any classical ballet glossary, are components in a tense narrative that has a smart first night audience stamping its elegantly shod feet and exercising its vocal chords. Remarkable.
Thirteen performances, fabulous casts, this has to be a crowd-puller. Mara Galeazzi is retiring at the end of the season, this her last Vetsera, and Leanne Benjamin, too, will be dancing (with Carlos Acosta as Rudolf) her last performance ever at the Royal Opera House on 15 June. Many reasons to see it, if any were needed.
And it was during a first night of Mayerling that Kenneth MacMillan died of a heart attack, in October 1992, aged only 62. A sad loss, but what a legacy! Kenneth MacMillan takes a degenerate milieu and turns it into dramatic dancing burnished gold.
Reviewer: Vera Liber