Measure for Measure
William Shakespeare
Young Vic
–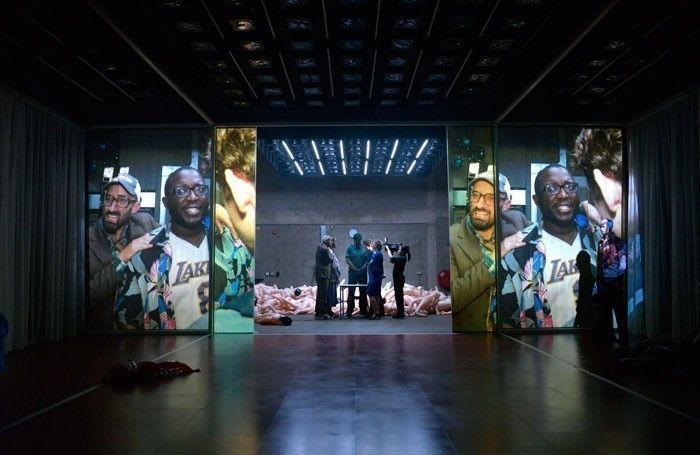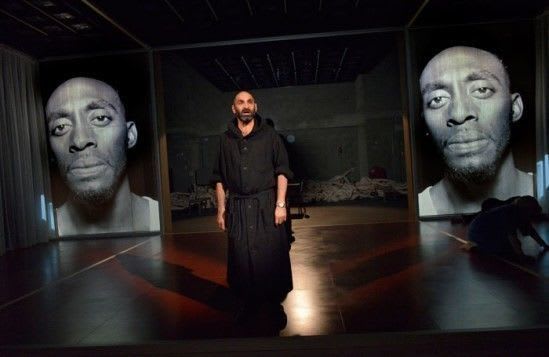 As Lyndsey Turner demonstrated with her/Benedict Cumberbatch's Hamlet, you toy with Shakespeare at you peril.
While it is perfectly possible to re-work the Bard's plays, as Sir Nicholas Hytner does, and create a work that speaks more intelligibly to a modern audience without detracting from the original, when an adaptation goes wrong, the crime is doubled.
Joe Hill-Gibbins is a fine, imaginative director and it is just possible that audiences who have never seen Measure for Measure might be entertained by this concoction. However, Shakespeare devotees will probably both dislike this version on its own account and feel that their idol has been let down.
To give the director credit, he clearly sets out to find new meaning in an old "problem play", as well as seeking to tap into current enthusiasms.
The evening of under two hours is littered with bursts of rock music but will be best remembered for its limited props, consisting almost exclusively of several dozen inflated sex dolls of both genders.
These fill a primary downstage playing space designed by Miriam Buether, which otherwise looks like an unoccupied office suite. In the opening scene, the plastic people also add amusement, as Zubin Varla's Duke Vincentio portentiously announces that he is off on a sabbatical, leaving Paul Ready as the worthy, upstanding Angelo in charge of Vienna.
The new ruler's first decree seems morally impeccable, as he condemns Claudio, portrayed by Ivanno Jeremiah, to death for getting his unmarried girlfriend pregnant.
The gaol where the prisoner is confined comprises a large, hidden backstage area that is revealed both in oversized projections on the back wall of the main space but also periodically when this is opened out.
The news fires up Scottish Lucio, a ubiquitous, loud-mouth played with wit by John Mackay, to seek help from the condemned man's holy sister (in both senses given her nun's habit). Movie favourite Romola Garai in this role pleads desperately with Angelo but is rebuffed, only to be offered a lifeline for her brother, which comes at the cost of her honour.
All of this is very much Shakespearean, if a little condensed and a lot jazzed-up.
Viewers will still enjoy the best moments that Shakespeare puts into the play, such as the famous switched bed and head scenes, although these do not necessarily have the clarity of the original.
Where this production veers off in the strangest of directions is in the constant presence of the Duke, now masquerading as a monk, Friar Lodowick. He pulls the strings as if the whole thing is nothing more than an elaborate modern party (or video?) game created for his own amusement.
The most entertaining enterprising turn of the evening comes from Tom Edden as an out of place but amusing American Pompey, whose antecedents might include Hunter S Thompson. Those struggling to remember the actor's name should, when prompted, instantly recall his magical portrayal of Alfie the octogenarian waiter in One Man, Two Guvnors.
Joe Hill-Gibbins will undoubtedly bring many more memorable productions to the stage in the future but even the best misfire on occasion.
Reviewer: Philip Fisher