Medea
Simon Stone, after Euripides
Internationaal Theater Amsterdam
Barbican Theatre
–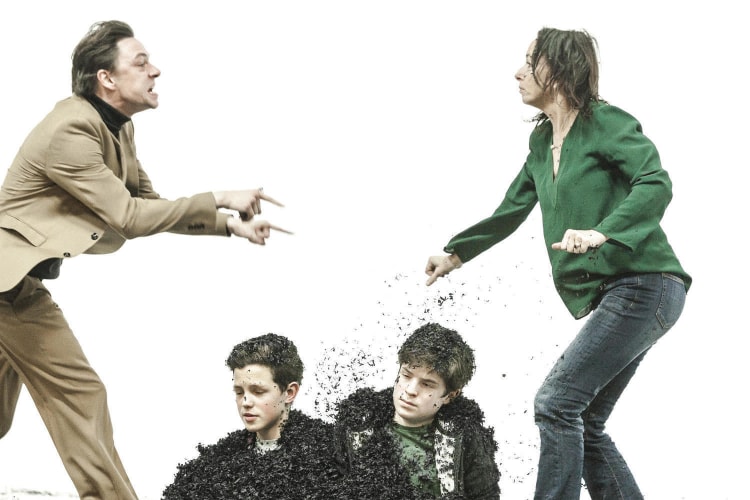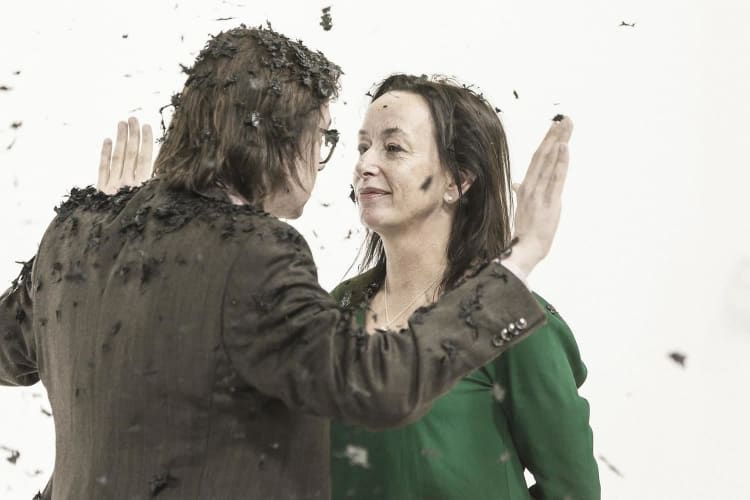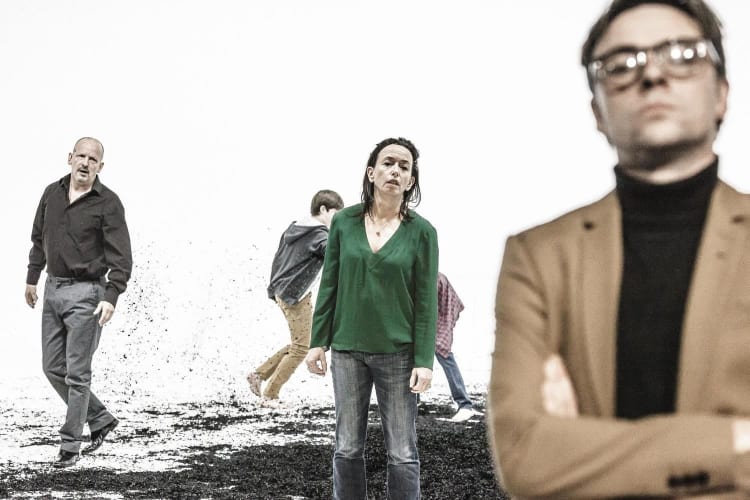 Australian director Simon Stone is a master of adaptation, having won numerous awards for his adventurous version of Federico García Lorca's Yerma and pleased Barbican audiences with Ibsen's The Wild Duck.
While this fresh, modern take on Medea drifts far from its original source, it is gripping, powerful and simultaneously makes a series of trenchant statements about Euripides' play featuring the anger of a wronged wife but also the world that we live in today.
The international aspect is accentuated as the production from Internationaal Theater Amsterdam is presented in Dutch, with English surtitles on a gigantic screen that is also used to project live images of the actors.
Beneath this the stage is one gigantic white space in which the actors seem almost like ants as they rush hither and yon dealing with the aftermath of a tricky and very embarrassing situation.
As part of the back-story, our latter-day Medea, intense Anna, a medical doctor devoting her working time to research and gloriously portrayed by Marieke Heebink, is trying to normalise her life after a spell in a psychiatric institution. As we learn further into the highly concentrated 80-minute playing time, she has been locked away after slowly but surely putting poison into her husband Lucas's meals having discovered that he has taken up with a younger woman.
Her release brings matters to a head. Shaky Anna remains very much in denial and seems to believe that Lucas, played by Aus Greidanus Jr, will be eager to rekindle the flame that kept their marriage going.
He has other ideas, planning a long-term relationship with Eva Heijnen's much younger Clara. To add to the complications, the young woman just happens to be the daughter of bombastic Christopher, who runs the research laboratory where both Anna and Lucas worked. That is a further bone of contention, since Anna claims that Lucas's award-winning research is almost entirely based on her own work.
Adding colour to proceedings are the couple's teenage sons Edgar and Gijs (respectively Faas Jonkers and Poema Kiteroo), who try to pick their way through the problems of their parents' marriage at the same time as videoing proceedings, at one point rather gleefully and very deliberately upping the stakes for all concerned.
These elements are expertly mixed together to create heart-wrenching conflict, occasional comedy and a series of fascinating interpersonal exchanges, including some right royal arguments.
As with the original Greek tragedy, the evening inexorably builds to a beautifully staged finale that mirrors Euripides but with a modern twist.
Simon Stone's fascinating take on Medea features a series of strong acting performances with Marieke Heebink exceptional. It will provoke much thought from contemporary audiences obliged to consider modern attitudes within a classical structure that has stood the test of time and still has much to say.
Reviewer: Philip Fisher