The Wild Duck
Simon Stone with Chris Ryan after Henrik Ibsen
Belvoir Sydney
Barbican Theatre
–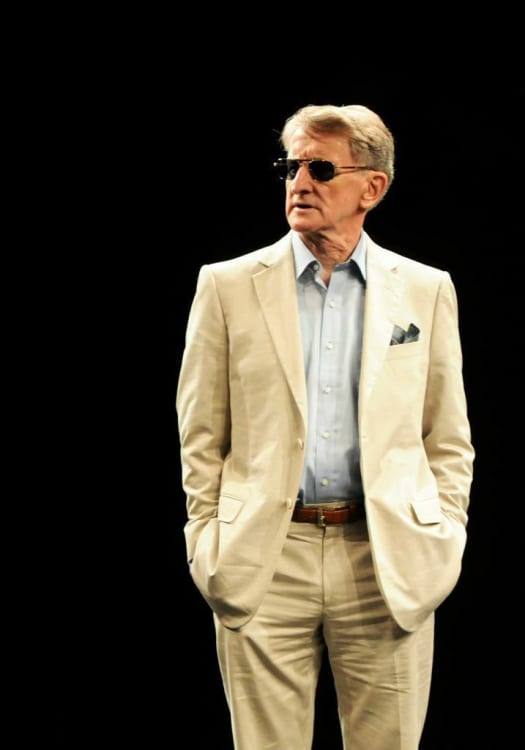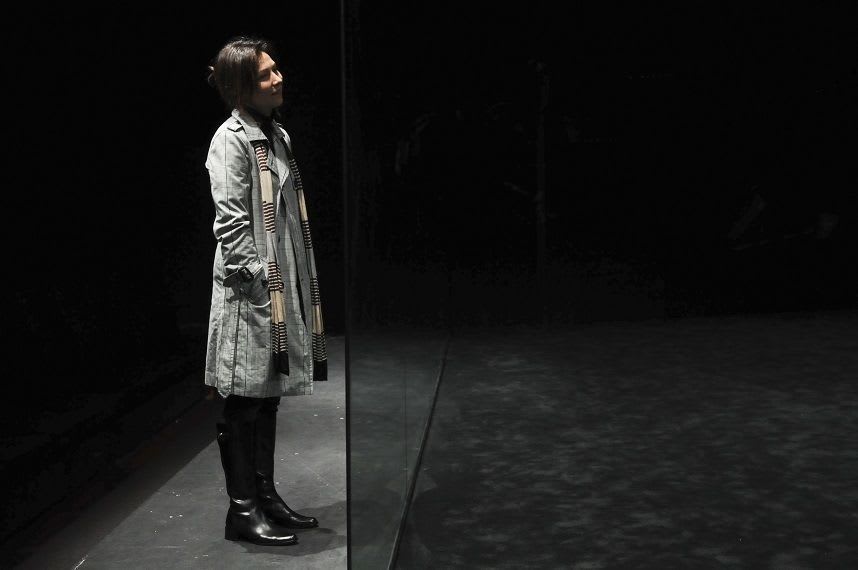 The Barbican's mini international Ibsen Season, which started in sparkling fashion with Thomas Ostermeier's An Enemy of the People, comes to an end with this stark but exciting version of The Wild Duck.
Simon Stone has brought a company from Belvoir Sydney to London with another wild, modern reworking of the Norwegian playwright.
His staging seems stylised but is effective, trapping the actors in a shoebox-shaped space behind glass walls for everything but the final scene of the 85-minute performance.
Before any performers, the audience has its heart broken by an impeccably behaved duck, which can distract as a seriously intense drama develops in a spare style that owes something to Ingmar Bergman.
Using minimal props to delineate settings, we are introduced to two families. The Werles comprise an ageing father, John Gaden as Haakon, and son, Gregers played by Dan Wyllie, who haven't spoken for 18 years.
This sounds odd until we learn that their last meeting coincided with the wife/mother's suicide, an act which it is suggested might have been a direct consequence of her husband's infidelities.
The old man's sight is failing but, on the plus side, he is about to marry a secretary young enough to be his granddaughter. The son is a cold, unhappy loner.
The other family, the Ekdals, seem at least a little happier on first meeting. Even so, the elder statesman played by Richard Piper is an ex-con with memory issues, a drinking problem and a duck.
His son, Brendan Cowell as Hjalmar, is confused by life but sustained by love for his wife Gina and 15-year-old daughter, Hedvig.
Anita Hegh's Gina has more than her share of dark secrets which eventually fuel a conflagration of events that change everyone's lives forever.
Sara West portrays Hedvig, a very bright and sensitive girl but coincidentally afflicted with incipient blindness, a problem that could be solved by money the family can't raise.
This gives something of a flavour of the almost incestuous interrelationships between these two families but there is far more, as anyone who takes an opportunity to see a superb international company on top form will discover.
Short scenes are broken by edgy violin solos composed by Stefan Gregory with a single mind-blowing exception when the drama demands and gets something more explosive.
Simon Stone's heartrending vision for the play may not quite be what Ibsen had in mind when he penned The Wild Duck, but it is certainly engrossing modern theatre that says much about both his own era and our own. Don't miss it.
Reviewer: Philip Fisher