Misterman
Enda Walsh
Lyttelton Theatre, National Theatre
–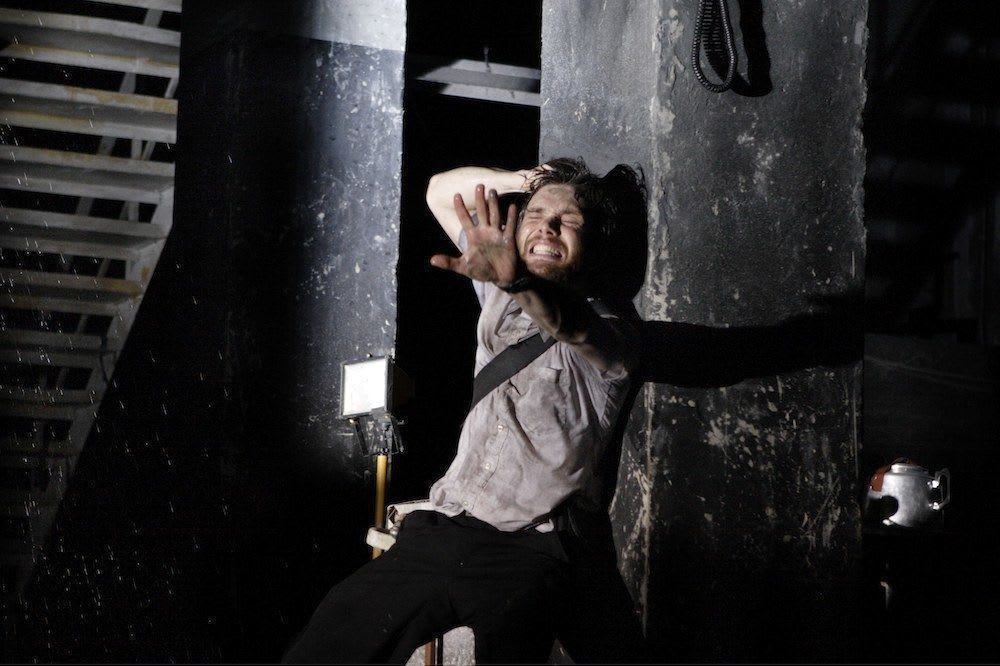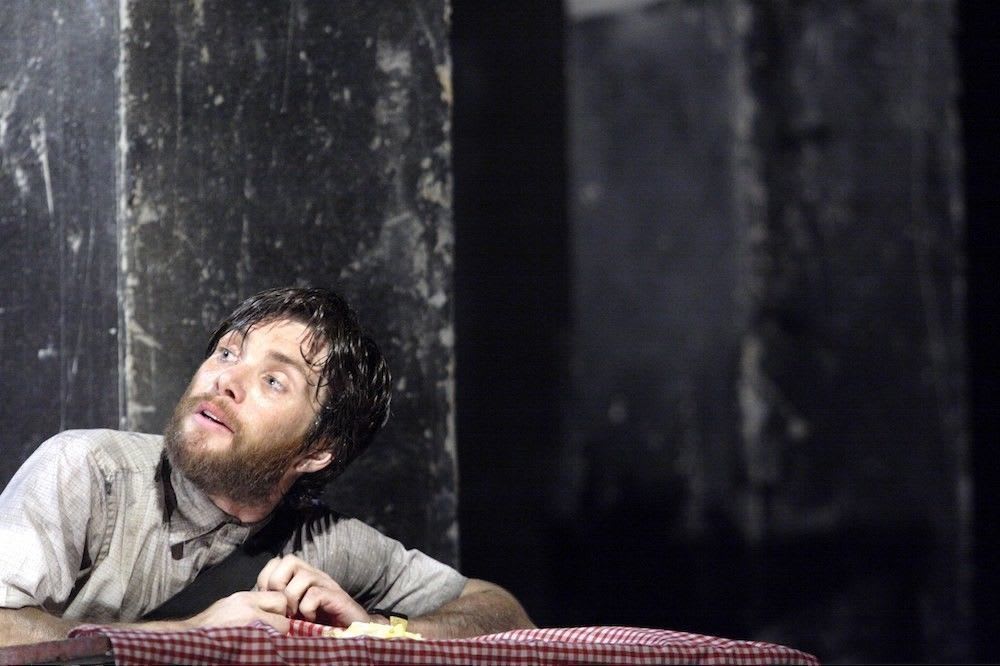 The film stars are out in force on the London stage at the moment. Following Cate Blanchett's triumph in Big and Small at the Barbican, Inception star Cillian Murphy is very nearly as good in Enda Walsh's 90-minute solo exploration of introversion.
With the chance to do anything that they wished, these two ambitious actors have chosen to test themselves to the limit in difficult pieces that could leave their silver screen fans mystified.
Misterman is both written and directed by Walsh, whose Disco Pigs helped launch his own career fifteen years ago as well as that of the star actor, who took it across Britain on stage and then starred in the movie version.
This slightly later work comprises a self-portrait painted in words by Thomas Magill, a seemingly ordinary if rather dirty fellow from Ininsfree. Thomas lives in what looks like a shabby, decommissioned car park adorned with numerous tape recorders and a spectacular, low budget light show.
Here, he engages in conversations with voices on tapes, of which the most influential is his much-loved Mammy (Marcella Riordan).
Gradually, a picture builds of an unstable man who, unless he is a Messiah in the making, may well be psychotic but could merely be a heavily bearded, badly-dressed misfit. He is representative of a type that used to be prevalent but is now almost certainly gone forever, the village idiot.
Walsh does a fantastic job of peopling the town with his own creations, effortlessly allowing his protagonist to engage in dialogues with invisible interlocutors. On one side is Thomas and on the other everyone from his silent, dead Daddy to a dog called Roger, neighbours and angelic Edel, his paragon of feminist perfection.
The play veers between darkness and absurd comedy, inevitably bringing to mind Beckett, who also did a good line in lonely outsiders such as Krapp, another fan of tape recordings.
The tension mounts to an impressive final peak as Thomas begins to reveal more about himself amid the obfuscations so that vague ideas become concrete certainties in the minds of audience members.
This large-scale staging, previously seen in Galway and New York, greatly benefits a text that strives to avoid clarity. The selection of Enda Walsh to direct is also a great help, as the writer inevitably knows better than anyone exactly what he intended to achieve when he wrote Misterman.
What viewers are most likely to take away from the evening is memories of some great acting in a spooky set from the energetic Murphy and a rather negative view of life in small-town Ireland.
Reviewer: Philip Fisher