Mr Kolpert
David Gieselmann, Translated by David Tushingham
Blink.Theatre
Lion and Unicorn, Kentish Town
–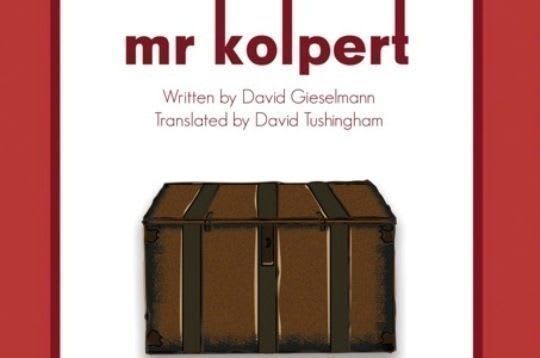 This anarchic German black comedy, which plays as part of a double bill alongside Chaser, never fails to delight.
Its success lies in tightly-controlled chaos, a subject that is the study of one of the play's leading characters, Ralf, played at top volume by Peter Watts, a stand-up comedian in the making.
He and Libby Rodliffe as raunchy partner Sarah have invited the Moles, her work colleague Edith played by Kate Austen and Benjamin Victor's architect Bastian, to a dinner that threatens to be foodless.
However, the local pizza company eventually sorts that out, thanks to the untiring efforts of a deliveryman, played deadpan by Matt Lynch.
What threatens to be a dull evening becomes anything but thanks to the maniacal tendencies of Bastian, the dark humour of the hosts and the eponymous boss, not to mention the odd parlour game.
Much of the comedy centres on the absent Mr Kolpert, possibly lecherous, possibly dead and possibly present but universally accepted as boring.
Somehow, the good-natured joshing of Ralf and Sarah drives Bastian into a frenzy which in turn brings out the best, or possibly the worst, in Edith.
What might have been a quiet dinner party turns into a hilarious event with food flying, threats and fights abounding and the trunk which takes centre stage throughout this production by Lotte Ruth Johnson getting more than its fair share of the action.
The evening suffers a little from the overplaying of Watts and to a lesser extent Miss Rodliffe but proves a great showcase for the talented Kate Austen, while Benjamin Victor just about manages to keep Bastian's excesses in character.
Anyone who gets the chance to visit Kentish Town during the two-week run is likely to be shocked, surprised but definitely entertained by an unusual but potent 75 minute comedy.
Reviewer: Philip Fisher