My Name is Lucy Barton
Elizabeth Strout, Adapted by Rona Munro
London Theatre Company
Manhattan Theatre Club at Samuel J Friedman Theatre, New York
–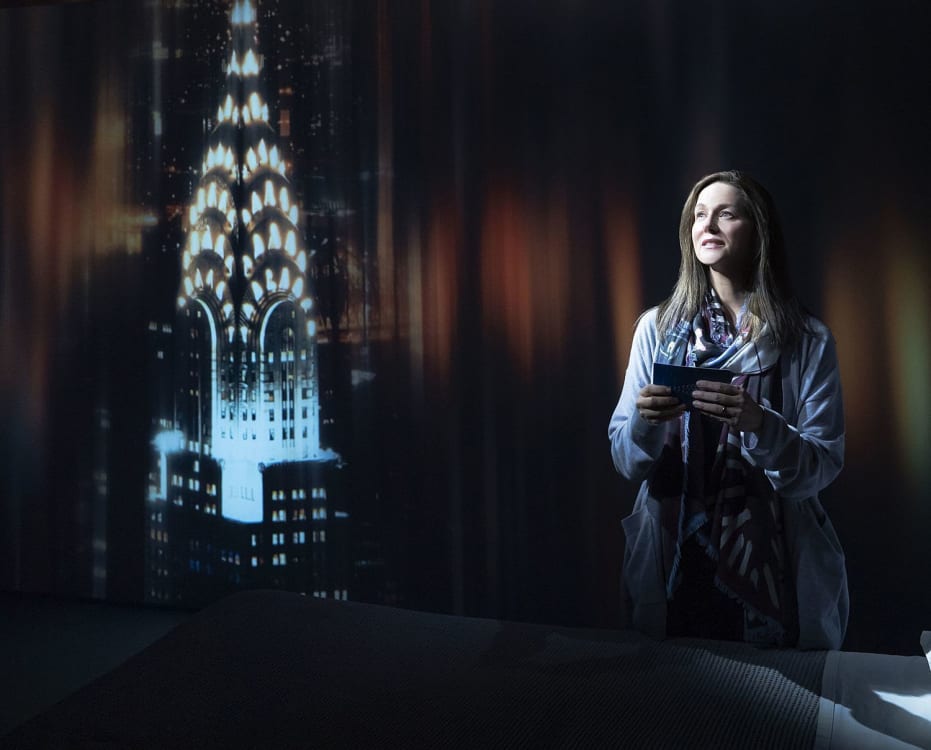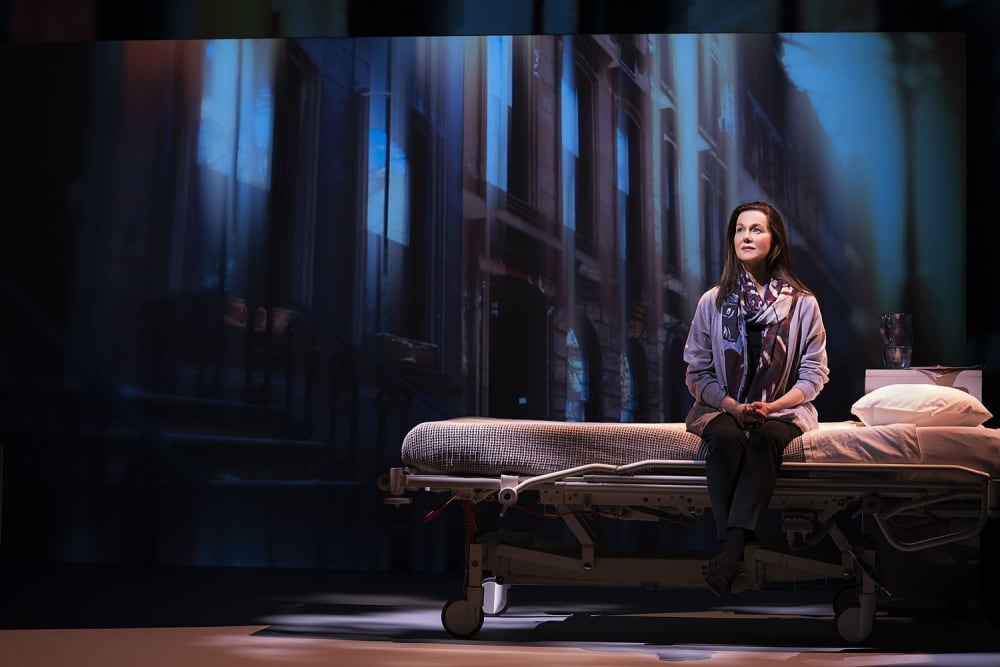 The route to Broadway for this solo performance that showcases the considerable stage talents of Laura Linney is somewhat ironic.
The piece is based on Elizabeth Strout's popular novel set in Manhattan but has been developed by a backstage team that is almost wholly British. It was originally produced by former National Theatre Director Sir Nicholas Hytner at his Bridge Theatre in an adaptation by Scottish playwright Rona Munro, directed by another previous NT supremo, Sir Richard Eyre.
The design from Bob Crowley for a 90-minute acting masterclass is kept simple, with little more than a hospital bed and chair plus a window through which a handful of projections designed by Luke Halls convey location.
For the most part, these feature the Chrysler building, at various times of the day and night. In addition, there are flashbacks to the wheat fields of rural Illinois. Visually, these offer echoes of Edward Hopper but also, when we leave Manhattan, Andrew Wyeth.
The story itself is based around a nine-week stay that the eponymous Lucy Barton spent in a midtown Manhattan hospital recovering from acute appendicitis that threatened to become something much worse.
From this vantage point, giving the impression of a woman relating her own autobiographical story (which this may well be), Laura Linney invites readers into the brain of the protagonist.
Much of the drama about the genesis and development of a writer relates to an antagonistic relationship that she enjoyed / suffered with a loud, opinionated but disappointed mother and a lower profile, deeply unpleasant father.
Miss Linney has a talent for voices and characterisations, switching on an instant between daughter and mother, aided by subtle lighting changes created by Peter Mumford.
A series of tales harking back to childhood deprivation and worse are often told obliquely but together seem designed to prove the Dickensian example that writers often make the most of hard times when they are young.
My Name is Lucy Barton is not the most theatrical of presentations but delivers what can be a harrowing tale effectively thanks to the efforts of Laura Linney.
Reviewer: Philip Fisher