Naked
Luigi Pirandello adapted by Howard Colyer
Ballast Theatre Company
The Jack Studio Theatre
–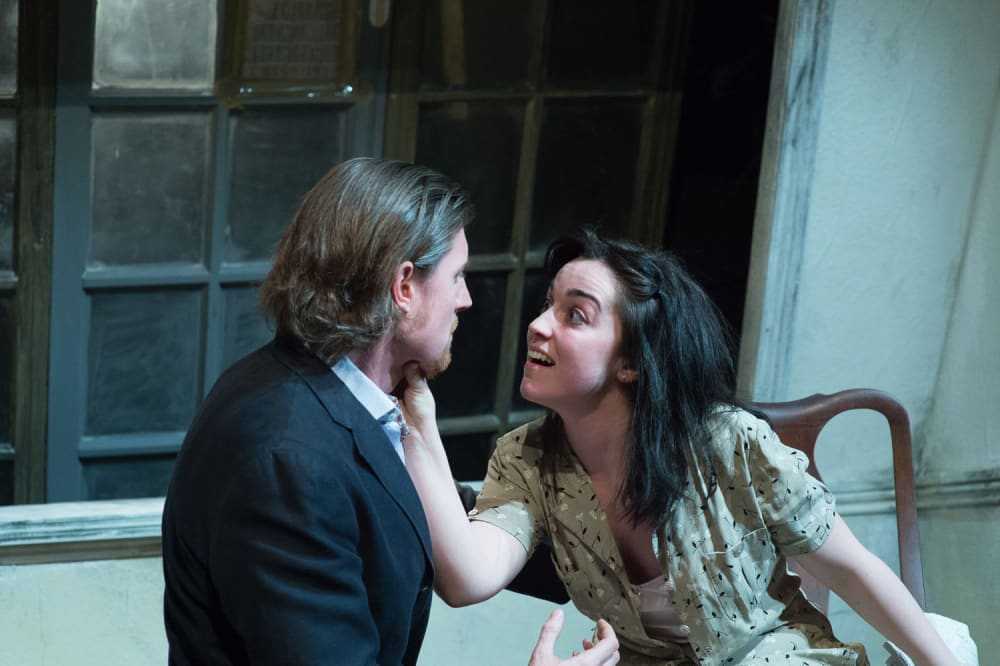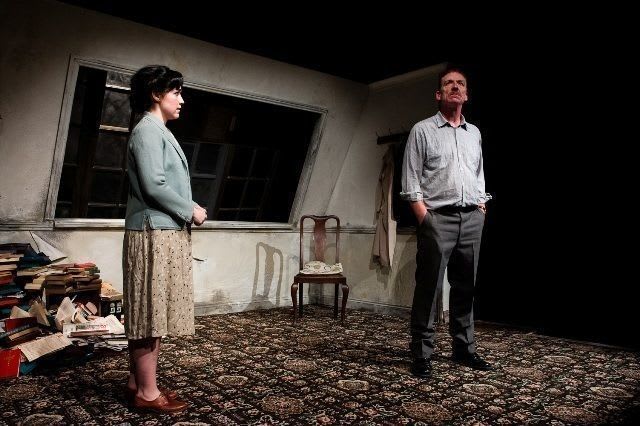 After Pushkin (Boris Godunov), Kafka (Kafka v Kafka), Bulgakov (Flight), Gogol (Diary Of A Madman) and Machiavelli (Mandrake), The Jack Studio Theatre writer-in-residence, Howard Colyer, has turned his hand to Pirandello.
As a teenage pupil, I studied Pirandello's famous (to my classmates and me, infamous) Six Characters in Search of an Author, and left classes increasingly baffled.
Naked, which Colyer has freely adapted from Vestire gli ignudi/Clothing the Naked, was written a year after Six Characters in 1922, the same year in which he wrote his similarly controversial Henry IV and lesser known The Imbecile; Pirandello was nothing if not prolific.
Like his other work, Naked is pockmarked by experiences in Pirandello's own life: his wife's mental illness, an artist in poverty as he was himself after the collapse of the family business and the attempted suicide of his daughter.
It is also full of the themes that concerned him as a writer, particularly identity and truth.
The central character of Naked is Ersilia Drei, a young woman driven into a mental hospital by the death of a child for whose care she was responsible.
An article written about her by newspaper journalist Francesca Cantavalle comes to the attention of impoverished novelist Lewis Nota who, inspired by Ersilia's story and wanting to use it in his work, invites her to live with him.
In imagining Ersilia as his muse, Lewis anticipates an affair, but Ersilia had intended herself only to be used by the author in order to become "a somebody" through his writing.
When it is clear that Lewis would have made up what he needed for his story if Ersilia hadn't accepted his invitation to live with him and share her experiences, she feels threatened by the other her he could and would have created.
As Ersilia's reported claim of attempted suicide is revealed as sham and she does not remember something in Francesca's article that Lewis took to be fact whilst at the same time she admits to feeding lies to the journalist, Ersilia is further and further unmasked and her truth, journalistic truth, and truth generally, is put into question.
Her stability is increasingly at risk with the arrival of the lover for whom she allegedly poisoned herself and her former employer, each with their own motives, and further details about her past are divulged.
For this adaptation, Colyer has chosen to move the play from 1920s Rome to 1970s London; it does no harm, though I feel Colyer's re–setting of time and place does nothing to help either.
This is an already abstruse piece manifesting little story and, in more or less halving the length of the play he is adapting, Colyer has removed too much of what was already sparse.
Pirandello was originally a poet before becoming a novelist and then playwright but there is little sense of it here and, although his dialogue was often disjointed, here some of the passages are uncomfortable in the mouths of the cast.
More importantly, even though logic told me I should, I felt nothing for Ersilia as she was wretchedly buffeted about in action that appeared like a farce, albeit a tragic one, being played straight.
That Vestire gli ignudi/Clothing the Naked is rarely performed is testament to how perplexing it is. Colyer's attempt at it is a commendable one, though for me the truth is that it is a challenging watch.
Reviewer: Sandra Giorgetti