Nativity! The Musical
Debbie Isitt
Jamie Wilson, Entertainment One, Ramin Sabi, Belgrade Theatre, Coventry and Birmingham Repertory Theatre
Donald Gordon Auditorium, Wales Millennium Centre
–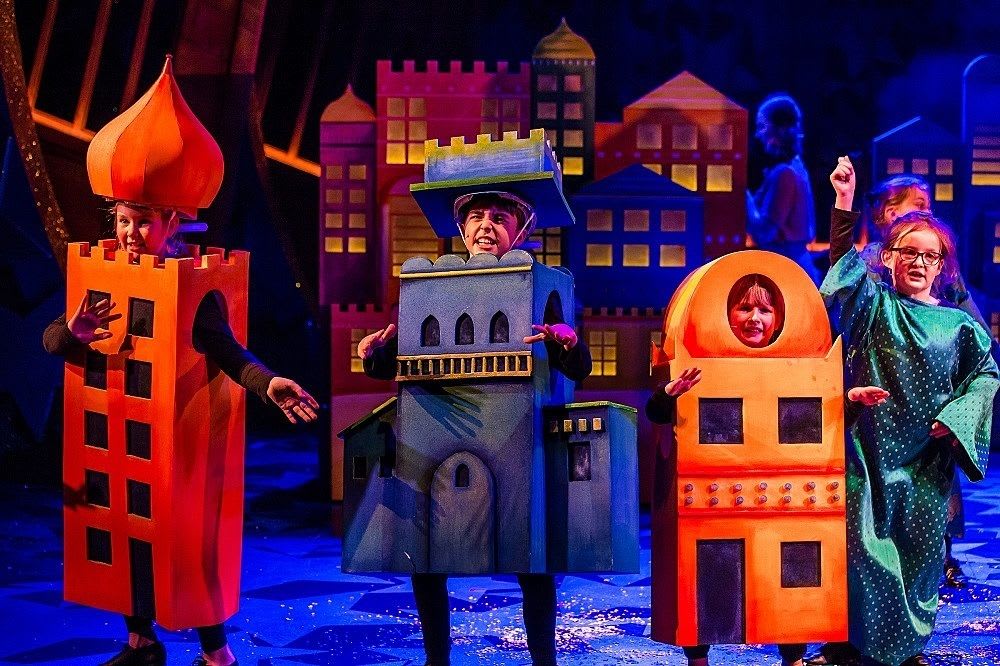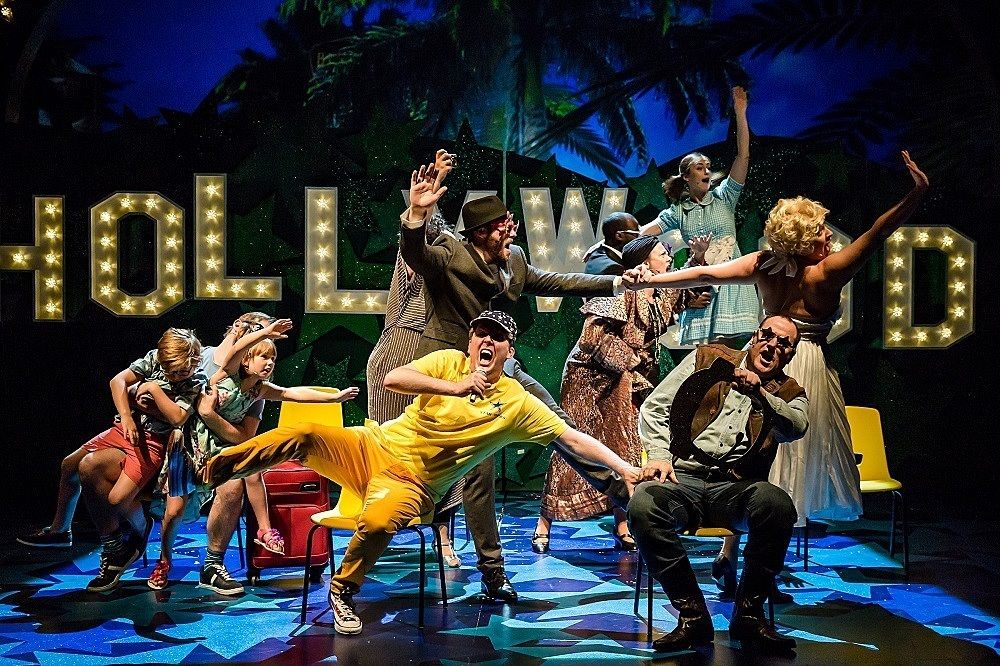 It is a decade since Debbie Isitt's largely improvised family comedy film Nativity became a surprise box-office hit, marking the beginning of a franchise which now comprises, as well as three sequels, a much-needed fresh take on the festive stage show.
Nativity! The Musical first toured at the end of 2017, and the current, limited run will culminate in a celebrity-studded residency at London's Eventim Apollo over Christmas. The biggest name on offer at the Wales Millennium Centre was Love Island alumna Dani Dyer; nevertheless, there was a near full-house on opening night.
The story, as narrated by Matt Paige's Mr Poppy, begins with three childhood friends from Coventry growing up and going to drama school, following which their paths diverge: Paul Maddens and Jennifer Lore become a couple, but while he decides on a career as a primary school teacher, her showbiz dreams eventually lead her to leave him for Hollywood; Gordon Shakespeare also goes into teaching, but at a far more upmarket institution than Paul's.
The pair become rival directors of their schools' Christmas shows, with Mr Shakespeare's better resourced productions consistently outdoing Mr Maddens's to the point at which the latter gives up. During a fractious encounter between the two in town, however, Maddens is stung into boasting that not only is his failing school—St Bernadette's—reviving its nativity play, but that Jennifer will be in attendance in her role as big-shot film producer.
Unfortunately, this is overheard by overenthusiastic new teaching assistant Poppy, who ensures that the news spreads, and before he knows it, Maddens finds himself tasked with not only putting on a large-scale extravaganza but also having to reconnect with Jennifer.
Paige's ebulliently pantomime-style Poppy dominates events, frequently breaking the fourth wall in borderline camp style (rather than borderline special needs as in the film). Needless to say, the audience loved him—although I suspect his Poppy wouldn't last very long in an actual primary school.
Perhaps the strongest element of the show is the Cannon and Ball-style double act which develops between Poppy and Scott Garnham's more downbeat Mr Maddens as they become friends and collaborators. Charles Brunton also scores highly as the bumptious teacher at Oakmoor Prep—his Alice Cooper-esque take on the story of King Herod is a highlight.
Jennifer is very much a supporting role, but Ashleigh is affecting as the frustrated underling to Dyer's imperious Cockney executive Polly Parker. Penelope Woodman amuses as Maddens's operatic headmistress, as does Jamie Chapman as both the local theatre critic (depicted for some reason as petty and snide) and the Irish priest who gets caught up in the showbiz hysteria.
The real stars, however, are the children—a combination of touring players and locals—beautifully drilled by director Isitt and choreographer Andrew Wright and giving several hilarious bite-sized comic turns as would-be musical theatre stars.
The songs aren't especially memorable, but work well in context, "Dear Father Christmas" being particularly poignant, and Isitt and co-composer Nicky Ager (well served by the live band led by Dan Glover) are to be commended for not relying on Christmas classics (aside from occasional snatches).
David Woodhead's set is also cleverly put together, the climactic depiction of Coventry Cathedral especially effective. As costume designer, I presume he's also responsible for the brilliant quick-change sequence during Maddens's Hollywood trip.
Inevitably for a show of this kind, the plotting makes few concessions to logic and there are several references which one would have thought were inappropriate for a family audience (Magic Mike, The Shining, etc). It all builds up, however, to a nativity showpiece which manages to be both ramshackle and spectacular.
Nativity! The Musical is great fun. Any parents who are dragged along will find as much to enjoy as their children; non-parents may end up feeling broody.
Reviewer: Othniel Smith