Never Have I Seen Mount Fuji - three short plays
Howard Colyer
Ballast Theatre
Brockley Jack Studio Theatre
–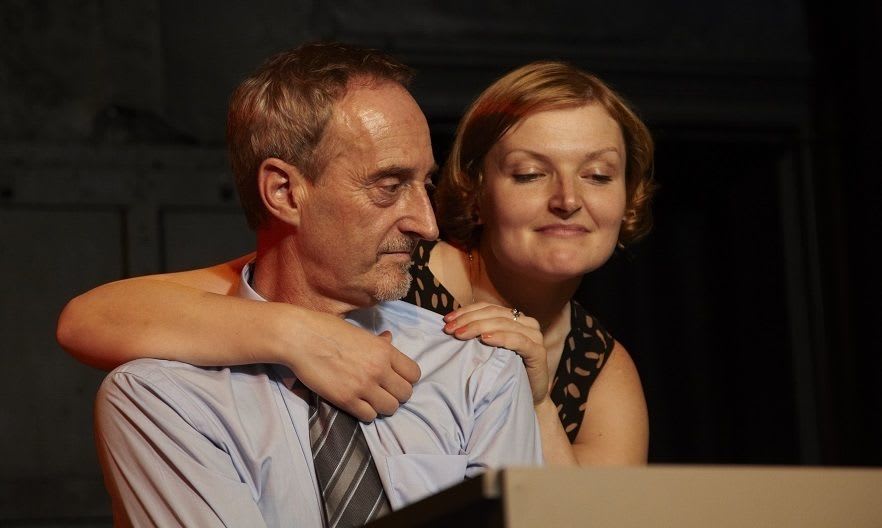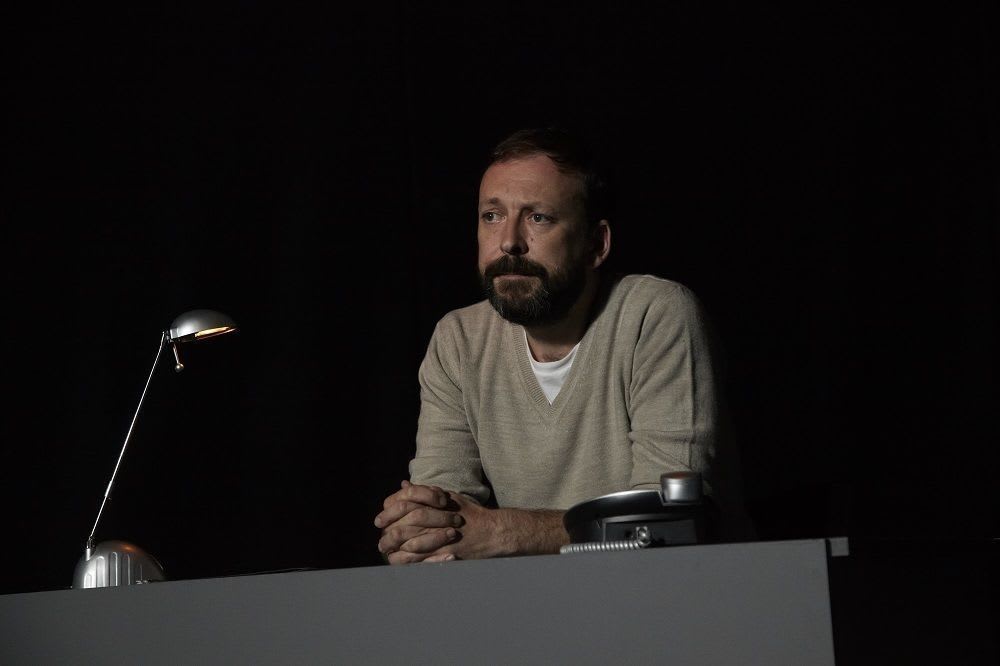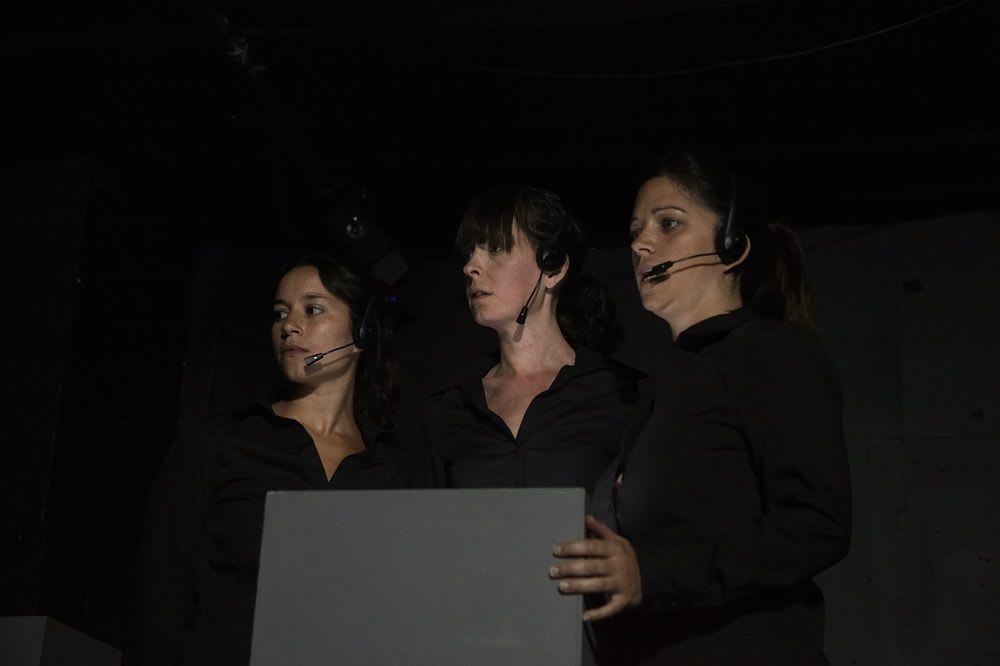 Howard Colyer makes a welcome fifth visit to the Brockley Jack.
Unlike the more recent productions of his work in this venue which were all translations (Kafka v Kafka, Trojan Women and Mandrake), this is a programme of three original one act plays of his, two of which receive their première. The first of these gives the set its title.
Never Have I Seen Mount Fuji is a love story told over time in a series of revealing episodes, each set up with a cryptic rearrangement of boxes which takes place like an inscrutable choreography to a Japanese musical backdrop.
Heavily autobiographical—something that struck me early on in the play and that Colyer admitted to afterwards in the bar—the play depicts the two characters with a kind honesty. Both are would–be writers stuck in day jobs, their search for success and for love indivisible in Colyer's pared-down, economically written text.
The relationship between this unlikely couple—Hannah, sensual and ambitious and Harold anchorite and unassuming—looks doomed but there is gentle humour amongst the tender exchanges, and under the carefully paced direction of Sarah Marr there is something teasing about being made to wait.
Conference Call is a more complex listen. A briskly delivered, recondite ghost story, it echoes with the torment of a guilty conscience and the distress of a turbulent mind.
Adapted for the stage by Colyer from an earlier unpublished short story, his stage directions provide for three of the four characters on the darkened set to be illuminated only when they speak. The technique increases the already apparent menace of the devious interrogation by the sinister doctors, which together with the non–sequential telling of events makes the story unexpectedly suspenseful.
Daniel Wiltshire's performance as the blighted fourth caller with excellent support from Jess Tobert and the direction from Scott Le Crass make Conference Call the gripping centrepiece of the evening.
The final, very short play in the sequence appears at first sight a light closing interlude. For me though it is haunting. Anne is elderly and prone to repeating herself but not as much from dementia as the vocalisation of a persistent need to square the circle of events that occurred decades earlier that left her with an irreconcilable dilemma.
The use of the fig tree cursed by Jesus as a metaphor is too obscure to not require a paint-by-numbers explanation, so Nothing Else Ever is not the most finessed piece of writing but it does have a stealthy little punch.
"They have mania in common" says Colyer; but they also have the collaborative skills of two directors whose efforts make this trio of tapas work together to provide a satisfying dinner.
Colyer's writing is consistently engaging whether it is his original text like Homework or adaptations of classics, but as the latter gets more airtime than the former this chance to see Colyer's own work should not be easily passed up—and a diary note should be made for his adaptation of Mikhaíl Bulgakov's Flight which is being premièred in January.
Suitable for ages 14 and over. See Sandra Giorgetti's interview with Howard Colyer.
Reviewer: Sandra Giorgetti