New Choreography

Rambert Dance Company
The Place London
–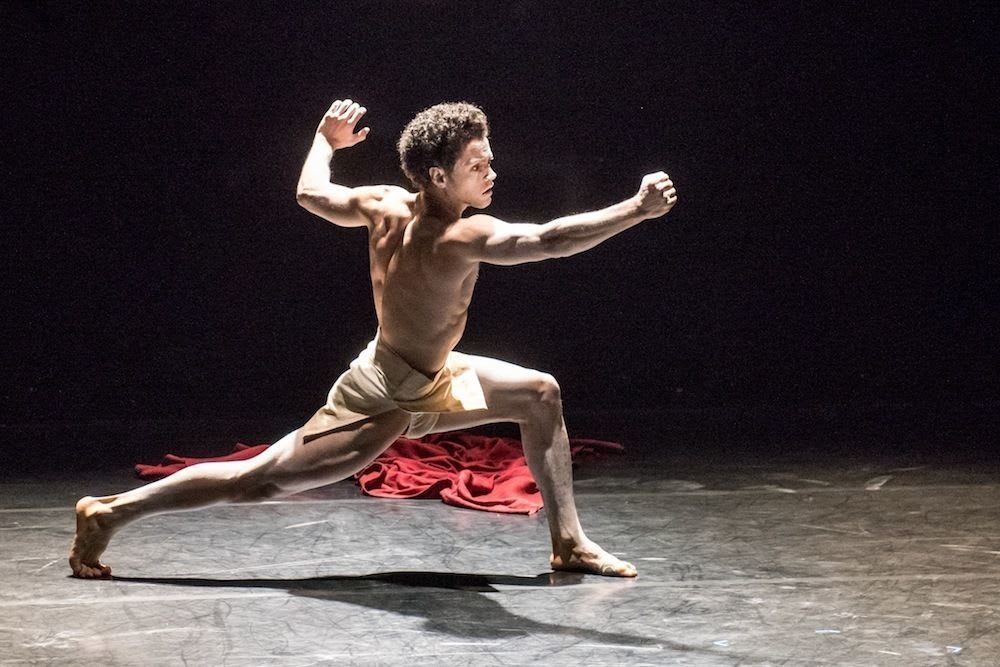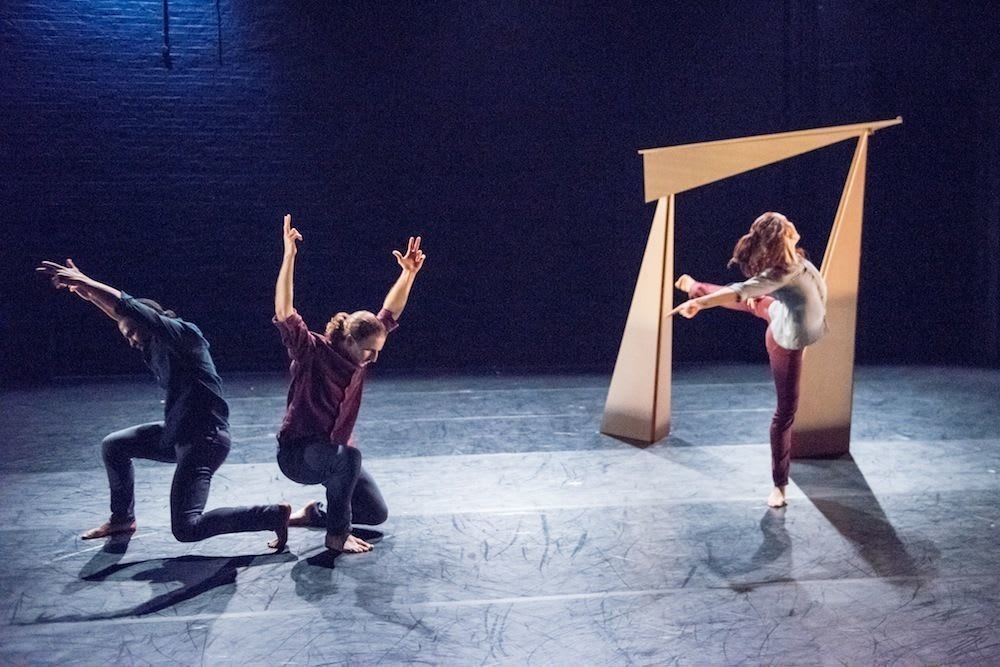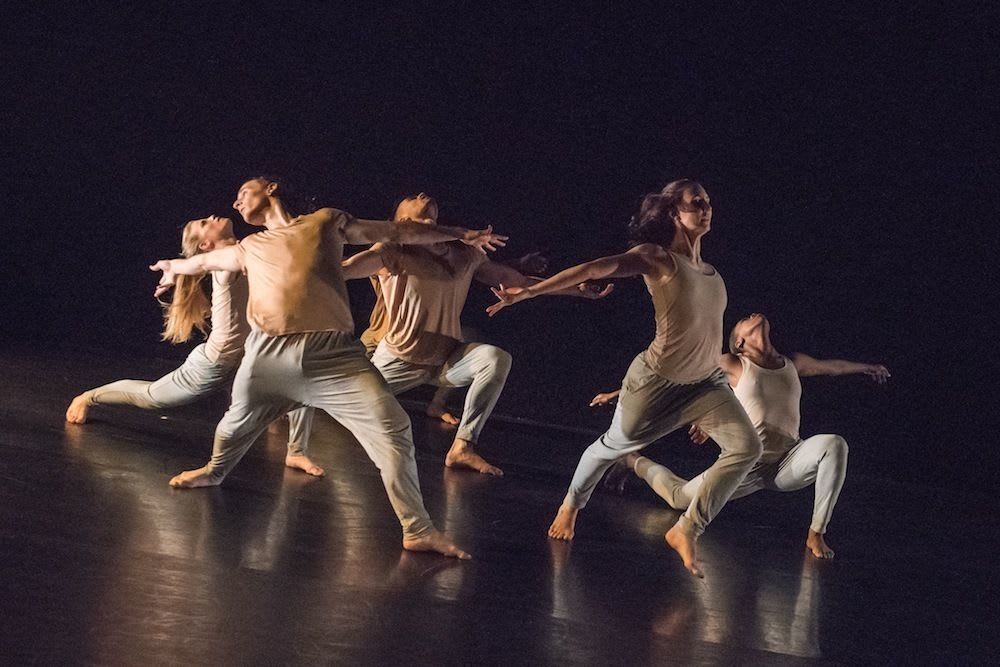 Exceptional dancers do not always make exceptional choreographers, but to be given the opportunity and the wherewithal to test one's creative skills is a gift, and Rambert in turn gifts us with ten/fifteen-minute short bursts of choreography from five of its company dancers.
The final piece (the best for last), O'dabo meaning 'until I return', by South African Dane Hurst, an exceptional dancer, proves to be the most personal and the most moving. This one is from the heart, and who else but himself can dance this solo homage to Nelson Mandela.
Mandela's long life's journey is indelibly writ in the hearts of many South Africans, and Hurst's heart almost ruptures at the end as he takes his bow: struggling to control his emotions he transmits them to us.
Paul Gladstone Reid's evocative portentous score, Symphony of Dust and Air, accompanies Hurst on his long and dusty road from the parched white dust of tribal lands to Mandela's regal red mantle—the Robe of office?
Rising as if from the ashes, shaking off clouds of white grit, Hurst dances like a robot (in many Slavic languages this is the core of the word for worker), tramps across the land leaving his indelible footprint marks on the ground.
The way isn't easy: his clenched body has known burdens and hardships. Is there a hint of the South African stamping dance? He circles the stage in leaps and twists, trudges on, runs on the spot, bares his soul and body. Strings cry as he backs into the darkness.
This is one to keep. As is Luke Ahmet's Unspoken Dialect, which opens the evening. To ambient music by Benjamin Tassie, Adam Blyde and Carolyn Bolton dance together yet apart in some sort of internalised monologues—are they the ego and the id?
Ahmet's Royal Ballet School training shows: graceful bodies, gazelle-like leaps, serene poses, bodies in elegant torsion, hesitant talk to the hand gestures weighted with thoughts and memory in those silent moments.
They leave in opposite directions. The lovely performances linger in the mind. But has anything been resolved? Quests and questions…
Simone Damberg Würtz's duet, Rift, also deals with memory and guilt. Is there a theme emerging here from these serious-minded embryo choreographers? Maybe it takes old age to see the absurd and flippant in life. Anyone for a bit of fun?
To the patterns and rhythm of text spoken in Danish by the choreographer herself, Edit Domoszlai and Daniel Davidson in loose-fitting Indian kurta-pajamas semaphore life's metaphors in nervous tics and sign language, jittery leaps, simian body jungle speak.
Rift reminds me a little of Sidi Larbi Cherkaoui's Faun: at times ungainly, at times, graceful. Final image is of her standing on his curled up form on the floor.
Pierre Tappon's Related, a triangular relationship between two men and a woman, a Jules et Jim scenario, is as ambitious as pi with its symbolic geometric landscape.
Textured sound from Henry Bennett and enigmatic content: hands gesticulate and flutter. Do this trio—Liam Francis, Antonia Hewitt and Stephen Wright—know what they want? What are they longing for? Episodic, theatrical, similar in mood to Ahmet's Unspoken Dialect, Tappon weaves a dramatic spell.
Patricia Okenwa's No. 1 Convergence, which ends the first half of the evening, thinks large: six dancers—Kym Alexander, Liam Francis, Antonia Hewitt, Adam Park, Hannah Rudd, Stephen Wright—in jogging pants and casual tops that reference those in Merce Cunningham's Sounddance, jog to a kaleidoscope of cascading sound (Geoff and James Holroyde).
Contact work, in duo, trio, and quartet permutations, weight-shifts, forward rolls and floor contortions, yet individuality is not sacrificed. But where is the focus in this power play? Feels very ad hoc. Maybe that's the point, chance encounters.
A showcase for Rambert's emerging choreographic talent within its dancer ranks New Choreography does what it says on the box. The seed has to be scattered—whether it falls on fertile or stony ground is not the point.
The point is grasping the opportunity, putting one's head above the parapet, and daring to succeed or fail. It is never as easy as it looks.
A word of praise for Lucy Hansom's lighting design for all five pieces…
Reviewer: Vera Liber