No's Knife
A selection of Samuel Beckett's Texts for Nothing, conceived by Lisa Dwan
Old Vic Theatre
–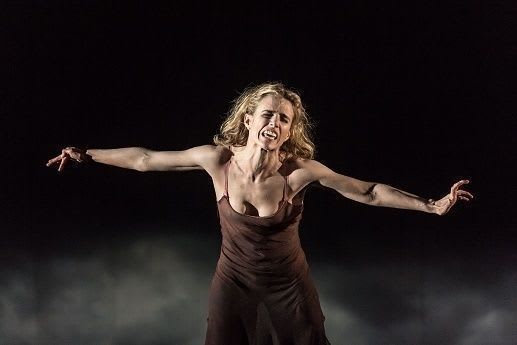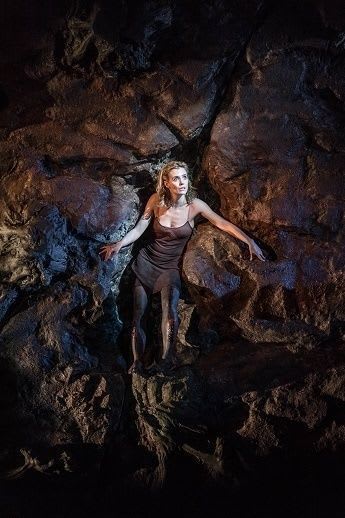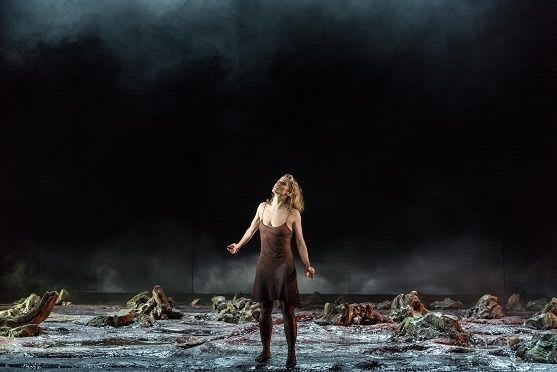 Irish performer/adapter Lisa Dwan has decided to devote a fair chunk of her life to restaging impenetrable works by Samuel Beckett.
Having enjoyed global success with her Beckett Trilogy of Not I/Footfalls/Rockaby, she has now turned her attentions to the great man's prose. No's Knife consists of a selection of four extracts drawn from the aptly entitled Texts for Nothing, a book written to complement his trilogy of novels Molloy, Malone Dies and The Unnameable.
Whatever one might make of the difficult, but sometimes moving, existential texts, nobody could fault an atmospheric, post-apocalyptic staging by Miss Dwan and co-director Joe Murphy.
The actress is mesmerising once again and receives wonderful support from designer Christopher Oram and his lighting colleague Hugh Vanstone.
The first scene traps Miss Dwan on a rock face to deliver a monologue reminiscent of that of Winnie in Happy Days.
During a short blackout, this literally disappears leaving the bloodied actress wearing a shredded dress in the middle of a bare, rocky landscape that could as easily be on the moon as the earth, were the unhappy young woman not firmly anchored by gravity as she relates the story of a couple of despairing old men.
The third scene is set in a floating birdcage, while the last allows the actress to move beyond the proscenium arch until she is almost in danger of tipping into the front row. In doing so, she allows the audience to get up close and see into both her eyes and mind at the end of a deeply emotional performance.
By this point, the script has explored nullity in excessive detail, leaving plenty of time for the characters and audience to consider not only eternity but the brilliance of Miss Dwan, who fully deserves the enthusiastic receptions that have become the norm whenever she brings the works of Mr Beckett on stage.
Reviewer: Philip Fisher