Nureyev: Legend & Legacy
Rudolf Nureyev Foundation
Theatre Royal Drury Lane
–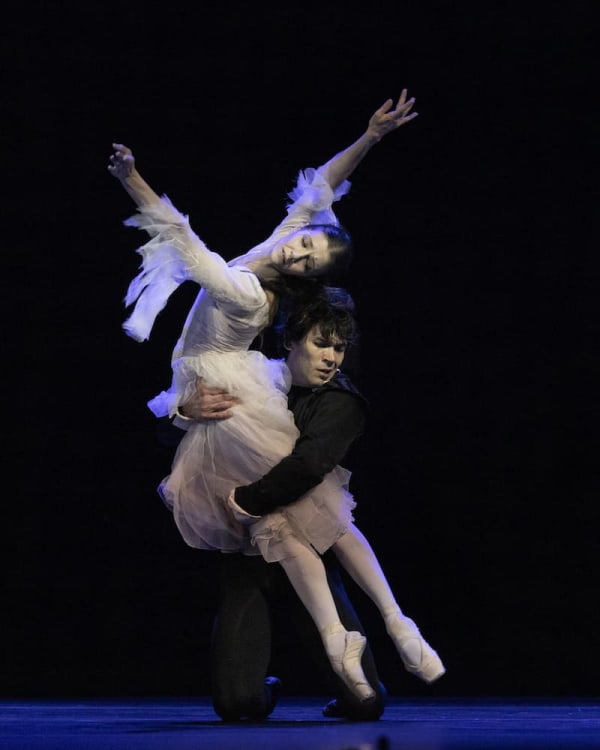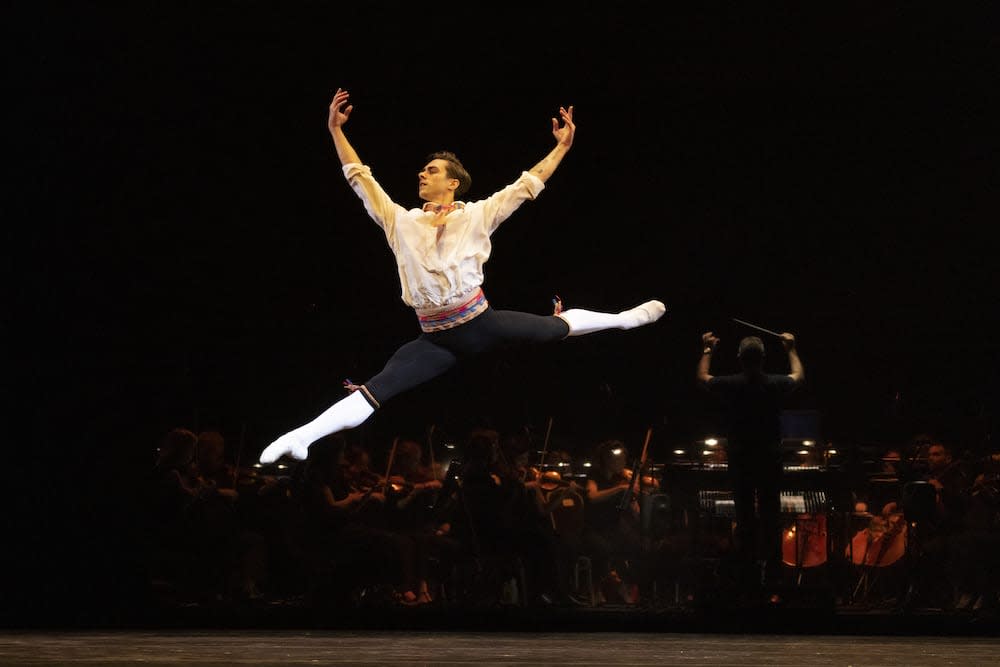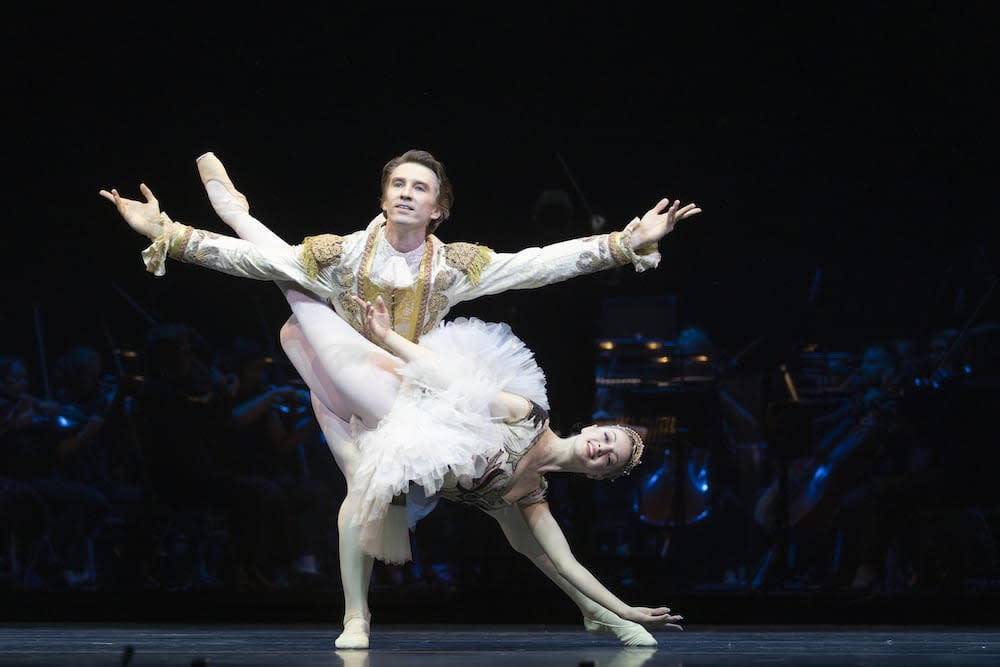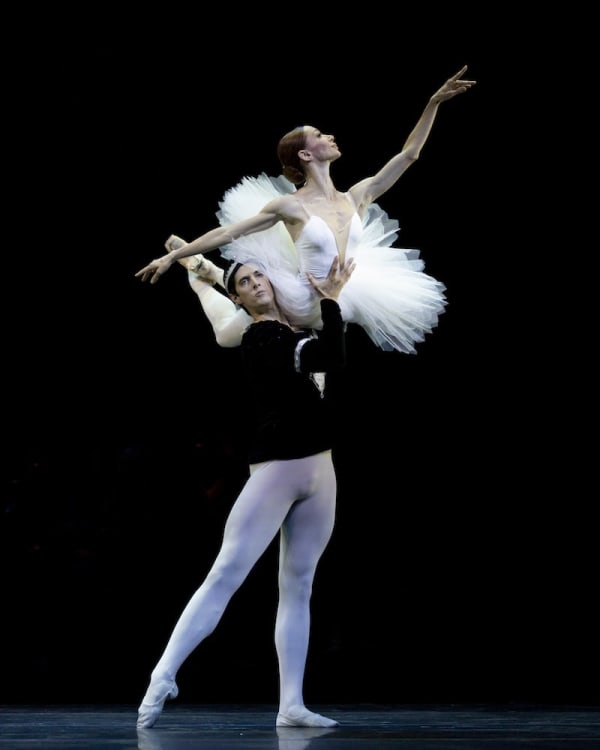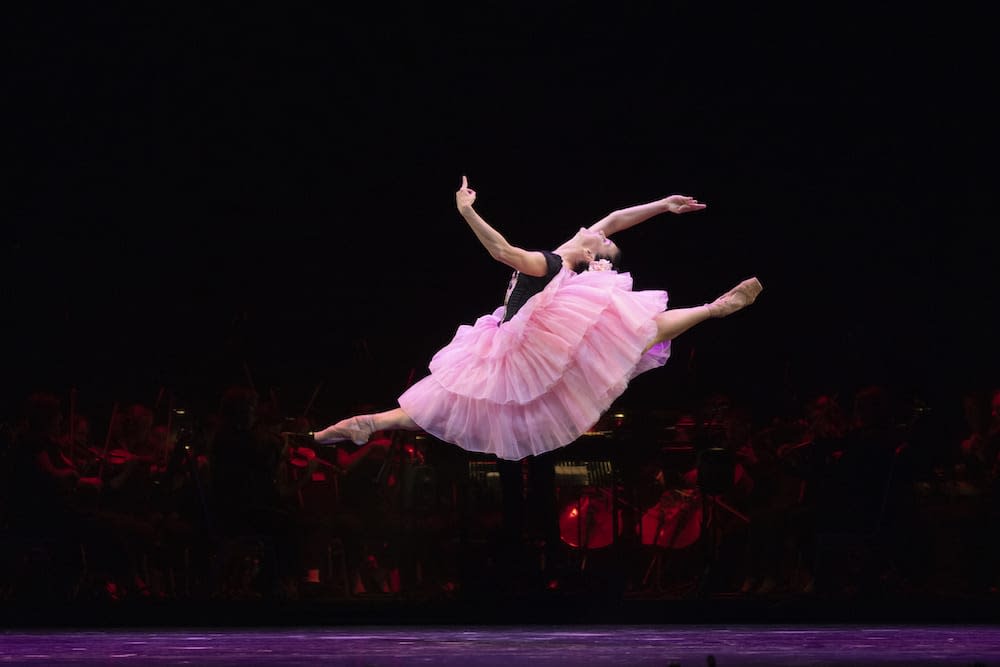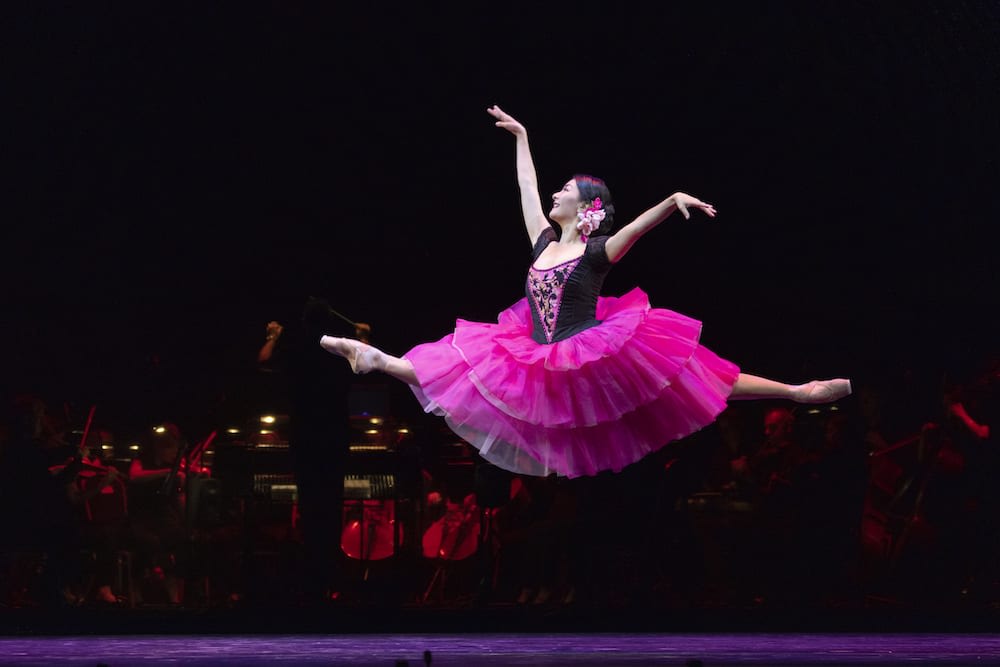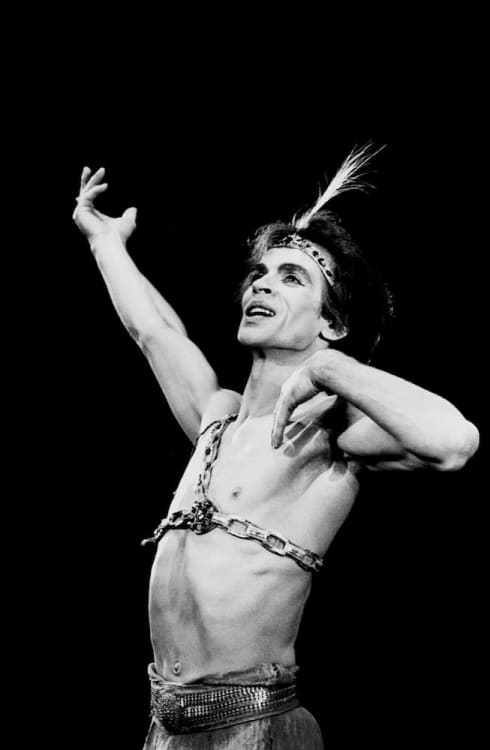 Rudolf Khametovich Nureyev (1938–1993) died far too young aged only 54, but did he lead a packed life... Eager to make up for lost time—he started his training very late—full of curiosity and Tatar fire, he embraced classical and modern dance, and could send himself up (remember The Muppet Show dance with Miss Piggy), but he was a hard task master, demanding much of himself and others. There are tales galore about his fiery temper.
Much has been written about him, many films made about him, the latest The White Crow in 2018 (inspired by Julie Kavanagh's Rudolf Nureyev: The Life), directed by Ralph Fiennes, who also played his Vaganova School and Kirov Theatre teacher Alexander Pushkin (also died too young at 62) in said film. Who better to introduce this celebration of a one of a kind personality but Fiennes, and Dame Monica Mason, former director of the Royal Ballet, who knew the man himself? Thankfully, they keep the speechifying brief. These are followed by Kim Brandstrup and Lucie Conrad's film montage of Richard Avedon's photo portraits of Nureyev in his glory days.
The scene is set: 40 musicians from the Royal Ballet Sinfonia orchestra under the baton of David Briskin, Musical Director of the National Ballet of Canada, are ready on the otherwise bare stage—they will be the only set design necessary, the backcloth, so to speak, to twenty or so dancers from top global ballet companies, whose task it is to represent various aspects of Nureyev's career and the man himself. Quite a challenge.
Curated by former Royal Ballet Principal Nehemiah Kish, the evening is supported by the Rudolf Nureyev Foundation, the value of which is explained by some of the recipients speaking on film before the beginning of the second half. Vadim Muntagirov puts it plainly that without the Foundation, his parents would not have been able to afford his training at The Royal Ballet School. And how "pushed to the limits" he is by Nureyev's regime and roles. He is not the only one fuelled by the man.
Nine pieces are presented, five before and four after the interval, mostly solos or duets except for the pas de six from Laurencia, which ends the first half. It's one he'd staged himself. Tonight it is staged by Natalia Osipova, and danced by her with five other Royal Ballet dancers (Yuhui Choe, Marianna Tsembenhoi, Benjamin Ella, Daichi Ikarashi and Cesar Corrales).
A solo (dancer Guillaume Côté) from Sleeping Beauty opens the evening and illustrates how Nureyev amplified the male dancer role to suit himself. Sleeping Beauty opens the second half, too, with Muntagirov and Natascha Mair elegant in the familiar grand pas de deux. So far so gentle, but where are the showman fireworks and volatile persona? Nureyev bathed in the attention of his audience. Obliging diffidence was not for him.
A folksy duet from Gayané follows, an Armenian tale, choreographed by Nureyev and Nina Anisimova to a lush Khachaturian score, danced by Oleg Ivenko and lovely Maia Makhateli, nails it. Presence and personality, not just hard work and dedication, and a cheeky charisma served him well. Ivenko, who played him in Fiennes's film, really gets into his show-off style, acting himself into his preening role, playing to the audience.
La Bayadere's act 3 pas de deux is delivered safely by Xander Parish and Iana Salenko, and then comes the standout piece of the first half. Francesco Gabriele Frola and Ida Praetorius are a joy and a delight in the buoyant Bournonville-inspired Flower Festival in Genzano. We have lift-off: Frola certainly gives us the daring leaps. This was one of lover Erik Bruhn's signature pieces, and for Nureyev, ever eager to absorb new styles, his first Bournonville.
The second half brings a surprise with John Neumeier's 1971 Don Juan excerpt—the third number of four, and the best of the evening. Why have I not seen it before? Nureyev danced it in 1974, and in 1975 with Margot Fonteyn at a ROH gala—ah before my time in London… It is superlative and superlatively performed by Alina Cojocaru (soft and supple, tender and ethereal) and Ukrainian Alexandr Trusch (principal with Hamburg Ballet), who inhabit their roles with deep dramatic intensity. One can almost see Nureyev. Moving, crisp, a requiem. John Neumeier has bottled the Nureyev spirit. Giselle's act two pas de deux precedes it. Francesca Hayward, partnered by William Bracewell, is as light as a wisp.
The evening finishes on a high note—the manège of leaps and spins and turns of Le Corsaire, for which Nureyev is renowned. Corrales attacks the role with glee, capturing his scorching spirit well, and Yasmine Naghdi could almost pass for Fonteyn. The audience loves it. It gets the loudest cheers of the evening.
Why at the Theatre Royal Drury Lane and not one of the other big dance houses? Because this was where Nureyev made his debut in November 1961 after his dramatic defection at Le Bourget Paris airport in June 1961.
Honouring the Foundation's work, "350 tickets for the production will be made available free of charge to ballet students, NHS workers and economically deprived ballet lovers".
And the gala "will be available to watch on www.marquee.tv on a pay-per-view basis, September 16–26. From October, Marquee TV subscribers can view the performance as part of their subscription."
Speaking about the production, Artistic Director Nehemiah Kish said: "from my earliest memories as a young dancer, I have regarded Rudolf Nureyev as synonymous with classical ballet. At Canada's National Ballet School, I was fortunate to study with a close colleague of Nureyev and our training was infused with daily reminders of the impossibly high standard of discipline and artistry that Nureyev practiced. Every step of my dance education and professional career has been shaped by those who knew Nureyev and drew inspiration from his passion and commitment to illustrate the highest achievements in dance and inspire the next generation of dancers.
In presenting this programme, I want to celebrate Rudolf Nureyev's transformative influence on dance and his legacy, expressed through the performances of today's most incredible dancers."
Reviewer: Vera Liber