Oil
Ella Hickson
Almeida Theatre
–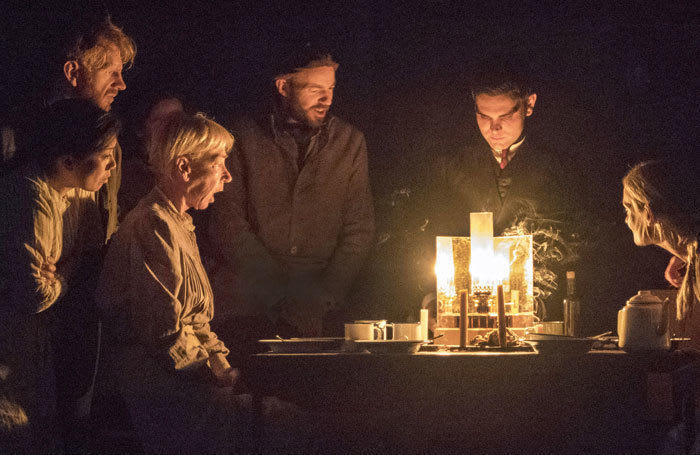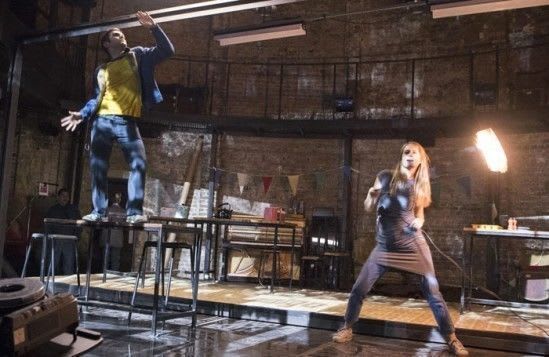 For her Almeida debut, Ella Hickson has written a seriously ambitious play, seeking to encapsulate 150 years of ecology and feminism (not to mention mother/daughter relationships) into under 2¾ hours.
Oil, which follows in the epic tradition of such works as Richard Bean's Harvest, starts out in 1889 and runs through to several decades from now, stopping off at five strategic points along the way.
It doesn't take long to identify Anne-Marie Duff's strong, independent May as a common thread through Carrie Cracknell's production. By 1908 in Teheran and more particularly 1970s London, her daughter Amy played by Yolanda Kettle has joined the doughty single parent at the centre of the action.
The duo then tussle with each other through the generations over the need for men and love, the dwindling resources of the planet (and at one point the moon). They also begin to consider the future of our society in an intelligent play that is never afraid to explore either ideas or emotions.
Carrie Cracknell and designer Vicki Mortimer allow the evening to develop in virtual darkness more redolent of the Dark Ages than Cornwall late in the reign of Queen Victoria. However this does allow an American prophet / oil salesman to create an illuminating vignette modelled on Wright of Derby's "Experiment with an Airpump".
The battle between tradition and progress (or, if you prefer, mammon), having reared its ugly head, remains in the forefront of the action throughout the rest of a largely engrossing evening.
Two decades on from the primitive Cornish farm, farmer's wife May has been transformed into a freethinker reduced to penury and theft in Persia, where Empirical hegemony offers temptation, along with the chance of a good future for young Amy.
1970 is a gas, as oil exec May, helped by Brian Ferguson's perennially weak Tom, tries to fight off Libyan nationalisers, while 15-year-old Amy discovers sex and disappointment in a single, eventful night.
After the interval, we enter a grim future as the oil and men run out simultaneously, leading to a final scene when the world (or at least Cornwall) has regressed to the powerless days of the play's opening.
Oil can seem a little schematic and is not quite perfect but it is undeniably highly thought-provoking on numerous levels. It also provides wonderful roles for Anne-Marie Duff and Yolanda Kettle as well as a challenging but rewarding evening for its audience.
Reviewer: Philip Fisher