Once a Catholic
Mary J O'Malley
Tricycle and Royal Court Liverpool
Tricycle Theatre
–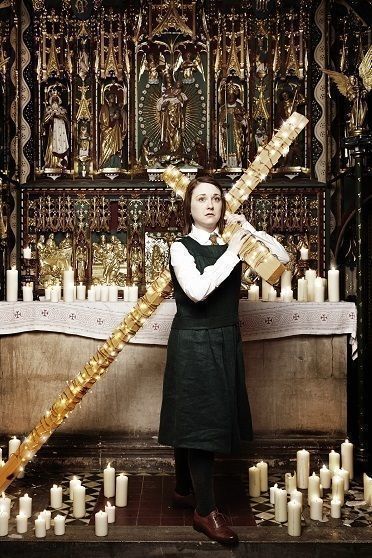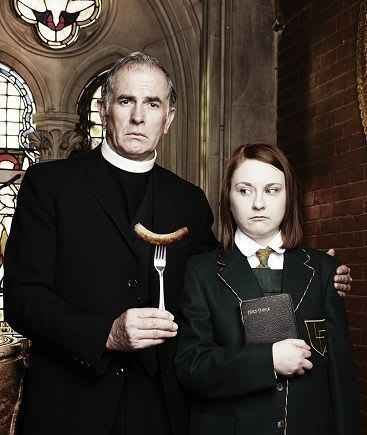 Once a Catholic, always a Catholic is the famous maxim upon which Mary J O'Malley's award-winning comedy is based.
Set just around the corner from the Tricycle in Willesden and Kilburn, this ironic homage to a Catholic childhood in north west London circa 1956 still has the ability to amuse and occasionally move viewers over 35 years after its debut at the Royal Court.
On the surface, the Anglo-Irish playwright has written a cleverly constructed sitcom that pokes fun at an overly serious religion in a manner that brings to mind the wicked humour of Martin McDonagh but also the subtler barbs of Alan Bennett in the The History Boys.
Some of the characterisation in what must surely be a semi-autobiographical work is cruelly accurate, particularly the weird and wonderful selection of educators and wearers of holy vestments, often combined in a single person.
Almost everyone is as much a character as they are a caricature with Cecilia Noble and the Ian Paisley-like Clare Cathcart playing bitter, sadistic nuns jealous of any pleasure. This pairing is then balanced by the rather salacious and always hilarious Sean Campion as catechising Father Mallarkey, at his best while dispassionately receiving a heartfelt confession, as well as Richard Bremmer playing gouty, operatic music master Mr Emmanuelli.
Amongst the 'O' level pupils at Our Lady of Fatima, every one of them a Mary like the playwright, there is also much to relish. Molly Logan plays the heavily indoctrinated Mary Mooney, an innocent innocently but effortlessly getting herself into constant trouble, all with a perfect straight face.
Most of it is actually the fault of Amy Morgan and Katherine Rose Morley as her two mischievous sisters in mortal sinning, who seemingly regard it as their mission to inculcate in her behaviour more typical of fun-loving 15-year-olds than someone who seems determined to live up to her immaculate shared name.
Calum Callaghan, who gives a nice display of character acting as duplicitous, comb-wielding rocker Derek, manages to open Mary Mooney's eyes to sins of the flesh that she couldn't even imagine, albeit in darkness. He also delivers a spectacularly offensive rant against the Irish and their religion.
While Once a Catholic may seem like little more than a light comedy, it does shine a perceptive light on certain elements of London life in the middle of the last century and also gives a good snapshot of the Catholic Church seen from a very personal perspective.
This means that Kathy Burke's well-judged and speedy revival, greatly assisted by Paul Wills's simple design, provides some food for thought in amongst a very fair ration of extremely funny jokes and situations, perfectly brought together in a Bowdlerised biology lesson.
It would be nice to imagine that a traditional, feel-good play of this type could still conquer the West End and, who knows, maybe this co-production with the Royal Court in Liverpool might be the one to try?
Reviewer: Philip Fisher