One Jewish Boy
Stephen Laughton
Scene Change Productions and Greenwich Theatre
Trafalgar Studios
–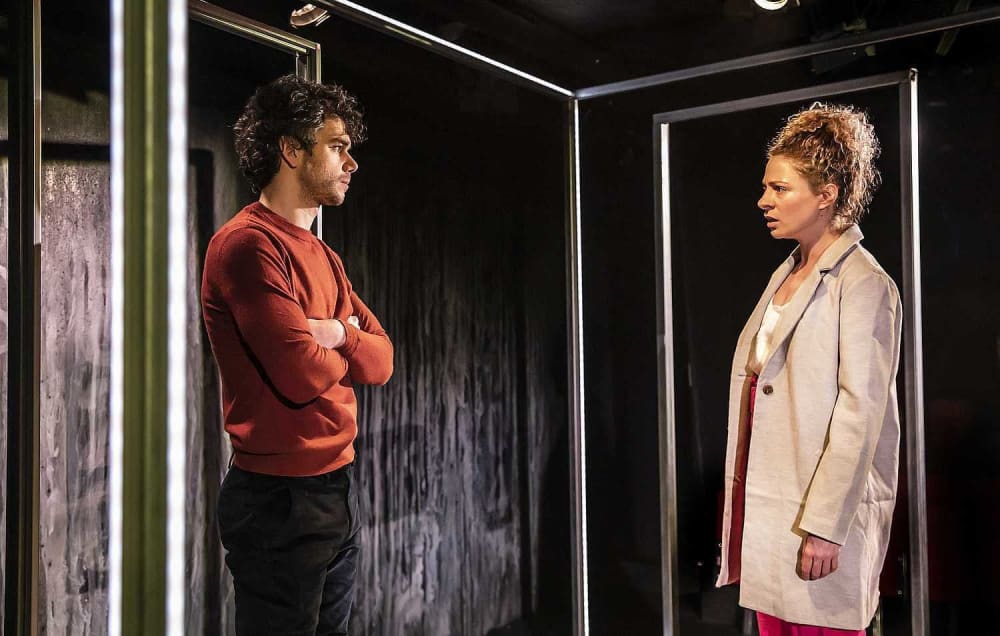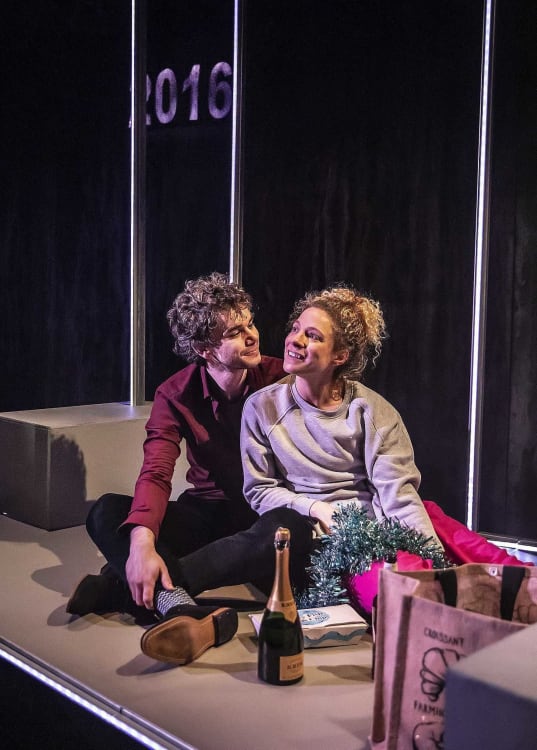 This play obviously built up a devoted following in its initial outing at the Old Red Lion, since it has now transferred into the West End's smallest theatre, a space perfectly placed to expand the lives of such small-scale productions.
One Jewish Boy is a two-hander written for the stage by someone with one of the best titles in theatre, since Stephen Laughton is the writer-in-residence in the Department of Astrophysics at the American Museum of Natural History in New York City.
Its story and presentation under the direction of Sarah Meadows have the feel of a relatively undemanding 80-minute TV pilot.
The evening pairs Robert Neumark-Jones as Jesse, a bright but remarkably irritating Jewish Cambridge graduate from Highgate now working as an academic, with Alex, a long-suffering, mixed-race PR consultant from Peckham portrayed by Asha Reid.
Rather than present a modern Romeo and Juliet tale chronologically, Laughton has cut and pasted the underlying pieces of a boy meets and eventually marries girl plot more thematically.
The initial seeds are sown in 2004 when the pair of 20-year-olds meet at a club in Ibiza and the drama then runs through a series of highs and lows to the current day.
To be more accurate, the play starts in 2020 when Alex rather brutally presents divorce papers to the husband whom she has deserted for a new life in Paris, while he in return brutally refuses to give her access to their one-year-old son, Finn.
The chronology can make the plotting rather confusing, as short scenes jump backwards and forwards in time with alacrity, rather breaking the flow and demanding great concentration.
More worryingly, while Jesse's character comes fully formed, albeit as a man who is excessively sensitive and neurotic, underwritten Alex is barely more than a foil.
This is a shame, since while we can understand how issues of anti-Semitism, culminating in a cruel assault from a far-right fanatic, have shaped and coloured the whole of Jesse's life, the script barely scratches the surface of the racial prejudice that Alex has faced and more successfully and bravely overcome.
Getting a little more technical, the plot also conveniently ignores the fact that in most north London Jewish circles, Finn would not be regarded as Jewish, given that his mother comes from outside the religion and while embracing it does not appear to have converted. The playwright has subsequently pointed out that since 2015, Britain's Reform Jews (14% of the total) have accepted this practice.
What we are left with is a love story that burgeons, blossoms and then explodes, with additional interest introduced by some Jewish schmaltz, an impassioned and plausible if occasionally almost hysterical response to British anti-Semitism and an ending that doesn't necessarily fit comfortably as a consequence of all that has gone before.
Having said all of that, the audience on press night received the play and the performances of both actors with great enthusiasm.
Reviewer: Philip Fisher