Onegin
Choreography John Cranko, music Tchaikovsky / Kurt-Heinz Stolze
The Royal Ballet
Royal Opera House
–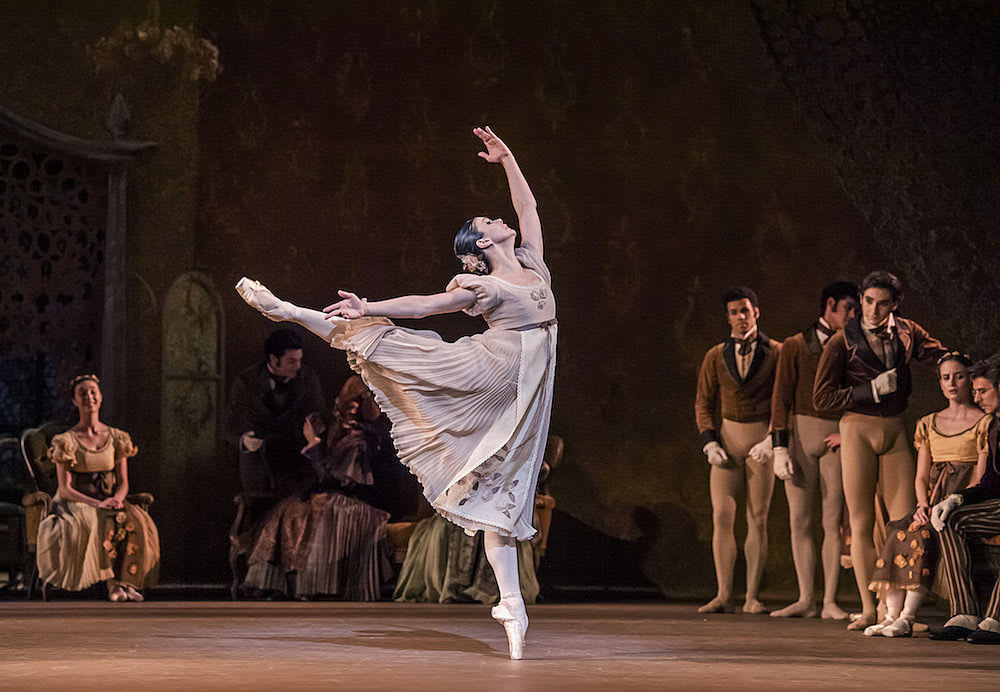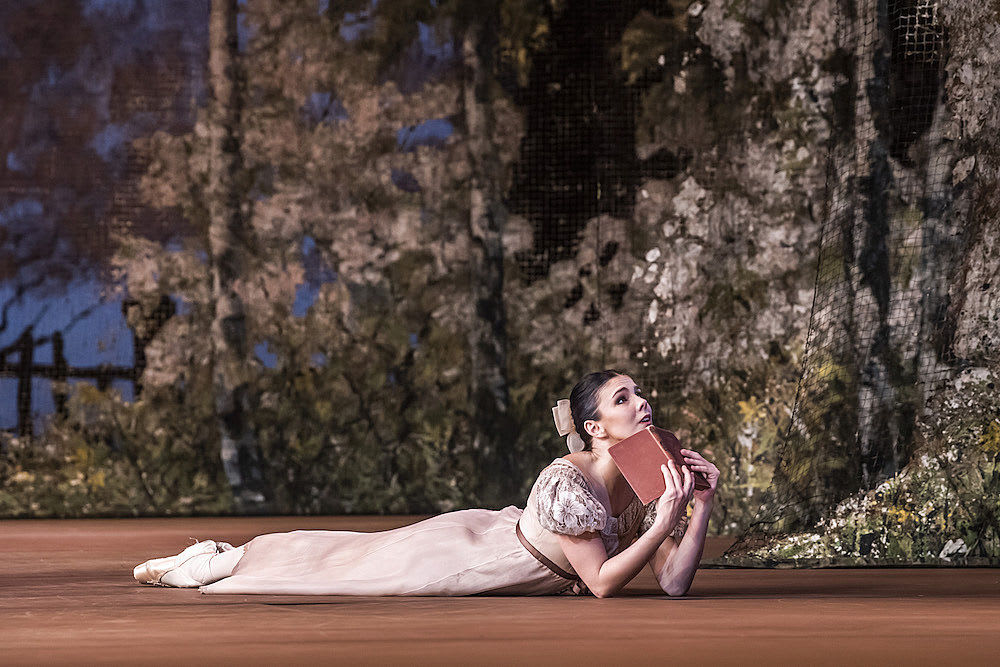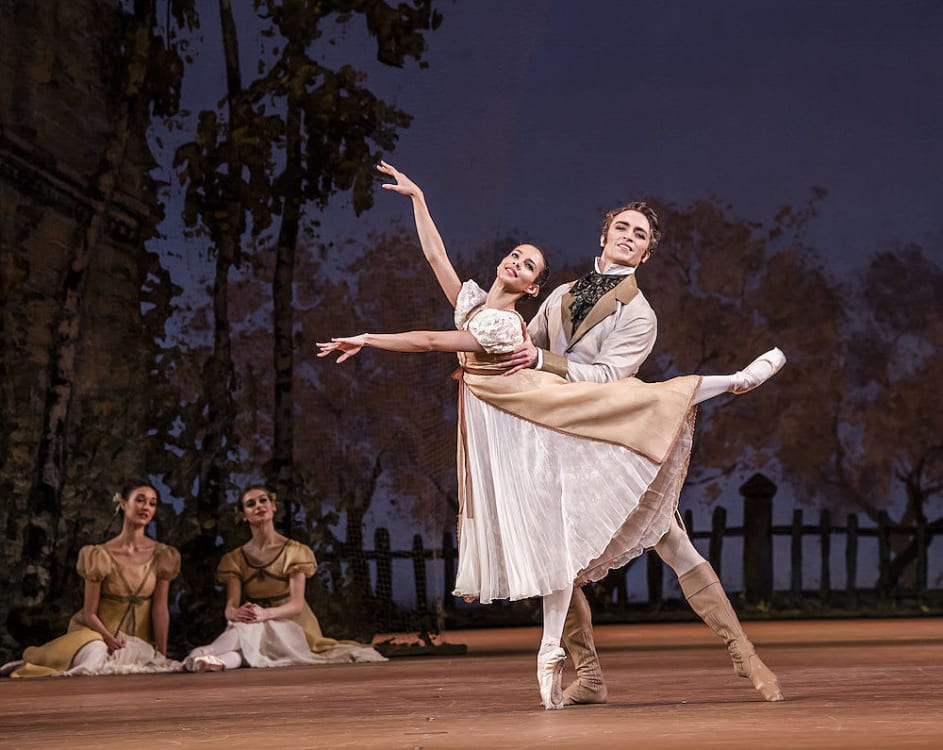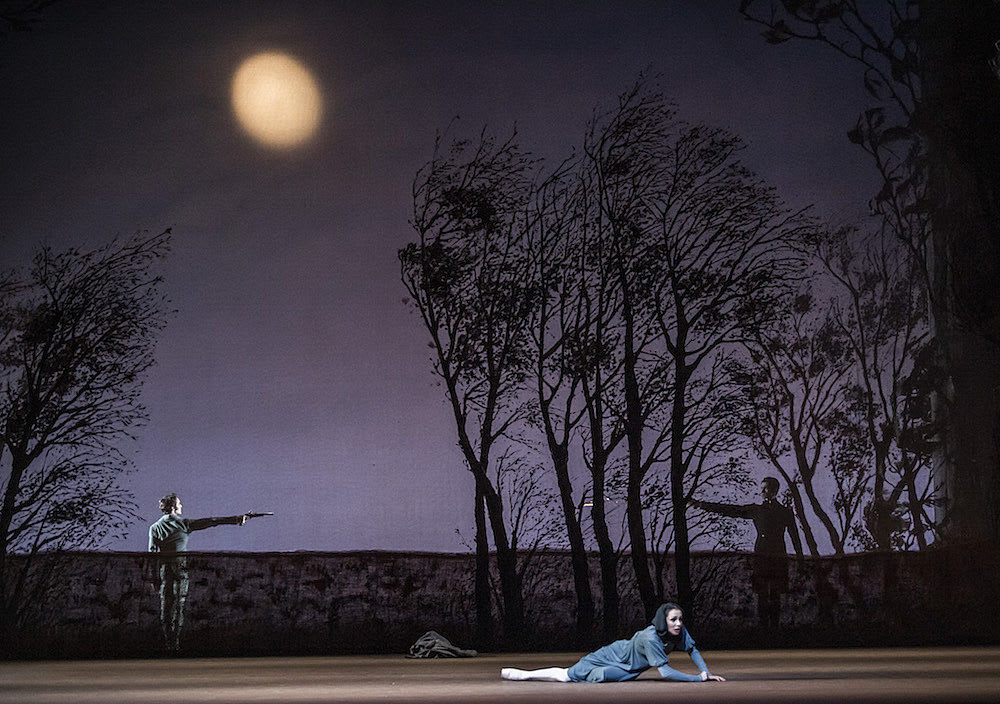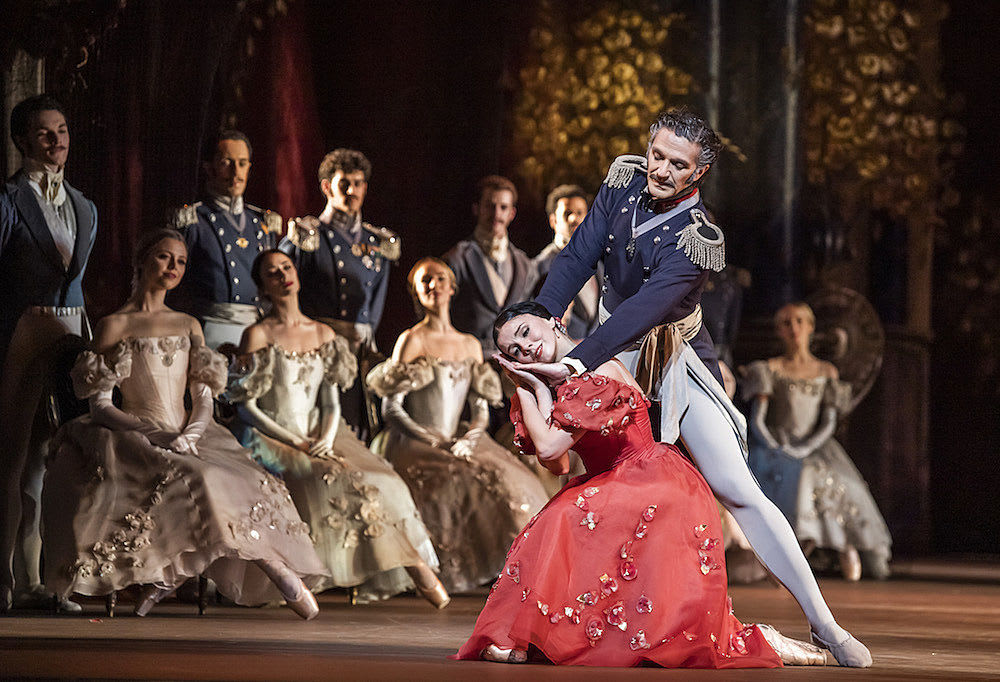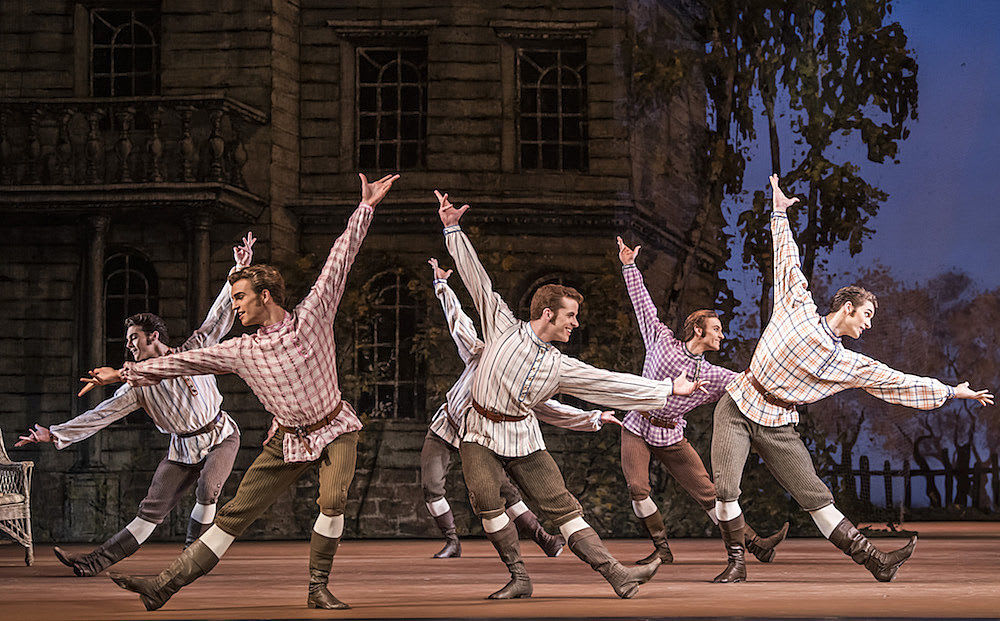 Who better to open Onegin's first night but two Russians, Natalia Osipova and Vadim Muntagirov, because in my experience, most Russians can quote copiously from Pushkin's early nineteenth century novel in verse, Eugene Onegin. Pushkin is the Russian Shakespeare. He is in their DNA.
A late cast change put paid to that: it was not to be principal Muntagirov but soloist Reece Clarke. I hear on the grapevine Muntagirov did not feel ready, and I am with him there, too gentle a nature to take on Onegin's haughty, supercilious arrogance. And possibly too young: though Onegin in the novel is only twenty-five at the beginning he has the ennui of a much older man. Clarke, tall, striking, elegant in black, too, is too young. John Cranko's first Onegin, Ray Barra, had this to say, "you have to have a certain maturity to perform as Onegin who is conceited, cold and not at all loving."
But Osipova is the real deal—the story is Tatiana's really, as is the night. Osipova lives and acts the girl in her impetuous youth and society hostess married maturity, and what a tremendous arc that role presents her. The ovation for her is richly earned. Clarke must have been very nervous, but she tenderly acknowledges his brave partnering in their curtain call. He does well to keep up with her whirlwind turns and reckless uninhibited dancing. She really throws herself into the role.
Cranko's 1965 work for Stuttgart Ballet took the story from Tchaikovsky's eponymous 1879 opera rather than the original text, yet quite rightly to my mind not the music, which is woven together by Kurt-Heinz Stolze, Kapellmeister for Stuttgart Ballet from other Tchaikovsky works, namely piano bits and pieces from The Seasons (June's Barcarolle sends the heart aflutter in the first act), Cherevichki, Francesca da Rimini, Voyevoda, a duet from his incomplete opera Romeo and Juliet and the Impromptu from Two Piano Pieces, Op. 1.
It's not a long ballet, three acts from thirty to forty minutes each, but it packs a considerable punch, personal private dramas alternating with ensemble dances. In act one, we are at the Larin's in the country, when Lensky, Tatiana's younger sister Olga's inamorato, brings his friend Onegin along. Not Onegin's usual milieu, these country bumpkin minor aristocracy—and he shows it—but he has nothing better to do, so he dallies with them and "for want of anything better to do destroys a beautiful creature" (Chekhov apt). Destroys several lives.
In his boredom he dances with Olga at Tatiana's birthday party simply to provoke his jealous friend Lensky. Shallow Olga plays along, with tragic consequences. Lensky challenges Onegin to a duel and the pompous fool kills Lensky. Tatiana and Onegin are both under the influence of Romantic fiction in their own ways, Onegin Byronic and Tatiana in love with love.
Does she believe in silly prophetic folk games of seeing one's love in the mirror, which the young girls play? Olga sees Lensky as he comes up behind her, and Tatiana, though not really interested, her nose in a book, happens to see Onegin in it. And the die is cast.
In the privacy of her bedroom, she writes him a love letter and conjures him up in her dreams—he steps out of her full-length mirror like a demon from another world. Their pas de deux, a young girl's wish come true, impassioned and vivid. But reality steps in—he returns her letter. She refuses it. He tears it up.
This is replicated in reverse when he returns years later from his travels abroad—to live down the duel (such were the aristocratic mores)—he finds himself at a grand ball in St Petersburg, where a married Tatiana (to an older man, a distant relative, the kindly Prince Gremin) plays hostess. And he is struck by what he threw away so casually.
He writes her a love letter, which she tears up in front of him. He prostrates himself at her feet, implores with his body, but she remains true to her vows—at a great cost. Osipova's emotions are etched on her face, in her body, in Cranko's choreography. And the audience is with her all the way. The shouts, the like I've never heard in the house, you'd think you were at a football game, are incredible. It seems Osipova has a fan club.
She is made for the role, as was Alina Cojocaru, the only other Tatiana I've seen (twice). I'd like to see another cast, Marianela Nuñez or Yasmine Naghdi for instance. In fact I wish I could see them all. But apart from Osipova, the one who impresses me most tonight is Matthew Ball as Lensky. Truly on brilliant form, better than his Romeo, he is perfect. I am deeply moved by his heartfelt solo.
Francesca Hayward makes a good flibbertigibbet Olga, and Gary Avis gives nuance to the smaller role of Prince Gremin. Clarke could learn from him. The company perform the country and grand ball dances with élan. Jürgen Rose's designs are lovely.
Apparently, and sensibly, the late Clive James learnt Russian specially to read Pushkin in the original, as the novel does not translate too well into English (one misses its music). Nabokov managed only a prose translation.
If any of you are interested in reading a good translation of the book, I can recommend Stanley Mitchell's, decades in the making. Otherwise go and see this condensed, intense version, you won't be sorry.
Life imitated art: Pushkin died in a duel ages only 37, as did his younger contemporary poet Lermontov aged only 26. What is it with these poets… but what poems… Cranko has captured Eugene Onegin's essence well.
Reviewer: Vera Liber