Our Country's Good
Timberlake Wertenbaker, based on The Playmaker by Thomas Keneally
Out of Joint and the Octagon Theatre Bolton
St James Theatre, London
–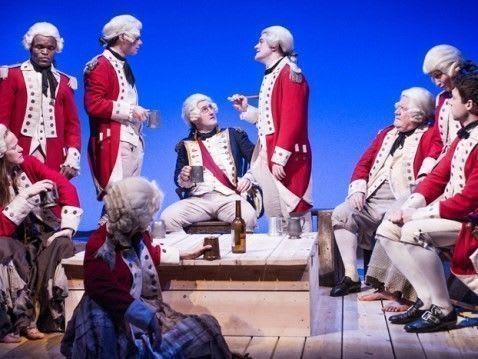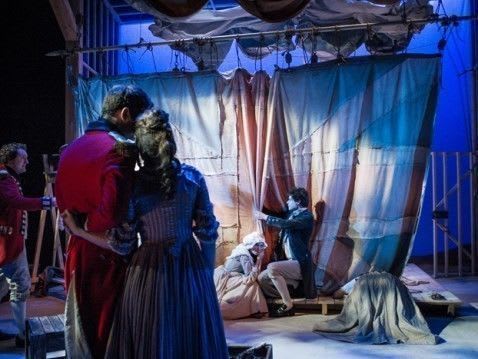 In every sense, Our Country's Good is a real affirmation of the power of theatre. Timberlake Wertenbaker wrote a play with a play within that has more layers than seem possible to explore in only 2½ hours.
This 25th anniversary production really benefits from the input of original director, Out of Joint's Max Stafford Clark, who must know every nuance of the text as well as anybody.
The drama, which is based on a novel by Australian Booker Prize laureate Thomas Keneally, is set in what will eventually become the great city of Sydney during 1788 when it is still a harsh prison colony.
The inhabitants split into two main categories, prisoners and their military guards, though if you took away the uniforms, it would often be hard to tell the difference.
Humanity is offered by the colony's first Governor Arthur Philip, commemorated to this day by Sydney's finest viewing point.
Against strong opposition, he suggests that his charges might be improved and possibly even redeemed by rehearsing and performing a play, George Farquhar's The Recruiting Officer. This creates rifts among his fellow officers with the sadistic Ross biliously protesting, while Dominic Thorburn's callow Ralph Clark sees a career opportunity in directing a cast of mixed ability and enthusiasm.
What becomes clear early on in a series of short episodes is that the metatheatrical device speaks volumes about far more than merely playing at theatricals.
The experiences of the acting convicts mirror their real lives both at home where they could be transported across the globe for petty theft and in the new country where life is cheap, floggings frequent and feminine virtue abused and cheapened.
The aboriginals fare even worse than their visitors, since they are in danger of dying out completely as a result of imported disease.

Timberlake Wertenbaker expertly balances humour and tragedy in a truly gripping evening that never lets up the tension and builds to a rousing and hopeful denouement. Before the end, she has subtly made many salient points about issues of race, class and gender, while entertaining her audience throughout.
The ten-strong ensemble, almost all taking multiple roles is universally strong and it seems almost invidious to shine the spotlight on some rather than others.
However, John Hollingworth is particularly compelling both as Governor Philip and convict John Wisehammer who sounds as if he has swallowed a dictionary (or at least Johnson from A-L). From the female contingent, Kathryn O'Reilly shows quiet dignity and inner strength in adversity playing Liz Morden.
Our Country's Good is a genuine modern classic and this atmospheric production is a prize that should not be missed.
Reviewer: Philip Fisher