Our Town
Thornton Wilder
Almeida Theatre
–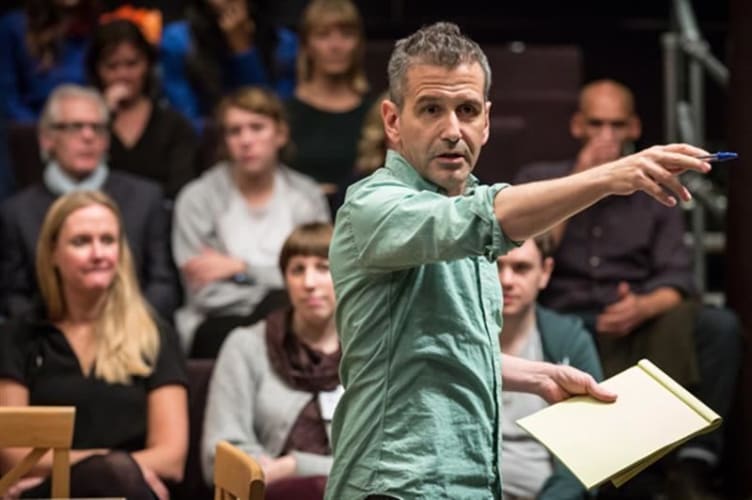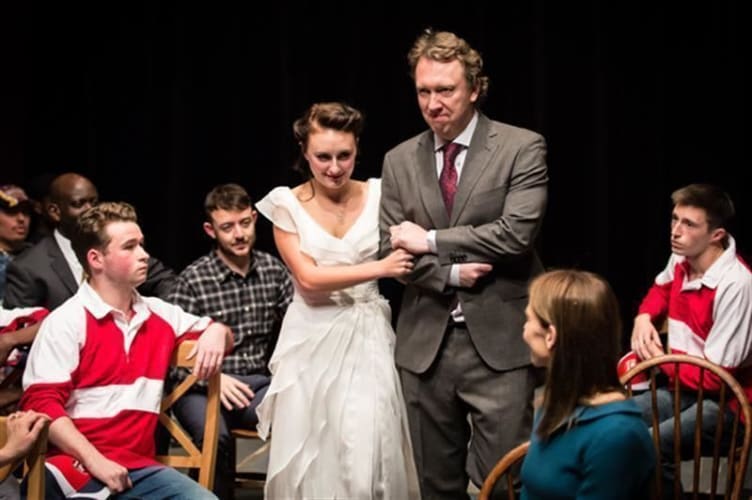 This glorious import from Barrow Street Theatre in New York deserves to be and will be one of the hits of the season.
In simple terms, Thornton Wilder's iconic play depicts the whole of life, viewed from the perspective of a small town in New Hampshire starting in 1901 and ending a dozen years later at a time when the inhabitants remain ignorant of the upheavals that would change the face of the world forever following the assassination of the Archduke Franz Ferdinand.
The staging by David Cromer, who as he did in New York also plays the central figure of the Stage Manager, keeps things very simple.
For the London production, with the exception of Cromer (and a brief scene at the end), the accents but not setting have been transferred to a wide span of the United Kingdom, which can be a little disconcerting at the start and when Americanisms are vocalised in unexpected fashion.
The theatre is set up in a thrust with little space for the performers who necessarily also play in and around the audience, thus drawing them in.
The props are kept to a minimum, allowing the actors to show their mimetic skills, which they do with gusto.
The three acts broadly cover Daily Life, Love and Marriage and that inevitable unnamed closure, death, though with an uplifting twist in the tail.
Early on, there is much scene-setting exposition from our narrator, which is consolidated by appearances from a couple of guest speakers putting Grover's Corners (population 2,642) into historical and geographical context.
In reality, it is the people that we are there to meet. The central characters are drawn from two neighbouring nuclear families, The Gibbs planners headed by Rhashan Stone as Dr George while the Webbs are led by the town's newspaperman played by Richard Lumsden.
In support are a pair of tireless, practical wives portrayed with convincing authenticity by Anna Francolini and Kate Dickie.
In act I, we are also introduced to their children and discover that teenagers David Walmsley's George Gibbs, an intellectually challenged sports star, and Laura Elsworthy in the role of Emily Webb, a top swot, are already becoming enamoured.
It isn't giving too much away to say that act II moves us on three years to their wedding, broken for a touching but funny flashback to what can hardly be called a seduction between the youngsters.
The last act of only around 15 minutes is devastating. It changes the whole tone of the evening—twice—and will leave inevitably viewers in deeply philosophical mood.
All is delivered with heart, soul and gentle wit by characters who dress in casual clothes of today but embody timeless feelings.
Rupert Goold is to be congratulated for having the courage and vision to bring a prototypical American play with a cast of 23 to the Almeida. Pleasingly, this charming production more than justifies his sense of adventure.
Reviewer: Philip Fisher