Pantoland at the Palladium
Devised for the London Palladium by Michael Harrison with Julian Clary, Paul Zerdin and Gary Wilmot with original songs by Gary Hind
Crossroads Pantomimes
London Palladium
–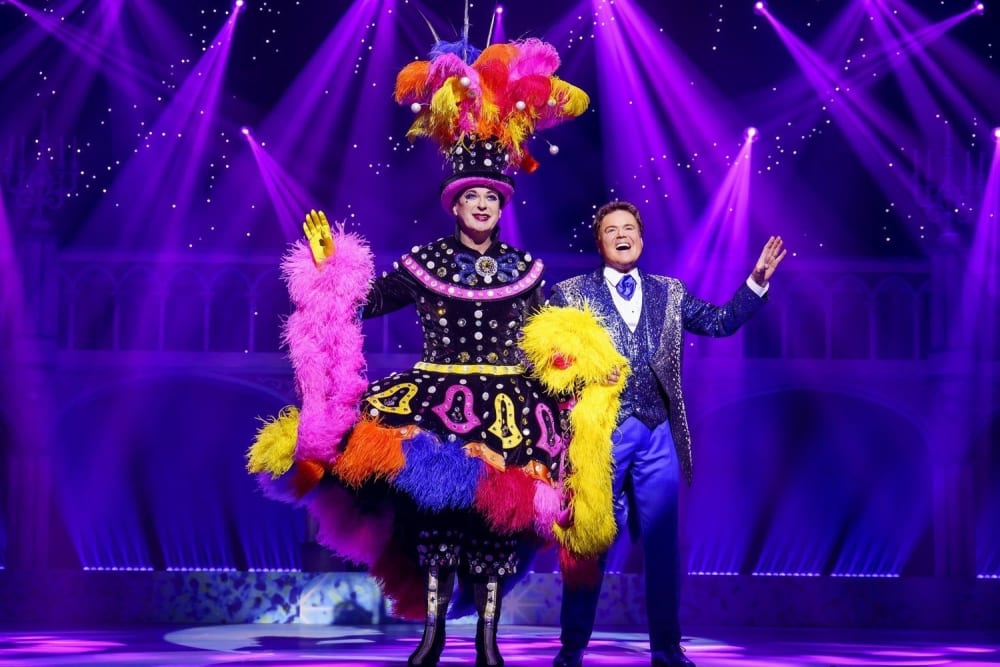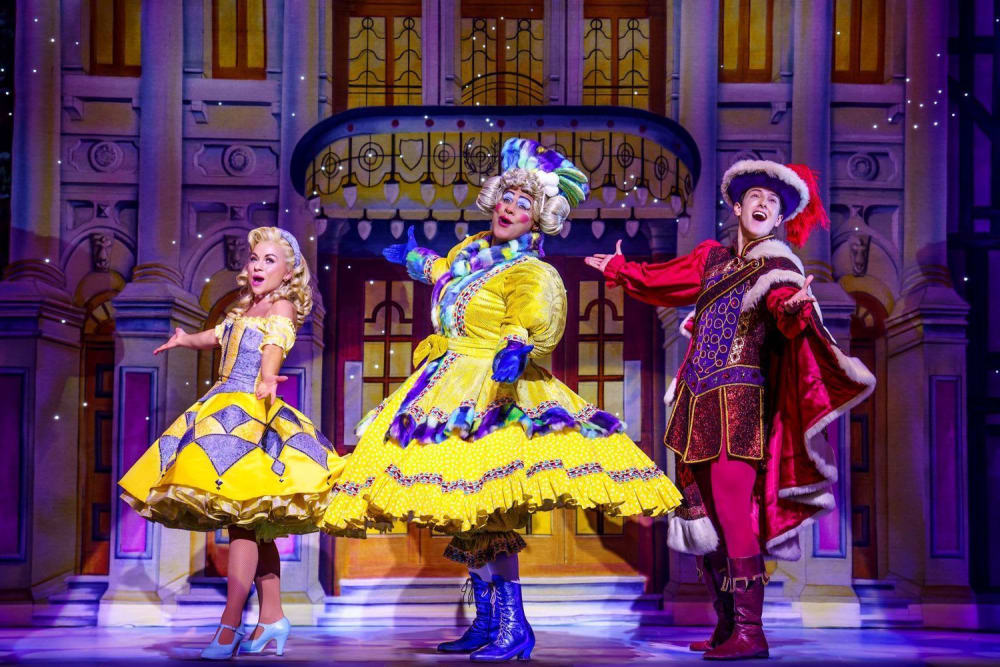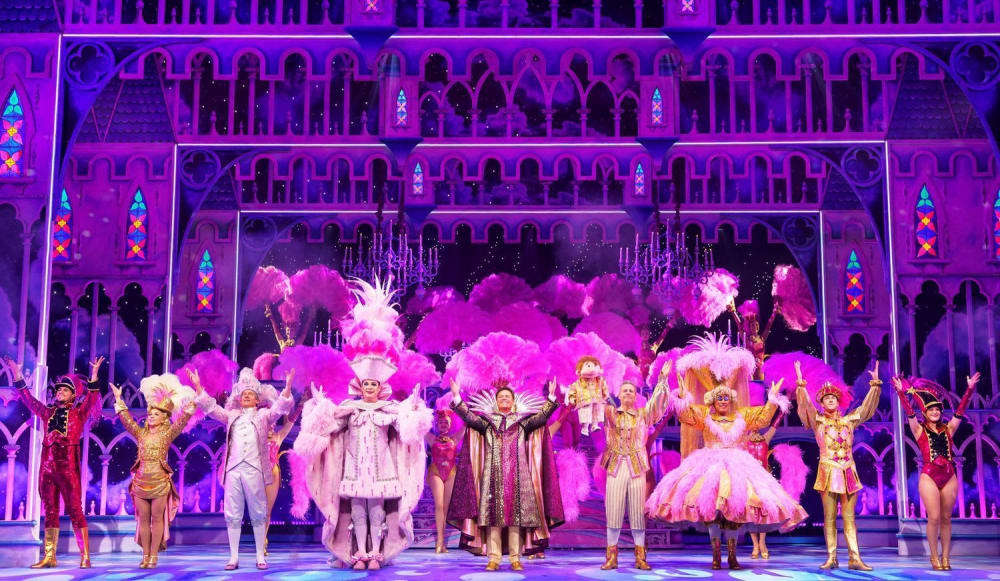 When pantomime returned to the London Palladium in 2016 after an absence of almost thirty years, a new chapter in the genre's history was written. Since then Cinderella, Dick Whittington, Snow White and Goldilocks have graced the stage, with this year's offering Pantoland at the Palladium the second iteration of a show born out of lockdown.
Posters from pantos past adorn the Palladium's proscenium from 1973's Jack and the Beanstalk starring Frankie Howerd and Dora Bryan to 1987's Babes in the Wood with Barbara Windsor and John Inman. From Norman Wisdom to Tommy Steele and Julie Andrews to Cilla Black, the show is literally framed by its illustrious heritage. 2021 adds a new name to the pantomime pedigree, and one that made his UK première almost 50 years ago on the Palladium stage: Donny Osmond.
As the Wizard of Pantomime, Osmond functions as the Master of Ceremonies, conjuring up his fellow stars and sharing his award-winning voice that has sold over 100 million albums worldwide. Pantoland at the Palladium, as Julian Clary explains, has no plot. It's a celebration of pantomime complete with stock characters, set pieces and familiar faces from the past five years.
Clary shares the stage with fellow Palladium panto performers Gary Wilmot, Paul Zerdin and Nigel Havers who, together again, are back to play and indeed play they do. A Panto Royal Variety Show complete with the biggest names and brightest stars, Pantoland at the Palladium selects the best bits from the genre's return home and offers up a scrapbook of sequences including the "Twelve Days of Christmas", Wilmot's London Underground patter song, Zerdin and Sam's familiar ventriloquism, Havers in a sequence of comedy costumes and Clary's crowd-pleasing innuendo.
Recycling at its finest, the continuation of comedy sequence and song after comedy sequence and song does feel a little like gorging on all your advent calendar chocolates at once rather than waiting for the next day, or season in this case. Whilst Clary quips at a lack of plot, there is a slight whiff of one in him being the only cast member not to have met Osmond and forever anticipating his much sought moment.
This almost-narrative crescendos with Osmond's medley of hits in the second act that has the audience up on their feet and screaming in admiration. When Clary finally crosses paths with Osmond, the two engage in a rendition of "Any Dream Will Do", proving fantasies can become reality and, in a manner of ways, that for panto, there's no place like home at the London Palladium with Clary having just met the Wizard.
In amongst the "Now That's What I Call Panto" style playlist, the show also bears witness to injections of material never-before-seen upon the Palladium panto stage including a soaring, spinning magic carpet thanks to the mastery of The Twins FX and mesmerising human Catherine wheels courtesy of Spark Fire Dance. In addition, Pantoland sees the rebirth of the Tiller Girls, albeit a fresh new troupe, whose precision kick-line heritage dates back to 1889.
In fact, without the Tiller Girls, there would be very little female presence in the show. Last year's iteration starred Beverley Knight and Elaine Paige alongside Sophie Isaac's Principal Girl. Together with Principal Boy Jac Yarrow, Isaac demonstrates the finest in musical theatre talent, so it is a shame that both are underused, and that, as the only female Principal cast member, she becomes the butt of many a joke. At the Home of Pantomime, the Palladium's cast should be more balanced and diverse, setting the standard for pantomimes across the land.
Producers must be risk averse in the current climate, but when other venues have been able to serve up something entirely fresh, let's hope 2022's Palladium pantomime sees a return to form rather than simply re-playing the past.
Reviewer: Simon Sladen