Peer Gynt
Henrik Ibsen, adapted by Irina Brook
Théâtre National de Nice
Barbican Theatre
–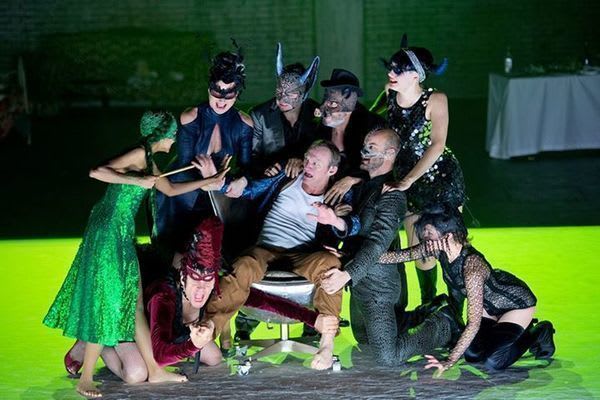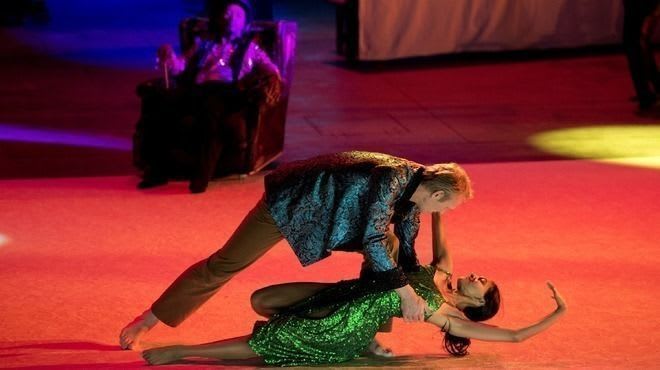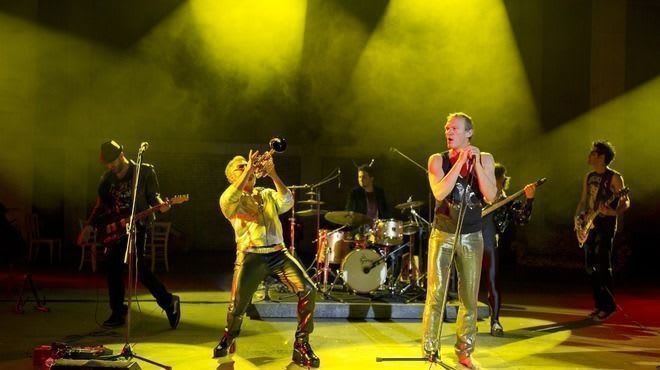 Following the first production in the Barbican's International Ibsen season, Thomas Ostermeier's thrilling modern version of An Enemy of the People, was always going to require something special.
France's contribution to the party comes from Irina Brook working with the Théâtre National de Nice in English delivered by a multinational cast sporting a weird and wonderful array of accents.
This version, adapted by the director, of the Norwegian playwright's portrait of a semi-mythic man is modern. As well as updating and adapting the text, the evening is enhanced by input from two icons, Sam Shepard providing poems and Iggy Pop songs in a presentation where music and images are often the mainstay as Ibsen takes a back seat.
Noëlle Ginefri's setting opens out the stage but uses it as a largely unadorned rehearsal space dominated by Ingvar Eggert Sigurdsson playing the eponymous anti-hero.
For not far short of three hours, the audience is asked to follow the gadabout's picaresque journey through the far reaches of a mind that is generally fuelled by fantasy.
His way is littered with victims, mostly female and starting with a loyal, loving mother who can forgive Peer almost anything and is seemingly the only person with faith in the lad.
He breaks marriages, takes honour from girls and loses his mind on drunken sprees. The highlight is party time in the land of the trolls during which he enters into a Faustian pact that can pass viewers by amidst the mayhem taking place on stage.
The oddest scenes are those immediately after the interval when, for reasons that are not obvious, we are informed that, following the death of his mother, Peer had transformed himself into PG, a rock megastar with an intoxicant-fuelled ego.
Throughout the play, Peer Gynt is involved in a life-long search for identity that only finds a conclusion in the closing moments.
By then, some of the chickens have come home to roost as an eccentrically-dressed button moulder makes an appearance to bring proceedings to an end that offers redemption thanks to the presence of Shantala Shivalingappa's tiny, sylphlike Solveig, the love of Peer's life did he but know it.
This radical adaptation sometimes lacks clarity as to whether its purpose is to present Ibsen's play, create a feast of sound and vision or merely allow the director to indulge herself around the original framework.
In the end, it falls somewhere in the middle, which feels like a compromise rather than the avant garde spectacular that must have been the original intention.
Reviewer: Philip Fisher