Peter and Alice
John Logan
Michael Grandage Company
Noël Coward Theatre
–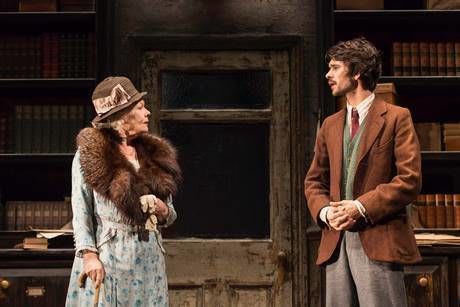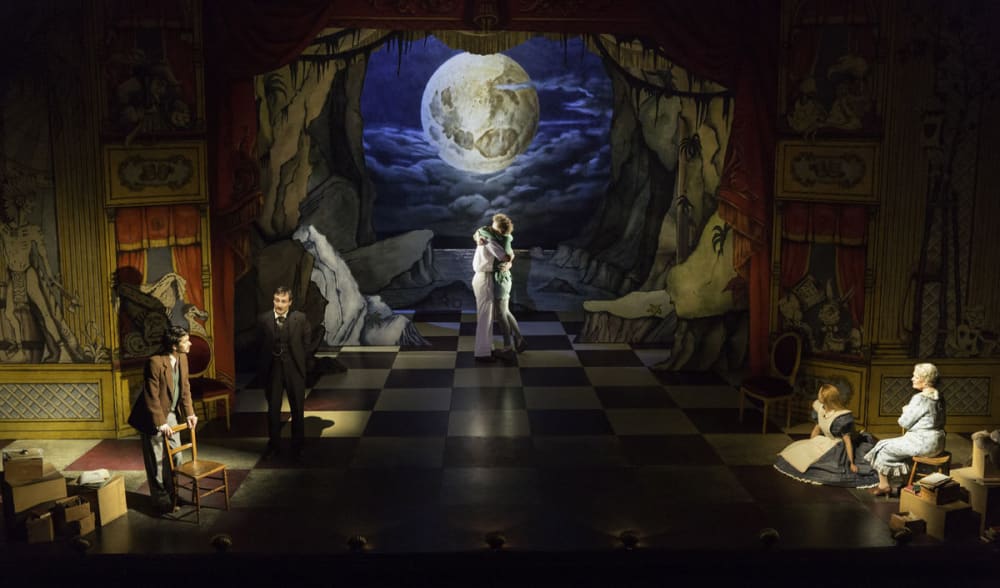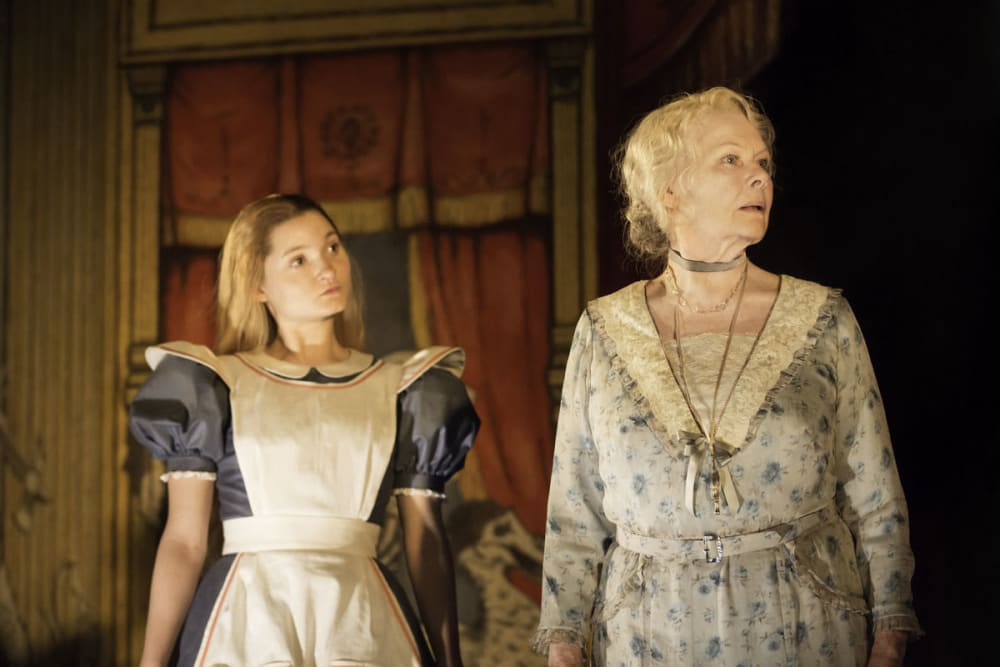 Peter and Alice is an awfully small adventure. Where Privates on Parade the first play in the inaugural season of the Michael Grandage Season was a broad, brash comedy, the second is a quiet meditation on children's literature and its sources.
That might be no surprise to theatre lovers since it was penned by John Logan, who scored a major Donmar and Broadway hit with Red a play about Mark Rothko and abstract art.
The opening scene in a dusty, book-lined store room starts with an air of mystery as Peter Davies a publisher meets the octogenarian Mrs Hargreaves. It doesn't take long to discover that the sensitive pair, played by screen favourites (and fine stage actors) Dame Judi Dench and Ben Whishaw, must have some hidden connection.
This is something literally extraordinary as we discover that the lady's maiden name was Liddell (or possibly In-Wonderland?) and her companion's full version is Llewellyn Davies (or Pan?).
The seemingly well-adjusted adults are anything but, as the following 90 minutes reveal, with the assistance of additional pairings from each of their pasts.
In front of pertinent attractive stage flats, designed by Christopher Oram, the biographies of two quasi-fictional individuals are gently played out amidst more tears and sadness than will have seemed possible to lovers of whimsical fantasy.
The background to their literary immortalities features on one side Nicholas Farrell as the Rev Charles Dodgson aka Lewis Carroll and, on the other, the equally creepy James Barrie, played by Derek Riddell.
You can't help but feel that each would have been branded a paedophile had they lived in a later era but "unworldly" was about as far as the Victorians would have stretched. Strangely, while the Reverend was banished from the Liddell household after taking 10-year-old Alice into his darkroom, JMB became tetchy guardian to the lost boys, following the tragically early deaths of both of their parents.
The stories are then elaborated by the fictional juveniles, portrayed by Olly Alexander and Ruby Bentall. They try to inject life into the oldies and, at the same time, show that while childhood had its attractions, for the protagonists, when it ended, everything went downhill fast, not helped by a War to end all Wars that didn't.
Peter and Alice does raise some intriguing questions and in particular whether the children were irreparably damaged by their champions and brief moments in the limelight that lasted forever or it was their need which attracted them to the vulpine writers in the first place?
Dame Judi gets the majority of the laughs in a characteristic role, while both she and Ben Whishaw convey the disappointment of those whose lives have peaked long before puberty, like one hit wonder, teen pop stars.
Judging by the enthusiasm at the curtain call, a large proportion of theatregoers will have picked this play to see the iconic stars, both of whom play their parts more than capably, rather than learning about two childhood role models from long ago.
That will guarantee ticket sales but may mean that a typical audience filled with James Bond freaks attracted by the stars and script writer of Skyfall could find Peter and Alice rather mystifying.
Reviewer: Philip Fisher