Peter Gynt
David Hare, After Henrik Ibsen
National Theatre and the Edinburgh International Festival
Olivier Theatre (National Theatre)
–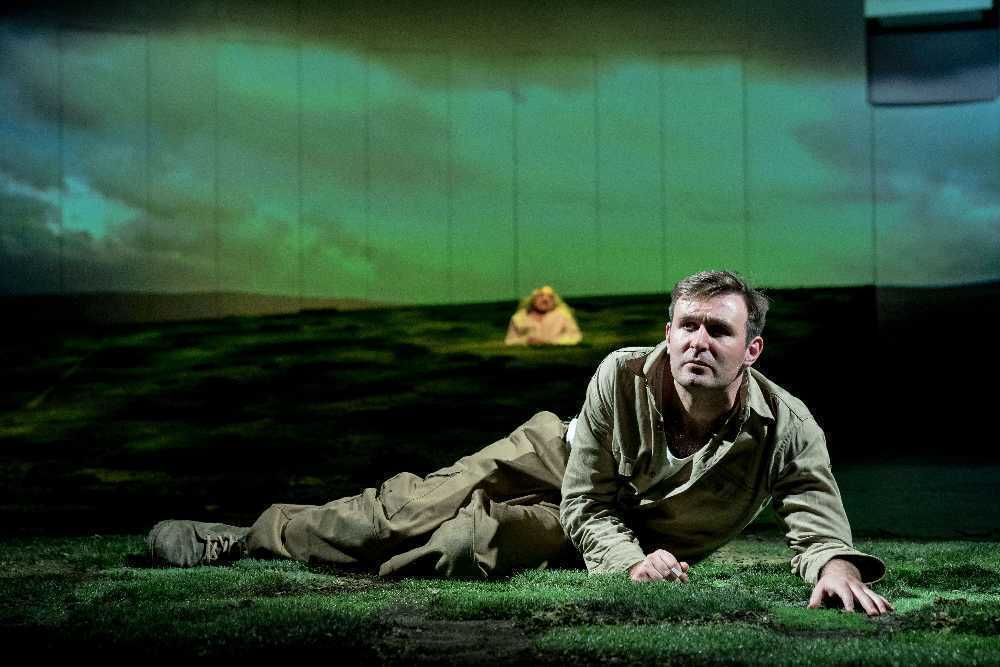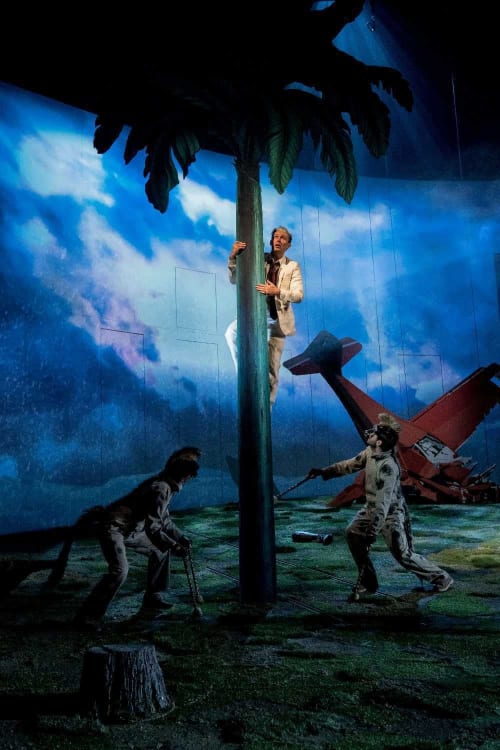 Henrik Ibsen's Peer Gynt is a long, rambling play that was originally written in 1867 to be read rather than performed. The piece is generally problematic and frequently dull, which presents its own challenges to those wishing to create adaptations.
Rather than strictly adapting the text, Sir David Hare has chosen to create his own play, which strongly follows the plot of the original but relocates the drama to Scotland today.
The new location is fitting for a co-production between the National Theatre and the Edinburgh International Festival, where it takes a break from the London run at the Festival Theatre during the first 10 days of August.
This new interpretation is anything but dull, although it still runs to just over 3¼ hours. Jonathan Kent's production is built around the prodigious talents of Scottish actor James McArdle playing Peter (not Peer) Gynt, who seduces the audience within the first few minutes of his performance as a serial fantasist who generally seems to believe his own hype.
In the opening scenes, Peter jousts with Ann Louise Ross in the role of his hapless mother, a woman who graciously accepts at least part of the blame for her son's eccentric behaviour.
Delighting in telling heroic tales that would these days be categorised as "fake news", wannabe war hero Peter borrows liberally from his favourite action movies.
While he prefers words to real actions, the long opening part hits a peak when our antihero kidnaps and abuses Caroline Deyga as Ingrid on her marriage day.
The mixture of contemporary realism and fantasy doesn't always feel natural, although the scene in which Peter enters the Hall of Jonathan Coy's Mountain King (evoking one of the highlights of Grieg's original incidental music for the play) communing with the King's daughter, Tamsin Carroll as Anitra, is one of many dreams that are effectively realised on stage, Richard Hudson's fluid design concept rarely getting in the way of the action.
From Dunoon, the likeable but disliked Scotsman becomes super-rich in Florida, before penury hits hard in Africa and Saudi Arabia as part of a topsy-turvy world tour.
The visual part of the evening peaks with a dramatic shipwreck that utilises traditional scenery as well as a startling video design from Dick Straker that could literally leave some viewers feeling seasick.
While the first half of the play frequently provides rollicking entertainment, as Peter strides obliviously through the offence that he causes with his fantasising, the evening becomes more contemplative and intellectually challenging as the older folk pass on.
Now, Peter Gynt finds himself advancing into old age, finally becoming wiser as he begins to understand that his personal philosophy was mistaken. Viewers will be pleased to see how even the most careless of wastrels can achieve maturity when he looks back on the chaos that has characterised an eventful life.
Given that this is Sir David Hare, the script contains a series of interjections providing social and political commentary, suggesting that the writer continues to have strong opinions about society today, not to mention a selection of leaders of political parties past, present and even future on both sides of the Atlantic.
James McArdle is absolutely outstanding in a performance that could well lead to awards come the end of the year, while this new version is almost certainly the most enjoyable not quite Peer Gynt in recent memory.
Reviewer: Philip Fisher