Pig Farm
Greg Kotis
Dead Posh Productions
St James Theatre
–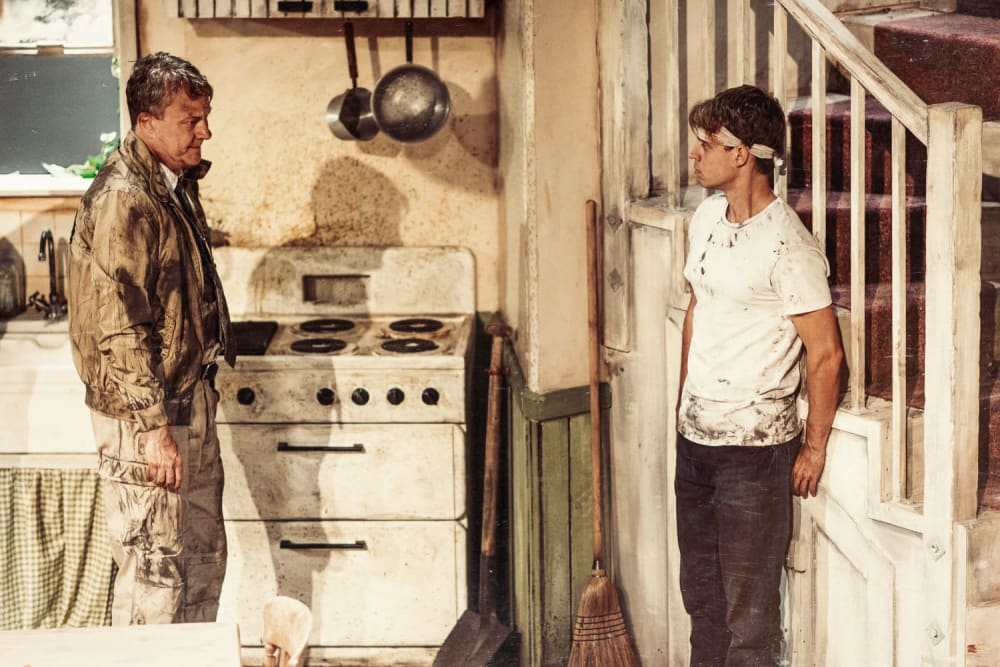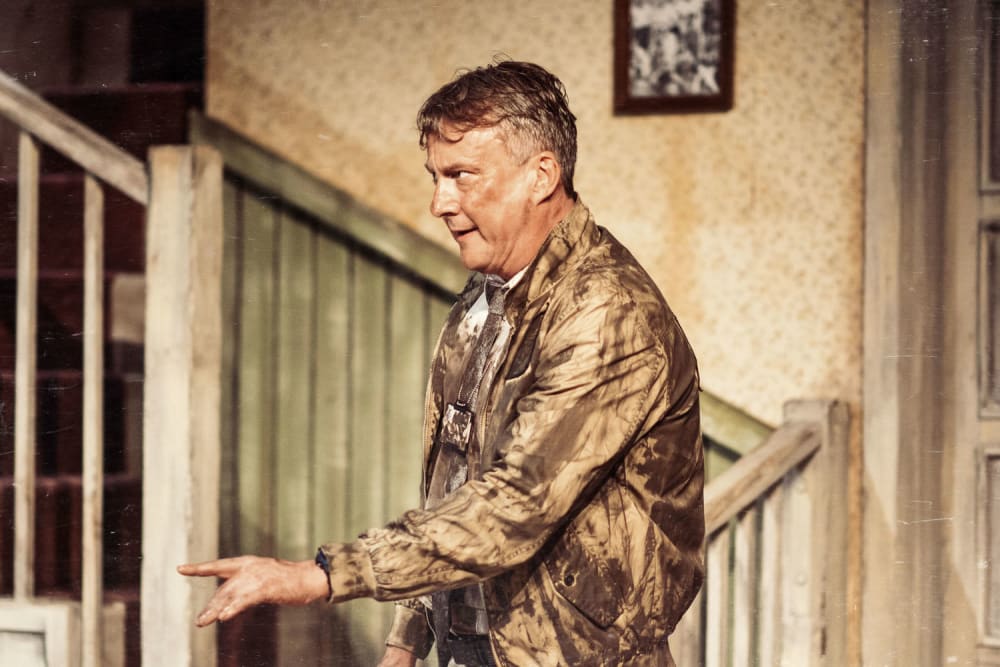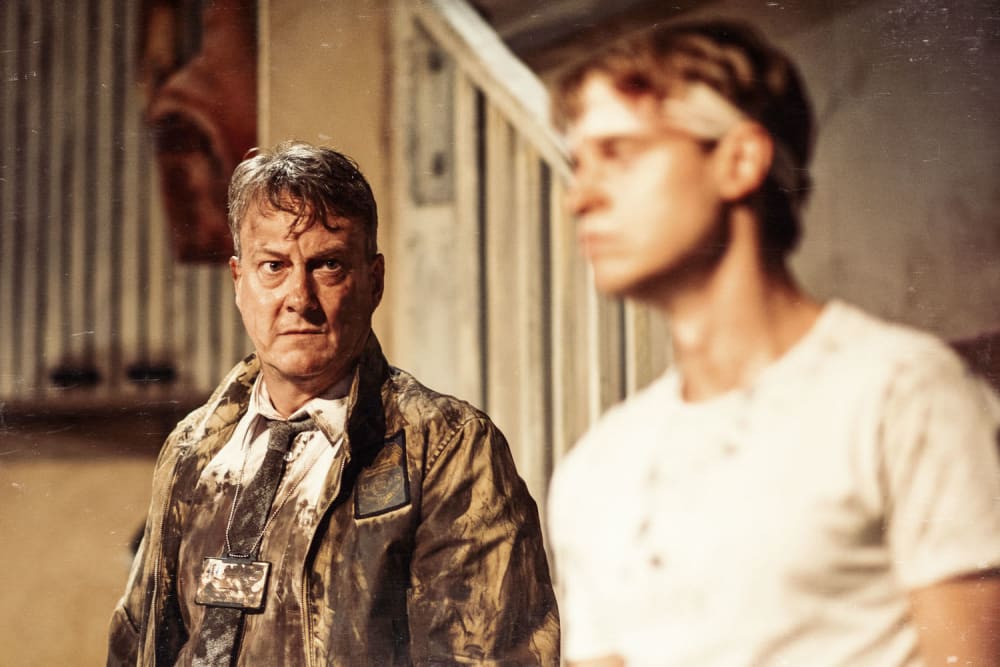 Pig Farm is an eccentric black comedy that comes from the school of Sam Shepard, even if it covers similar territory to Alan Bennett's A Private Function (Betty Blue Eyes on stage) and is penned by Greg Kotis, who had such a hit with his musical Urinetown at the same venue in 2014.
Directed by another American, Katharine Farmer, this is a straight play set in the farmhouse kitchen of Tom and Tina, played by Dan Fredenburgh and Charlotte Parry. They are a childless couple who devote their lives to maintaining stock of around 15,000 pigs.
The household is completed by Erik Odom's Tim, a juvenile delinquent released from custody to help on the farm. This far from bright, practically enslaved teenager is the cause of untold problems, not all of his own making.
Counting the herd for tyrannical Tom was always likely to be beyond Tim's intellectual abilities and fuels much trouble thanks to the arcane laws governing American pig farming.
Where the youngster proves more useful but equally dangerous is in demonstrating his newly-discovered manhood when broody Tina finds Tom unwilling to take the basic steps required to fulfil her maternal yearnings.
Having almost forgotten why he married the still attractive Tina, Tom's main pastimes consist in taunting Tim and illegally dumping faecal sludge in a river that eventually feeds the Potomac. In that light, these lives are elemental, fired by a need to make money, love of their pigs and fear of the G-men who could close down the operation. Tom and Tina also face a constant fight against the climate and a failing economy, not to mention each other.
Spice is added to the mix by the arrival of Teddy (yes—all of the characters on and off-stage are Ts, making for a great running gag).
Drop the Dead Donkey favourite Stephen Tomkinson plays the feared Government official, representing the EPA or Environmental Protection Agency and surprising the locals both by his strict approach to legal compliance and his pistol.
He and his cohort seem to spell doom for the home team, having already determined that next door neighbour Tony is heading for prison.
The only possible escape is offered by Tim's consistently unpredictable behaviour, which includes attempted suicide on a farm vehicle and a dangerously close relationship with the farm's prize pig.
Inevitably, viewers are likely to try and determine the message that Greg Kotis intended to deliver in this work.
The available information suggests that he is somewhat obliquely addressing contemporary concerns including some or all of the battle of the sexes, climate change, our attitudes to ecological matters and the hardships that faced a rural community in America today, in the wake of the passing of The Great American Dream.
Then again, he might just have been trying to make is all laugh, which he manages at least intermittently throughout the just over two-hour running time.
Reviewer: Philip Fisher