Piggy in the Middle / Sink or Swim
Choreography Charlotte Edmonds
Royal Ballet
Clore Studio, Royal Opera House
–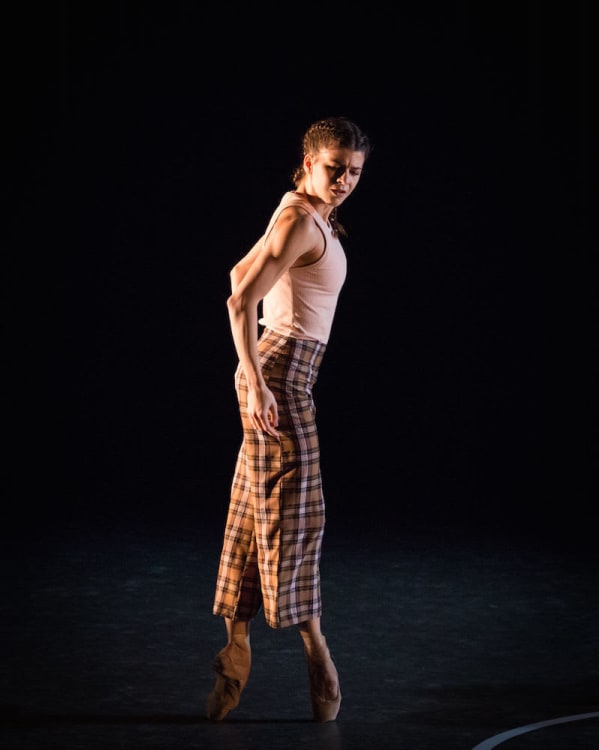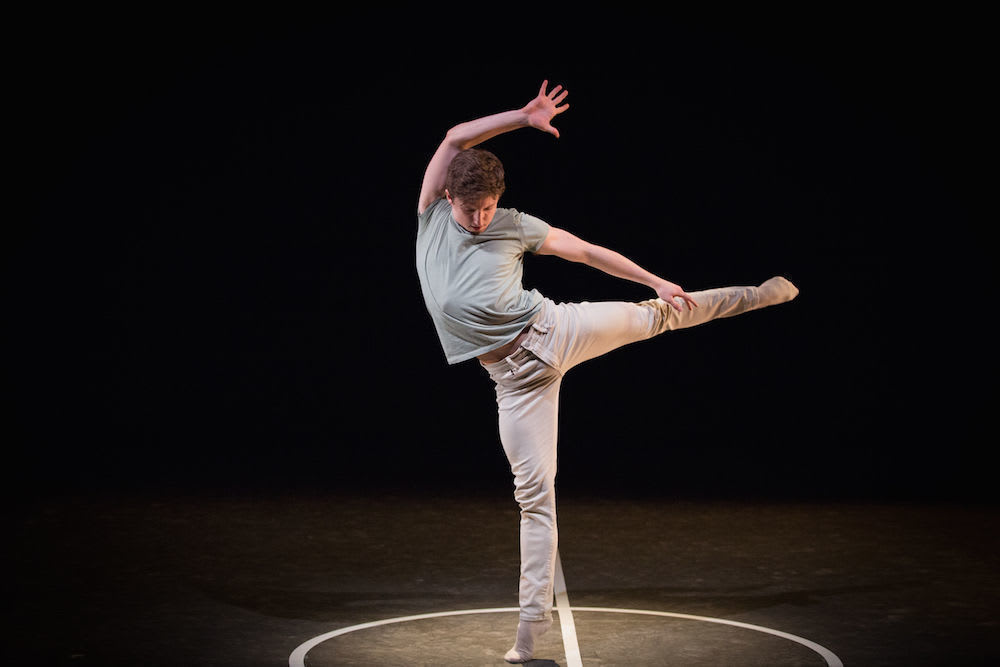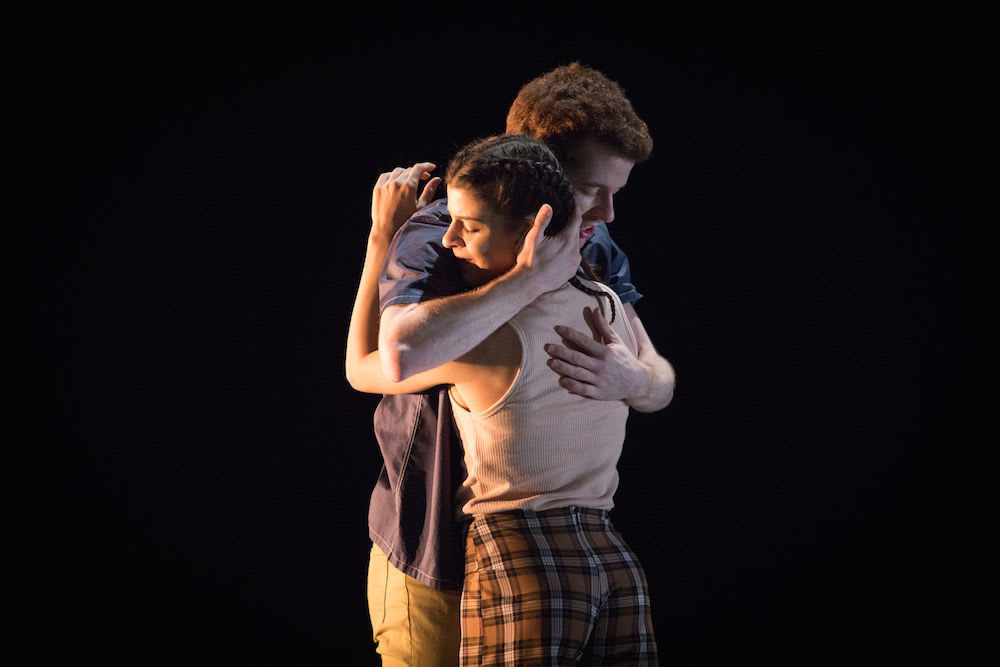 Would anyone in their right mind trek across London to see the last night of a ten-minute ballet supplemented by a five-minute film, which is available online, and a Q&A—half an hour in all? It would, of course, have been wiser to have coupled it with the show, Manon, it precedes and complements.
Well, I did it. Why? Because the work was the culmination of Charlotte Edmonds's three-year tenure, mentored by resident choreographer Wayne McGregor and artistic director Kevin O'Hare, as the first participant of The Royal Ballet Young Choreographer Programme.
Trained at The Royal Ballet School, then at Rambert School of Ballet and Contemporary Dance where she completed a two-year foundation degree in 2015, hers has been a remarkably rapid rise.
Admitting to influences from McGregor, Liam Scarlett, Christopher Wheeldon, Crystal Pite, and the French Nouvelle Vague (Jules et Jim or Bande à Part), her ten-minute narrative Piggy in the Middle owes much to Kenneth MacMillan's 1972 Triad, at least in essence. Possibly even the trio in Nijinsky's 1913 Jeux (tennis representing the amorous games we play).
Piggy in the Middle takes place on a basketball court: two boys are content with each other's company till a girl muscles in. First love, the breaking up of a close friendship, the loneliness (a lovely yearning solo) of the one left behind. A story as old as the hills discovered anew.
Edmonds's choreography is supremely confident in lyrical solo, duet and trio if a little clichéd (the girl swung between the two boys—one sees it in Manon, too), but she does get that elusive adolescent gaucheness perfectly. The title is, after all, a children's game.
Katya Richardson incorporates the sound of the bouncing ball into her throbbing score, and the boys, Kevin Emerton and Joshua Junker, handle it well, having had some coaching in ball skills. Mayara Magri is the girl, the elementally disruptive element. And Sarah Louise McColgan's lighting pins them like butterflies under a central spot.
Sink or Swim, impressively edited and directed by Louis-Jack (the invaluable director of photography is Matthew J Smith), music by Matt Dunkley, with choreography by Edmonds, is simple and powerful, as it "delves into the mind of someone battling to keep their head above water".
Inspired by Ian Cumberland's eponymous portrait (was he in turn inspired by Bonnard?), developed with the support of the mental health charity Mind, Sink or Swim brings Bill Viola's video artwork to my mind: that poetic underwater drifting with the bubbles up to the light.
Holding her breath under water, her moves clarified in a white studio, principal Francesca Hayward in suit, tie and white shirt, replicating that portrait in the bath, is stunning, delicately adrift, feet like a mermaid. Was depression ever so beautiful?
A personal project, Edmonds says: "as an athlete and a performer, you become very critical of yourself, always striving to be the best you can be. When I was training, I went through some phases where I felt I had hit rock bottom—it certainly affected my self-esteem and confidence. I found myself suffering in silence and never felt encouraged to speak out about my mental health."
What I see before me in the Q&A is a very self-assured young lady, future secured. Well done. I look forward to the second participant of The Royal Ballet Young Choreographer Programme.
Reviewer: Vera Liber