Port
Simon Stephens
Lyttelton Theatre (National)
–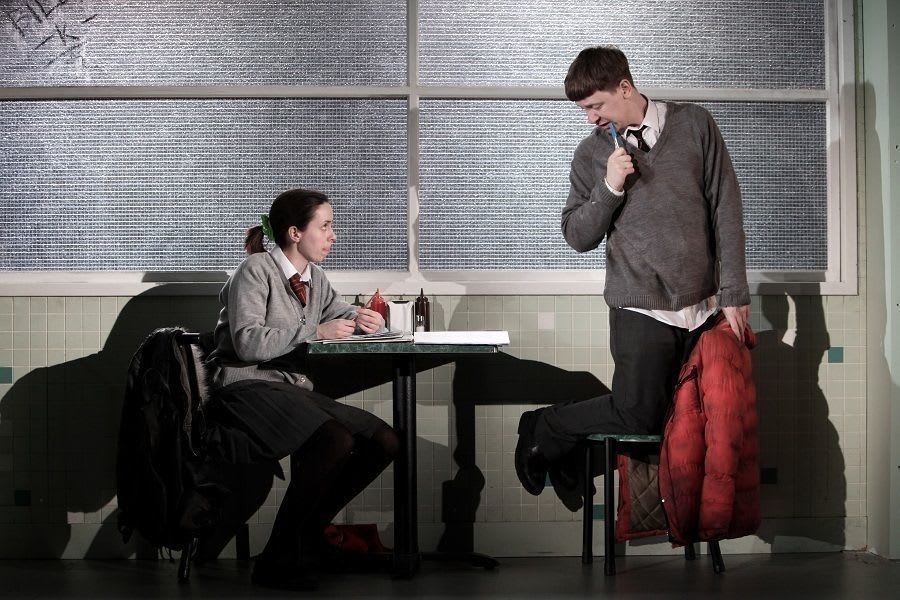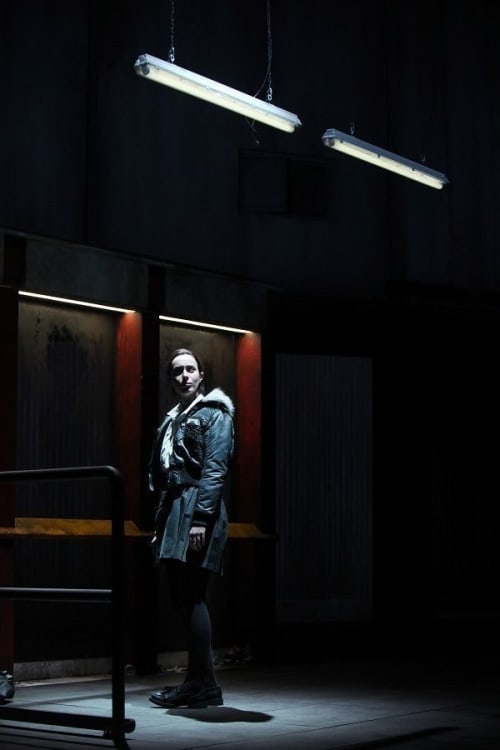 Marianne Elliott's revival of Simon Stephens's 2002 play comes hot on the heels of the same team's The Incident of the Dog in the Night Time, which is about to enjoy a West End transfer.
However, with its British Dirty Realism, Port has more in common with some of the playwright's earlier works for the National.
Like On the Shore of the Wide World from 2005, it is set in Stockport and portrays ordinary folk trying to get on with mundane lives.
Structurally though, Port has a great deal more in common with one of this writer's best works, Harper Regan, first seen at the Cottesloe 2008 but recently revived Off-Broadway, in that it centres on a feisty lady and follows her through life's trials with friends and family acting as her satellites.
Kate O'Flynn playing Racheal Keats endures the kind of opportunity that any young actress would relish as her character develops through eight scenes spanning fourteen years.
The opening sees the 11-year-old showing a great mix of gaucheness and maturity in an old car with her tired mum and tiresome brother Billy, five years her junior, played by Mike Noble.
They have been locked out of their high-rise flat by mad Dad, a violent man who somehow seems a standard figure in this town where marital relations have got stuck not too far from the dark ages.
Over the 2¾ hours, Racheal goes through a lot. She witnesses the desertion of her mum, death of granddad and first glimmerings of love and that takes us barely an hour in. By this stage, Billy has shown remarkable bravery in his criminality as a pre-teen that augurs little good.
Once she has grown, life gets little better. Racheal marries an aggressive, jealous man just like Dad who turns on her as the Millennium celebrations are about to begin, but the bouncy girl just keeps coming back, whatever the knocks.
Her real mistake was to let Calum Callaghan's Danny escape, as he is pretty much the only decent man that she ever has the chance to meet in her home town.
This intelligent revival by the writer's director of choice, Marianne Elliott, can get a little lost on the Lyttelton's big stage though designer Lizzie Clachan, making much use of the theatre's machinery, frequently narrows it down to create a degree of voyeuristic intimacy.
This piece lives or dies on the performance of the actress playing Racheal and the highly expressive Kate O'Flynn gives a really honest portrayal of a girl who thinks, which marks her out from all around in the desolate town of her birth.
It also makes her a survivor but, following the precedent set by her Mum, the only way up is out, hence the ray of optimistic sunshine that illuminates the curtain scene after Racheal tells her brother of her future plans.
Port represents a brave venture by Sir Nicholas Hytner as it might not be that easy to find a National audience for a play showing how awful working class life was and probably still is in the north during the last decade of the twentieth century. However, as an object lesson about how the other half lives, it is worthy of a viewing.
Reviewer: Philip Fisher