PreSentient / Rouge / In your rooms
Choreography Wayne McGregor, Marion Motin, Hofesh Shechter
Rambert
Sadler's Wells
–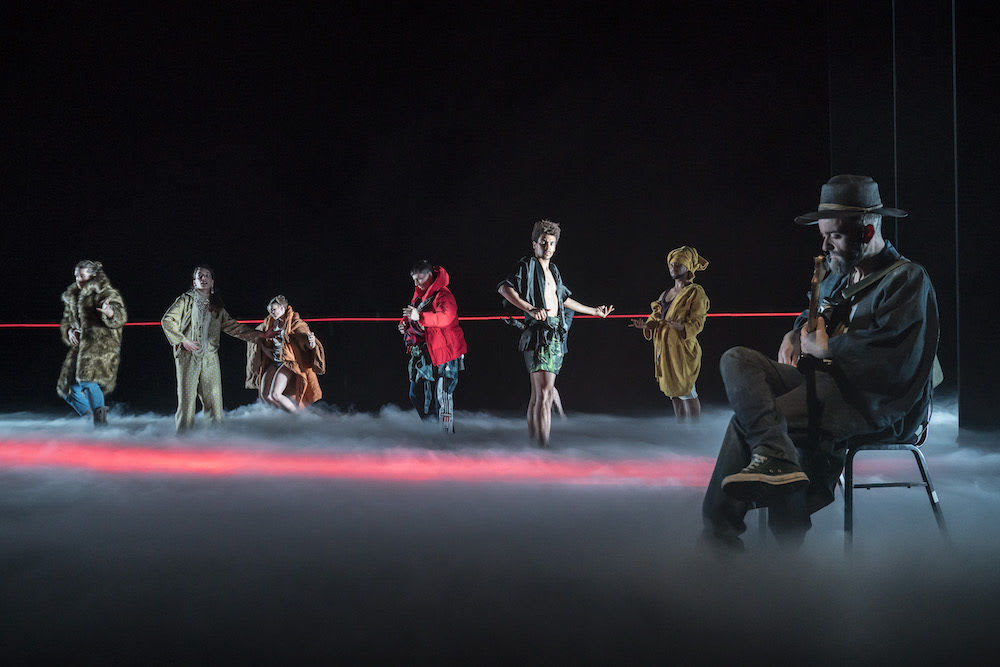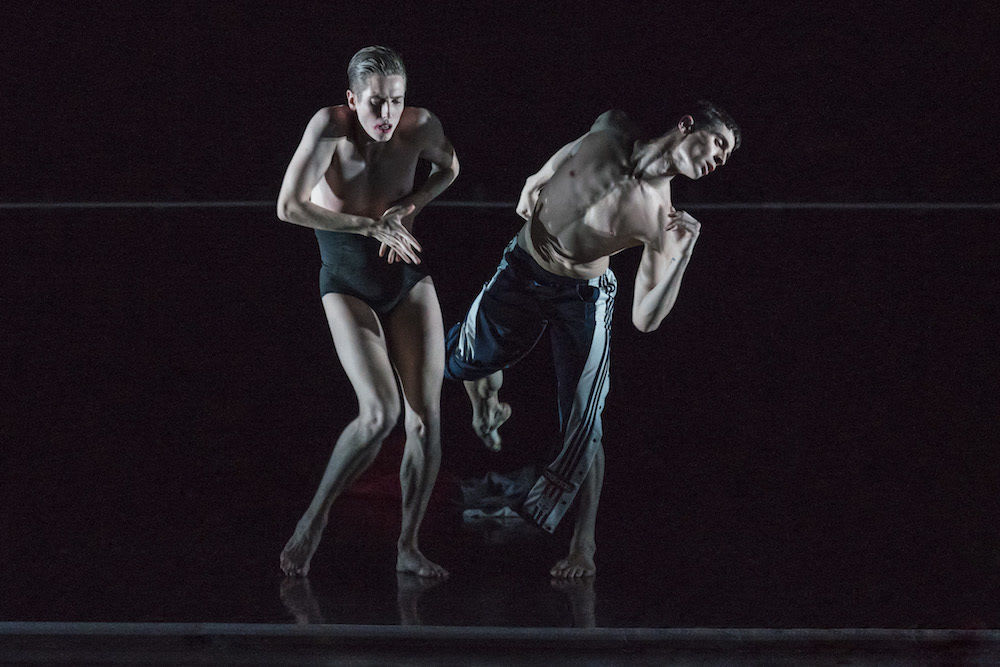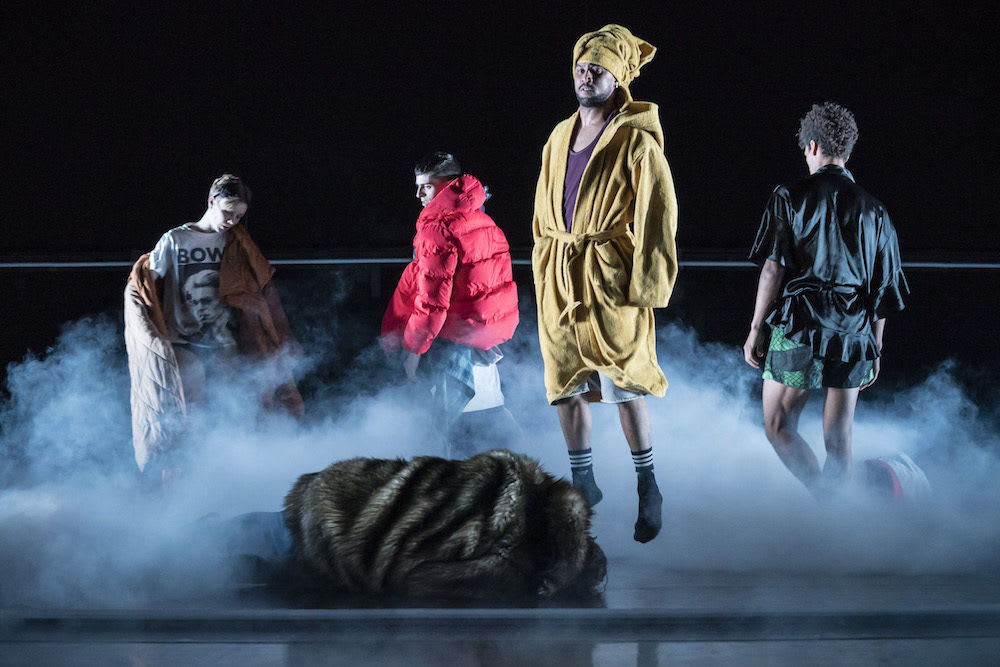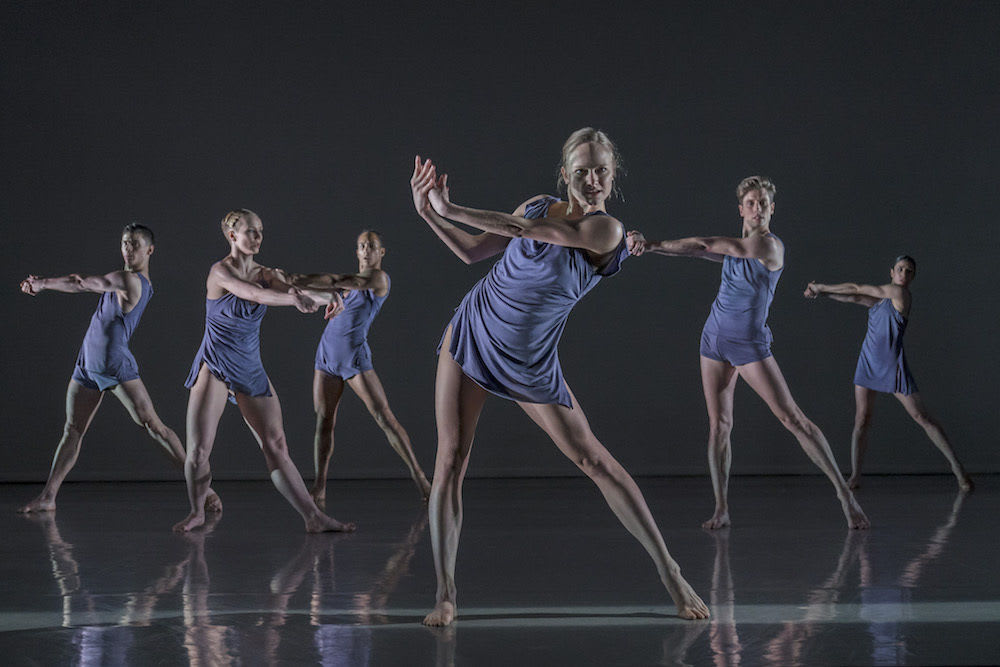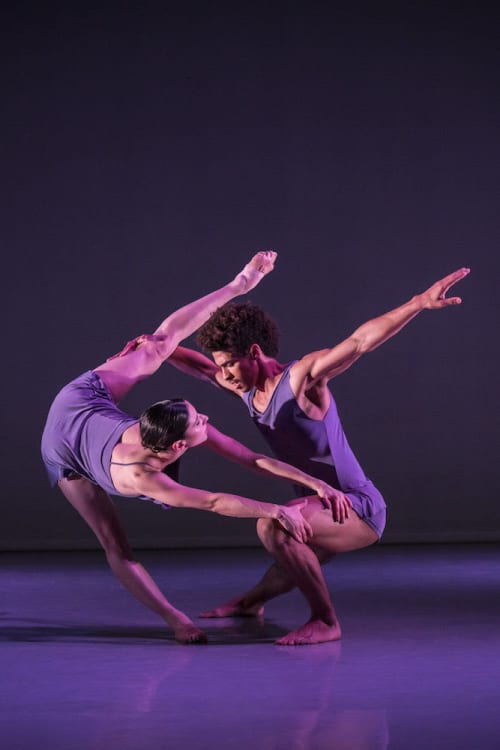 Rambert's new artistic director, Benoit Swan Pouffer, says he likes the eclectic, but I think he likes to party. Tonight's triple bill comprises two by choreographers who were considered boundary busting at least a decade ago and one new, the centrepiece, by music gig dancer and choreographer, Marion Matin.
Rambert dancers, trained in ballet and contemporary, are, as always, fantastic, the music is pounding, the beat is strong. And the young audience screams and shouts. I am swept away by the energy on the stage and in the orchestra pit.
Hip hop-influenced Motin has danced on Madonna's 2012 world tour and choreographed for Christine and the Queens, Dua Lipa, for Jean Paul Gautier's Fashion Freak Show—the woman is in the groove and her choice of music a blast. The walls of Sadler's Wells are throbbing and I want to get up and dance. What wouldn't you do to Micka Luna's infernal beat, and Rubén Martinez on electric guitar has me from the first strum.
Rouge it is—the red district with its assembly of individuals—in hell? A lone guitarist, a wandering bare-footed Mephistophelean minstrel in black with smoking hat, sinners lying on the smoking floor—is the earth on fire or is this l'enfer? Is this a Faustian pact, souls for sale for the spills and the thrills? Count me in.
Seven in an assortment of outfits, fur coat, red puffa, black silk, in drag, feather boa, mustard dressing gown, rise from the swirling smoke and fall, rise and fall. Red light streaks the floor, red tramlines to ride to the electrifying, addictive sound. Clothes are shed, souls are bared: I can't take my eyes off Daniel Davidson, androgynous in high-waisted pants, Simone Damberg Würtz doing the lifting (of Liam Francis), and the luxurious-haired muscular Guillaume Quéau—where has he sprung from?
Souls are bared in Hofesh Shechter's 2007 In your rooms—to his own composition in collaboration with Nell Catchpole. And the heavy percussive beat goes on. I was knocked out by it at the Roundhouse, when it really felt like a gig. Tonight, a reminder of his youthful anger and energy, it brings the evening to a close. And what has changed in twelve years? It's a timely revival this survival of the dispossessed. "Don't Follow Leaders" a placard says—reversed it says, "Follow Me".
Lee Curran's camera shutter lighting blinks on and off to reveal groups railing at the world. Are they at the Wailing Wall, are they refugees, are they at a border crossing, what are they demonstrating about? Is the repetitive movement compulsive behaviour? Or is this the lot of an oppressed people pushed from place to place? Cowed, hunched, in drab clothes, they slouch on and on, one or two break out in frustration or farewell.
A cacophony of voices, a scrambled radio frequency, the rhythmic beat martial, the strings soothing, gestures fierce, bodies taut. Couples squabble, caught under the searchlights. Introspective and demonstrative—is In your rooms a nightmare, a mental breakdown, an internal dialogue? Squatting (in defeat?), fists flailing, do I hear a prayer to Allah? Last time, if memory serves, many of us thought the word was "Nigel Farage"…
Musicians on a platform high above the stage are the magicians that drive and manipulate the eleven-strong group below. Sardonic voiceover—Shechter's wit is dry and wry—warns us to think of the cosmos. That gets a laugh. Alone, lost, scared: "you need to detach yourself in order to attach yourself"… Think about that. The personal and political, individual and collective, intense and human…
Wayne McGregor's PreSentient created for Rambert in 2002, is not as detached as some of his later investigations in dance, and maybe not as extreme in its angular movement, though angular it is, using limbs as pliable pipe cleaners. The dancers must love the challenge.
McGregor explains: "I have attempted to utilise the dancers as a graphic alphabet, a grammar and a syntax of violent physicality that battles the claustrophobic choreographic structures to create a sense of unresolved, restless apprehension. A premonition perhaps."
Steve Reich's Triple Quartet is a compelling soundscape for these pre-sentient (a clever play on words) creatures in beautiful lilac slips (design Ursula Bombshell). A dozen mayflies, damselflies lit by Lucy Carter with geometric precision, ensemble, trios and solos in Cunningham-play, flit and stretch their wings. A chilled opening to a cool evening...
Reviewer: Vera Liber