Pretty Woman the Musical
Book by Garry Marshall and J F Lawton, music and lyrics by Bryan Adams and Jim Vallance, based on the Touchstone Pictures motion picture written by J F Lawton
Piccadilly Theatre
–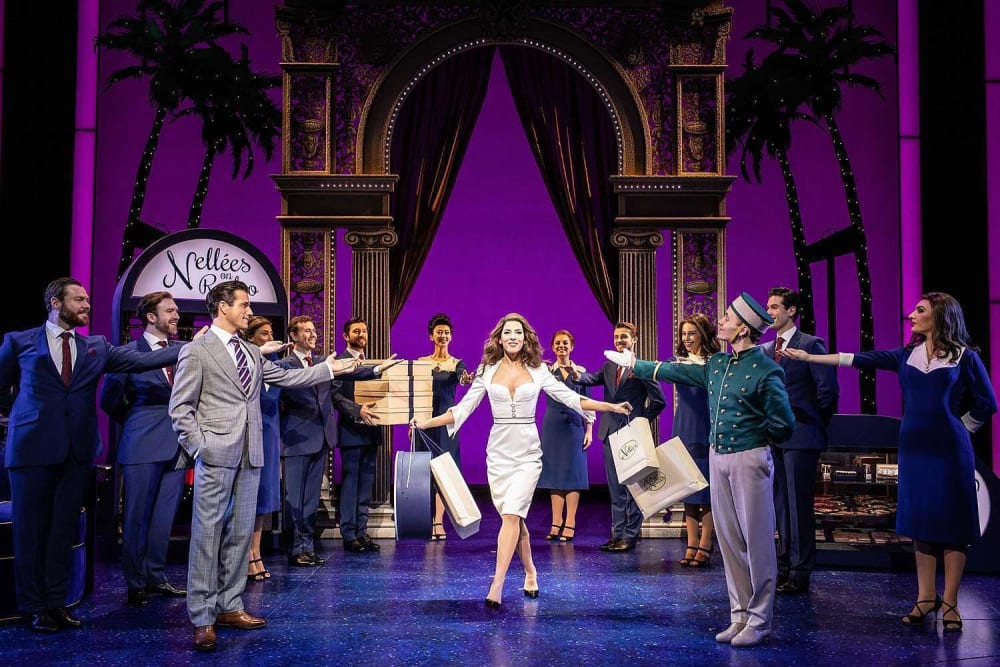 Pretty Woman was a smash hit movie as far back as 1990 and has subsequently obtained cult status. Therefore, this romantic adult fairy-tale was an obvious target for an enterprising theatre producer keen to generate the next big musical.
It opened on Broadway two years ago and now hits the West End fronted by a pair of lookalikes for the original screen actors, Richard Gere and Julia Roberts.
The 2½-hour-long show also maintains links with the original via a book writing team of J F Lawton, who created the screenplay, and Garry Marshall, its director.
The script that they have come up with is pretty preposterous, standard corny romcom fare as is almost inevitable with a clichéd story that pairs a beautiful 'tart with a heart of gold' and a handsome but hard-nosed billionaire asset stripper, who turns out to be a bit of a softy.
Danny Mac plays rich Edward, who mysteriously gets lost in a red light area and is picked up by Aimie Atkinson's Vivian.
The Pretty Woman is a mass of contradictions with a brain that seemingly has two gears, very fast and very slow with nothing in between and is more convincing as a heartless businessman's moll than a hooker.
The central pair have to overcome a trio of scene-stealing sidekicks led by the superb Bob Harms taking the multiple roles of Happy Man, a ubiquitous MC who keeps popping up and keeps getting laughs.
His highpoint comes in a hilarious dance lesson that also features Alex Charles playing bellhop Giulio, a rubbery faced mime sensation.
Complementing these two is Vivian's roommate and mentor, Kit played by Rachel Wooding, a lady with the kind of voice that will guarantee popularity if she ever tries out the cabaret circuit.
Having said that, Miss Atkinson often sounds like Cher, which works well with a score co-written by Bryan Adams, characteristically led by his favourite dominant guitar riffs, along with Jim Vallance.
The pick of the tunes are "You're Beautiful", "I Can't Go Back" and very catchy "Together Forever", respectively sung smoothly by the leading man, desperately by the leading lady and enthusiastically by the whole cast.
Director Jerry Mitchell started life as a choreographer and it shows. His biggest hit to date is Kinky Boots, with reminiscent routines on this occasion, particularly as our favourite hooker sports exactly that kind of footwear prior to her My Fair Lady transformation.
Very few are likely to claim that this modern Cinderella remake represents high art, but with the marketing opportunities that the much-loved movie presents, a characteristic score co-written by Canadian rocker Bryan Adams and an energetic cast, it might achieve a respectable London run, after which the show is certain to prove a major success when it tours the provinces.
Reviewer: Philip Fisher