Prince of Denmark
Michael Lesslie
National Youth Theatre
Ambassadors Theatre
–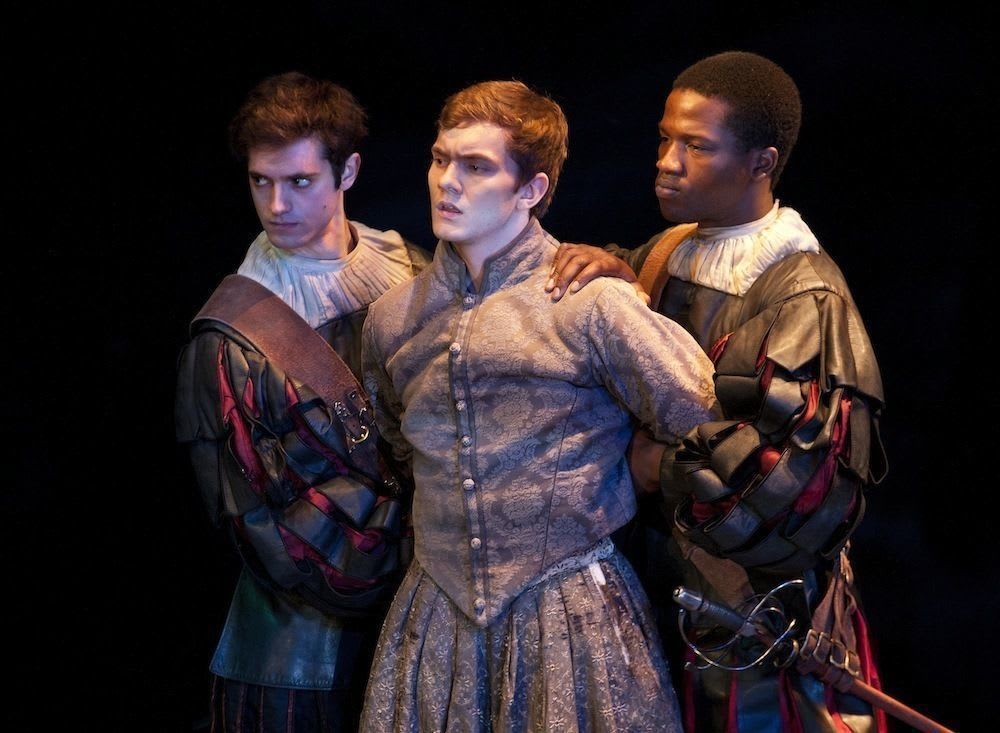 The National Youth Theatre is presenting a season of three plays. The one to see is James Graham's Tory Boyz, which is absolutely terrific.
Michel Leslie's Prince of Denmark is a prequel to Shakespeare's Hamlet. Hamlet (James Laurence Hunter) has been confined to his rooms by his dad but he has a secret rendezvous with Ophelia which he doesn't want to miss. So he persuades the First Player to impersonate him and take his place in his castle.
Laertes (Simon Lennon), meanwhile, who doesn't like the idea of Hamlet messing around with his sister, decides to murder him. Laertes, somewhat foolishly, asks Osric of all people, a cowardly fop, to come along and help him.
A duel takes place. I will only say Hamlet behaves very badly (as a Machiavellian Prince should) and that you come out of the theatre thinking Laertes, who has ambitions to be king and has a much more attractive personality, would have been far more likely (if you will allow me to quote the original) "had he been put on, to have proved most royal".
Prince of Denmark lasts 50 minutes and is part of a double bill. It follows on after a cut version of Romeo and Juliet which comes in under two hours. My advice would be to give Romeo and Juliet a miss and just see Anthony Banks's production of Prince of Denmark all on its own. It is so much more interesting and so much better acted.
Michael Lesslie writes in a heightened style and the language he uses sounds very Shakespearian. And for those who know their Shakespeare there is also the pleasure of recognising the various references to the Hamlet text. There is also a splendid glimpse of the Trojan War and the Trojan horse.
Prince of Denmark is much the best thing of its kind, even if not in the same class as Tom Stoppard's Rosencrantz and Guildenstern Are Dead.
However, if you only want to see one production by the National Youth Theatre, I repeat the one to see is James Graham's Tory Boyz.
Reviewer: Robert Tanitch