Romeo and Juliet
William Shakespeare
National Youth Theatre
Ambassadors Theatre
–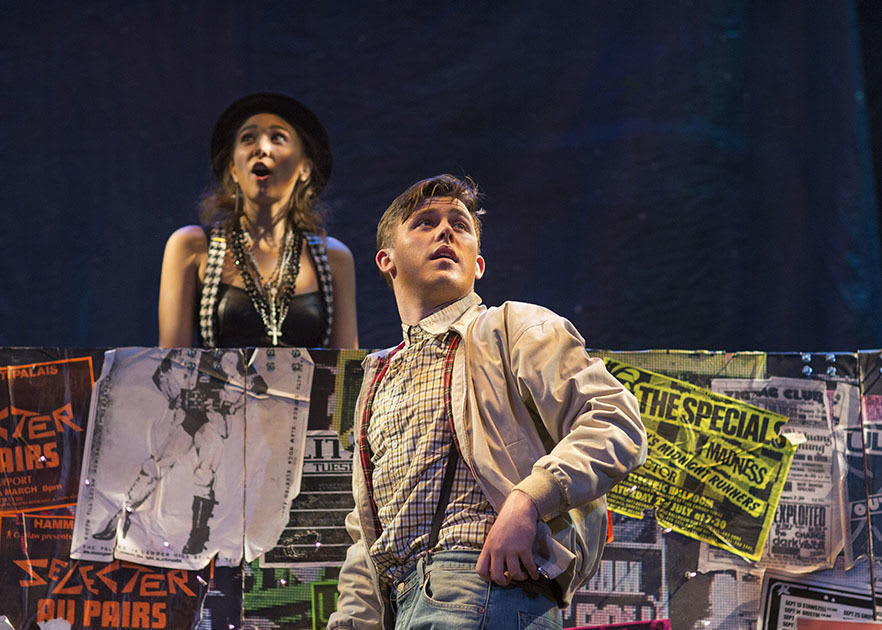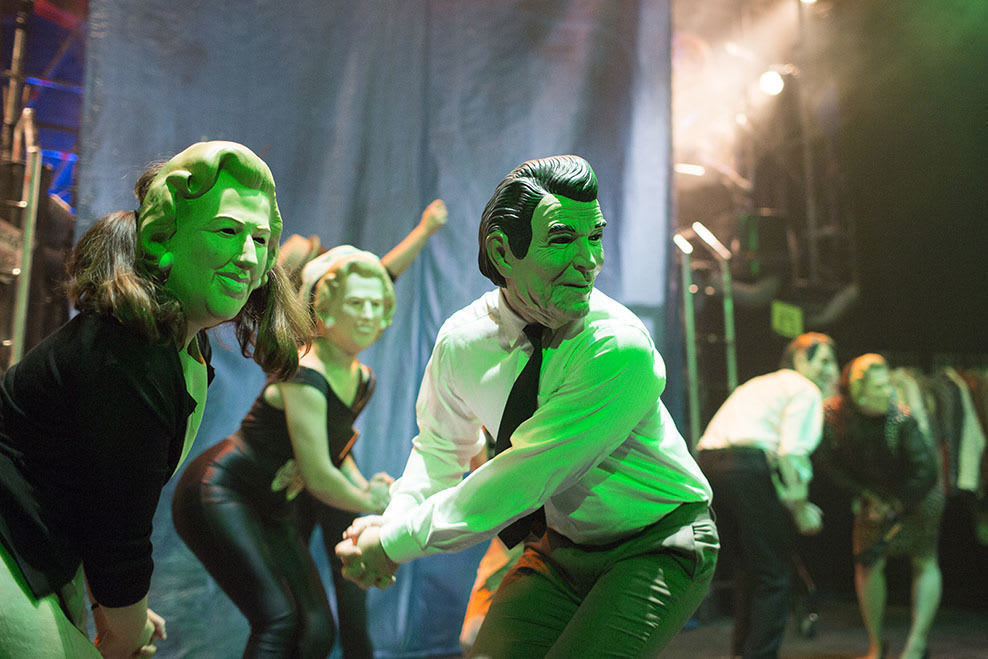 The National Youth Theatre is presenting a season of three plays. The one to see is James Graham's Tory Boys, which is absolutely terrific.
The one to miss is Paul Roseby's production Romeo and Juliet which is the worst Romeo and Juliet I have ever seen. The action is set in modern Camden and the cast, most of them miscast, naturally speak as if they were in Camden and lyrical verse is turned into flat prose.
Everybody at the Capulet's masked ball wears Margaret Thatcher and Ronald Reagan masks. Tybalt is a girl. I have always thought Friar Lawrence would make a good front man for a television programme on gardening. I had not fully realised (until I saw him played by Sope Dirisu, smoking and fully stoned) what he was growing in his garden.
By the time you read this review, the police will not only have arrested Friar Lawrence for his responsibility for the deaths of Romeo and Juliet; they will also have put him on a drugs-related charge.
If you are a student or a teacher studying the play you would be infinitely better off watching the star-cross'd lovers in the old Franco Zeffirelli film, which is readily available on DVD.
Romeo and Juliet, much cut in Lolita Chakrabarti's adaptation, comes in under two hours and is played without an interval. It is part of a double bill. The second play is Michael Lesslie's Prince of Denmark, which is an intriguing prequel to Hamlet and much better cast and acted and worth seeing on its own.
But I repeat the play to see is James Graham's Tory Boyz.
Reviewer: Robert Tanitch