Priscilla Queen of the Desert
Stephan Elliott (Book)
David Ian Productions and the Ambassador Theatre Group in association with Nullarbor Productions and MGM Onstage
Liverpool Empire
–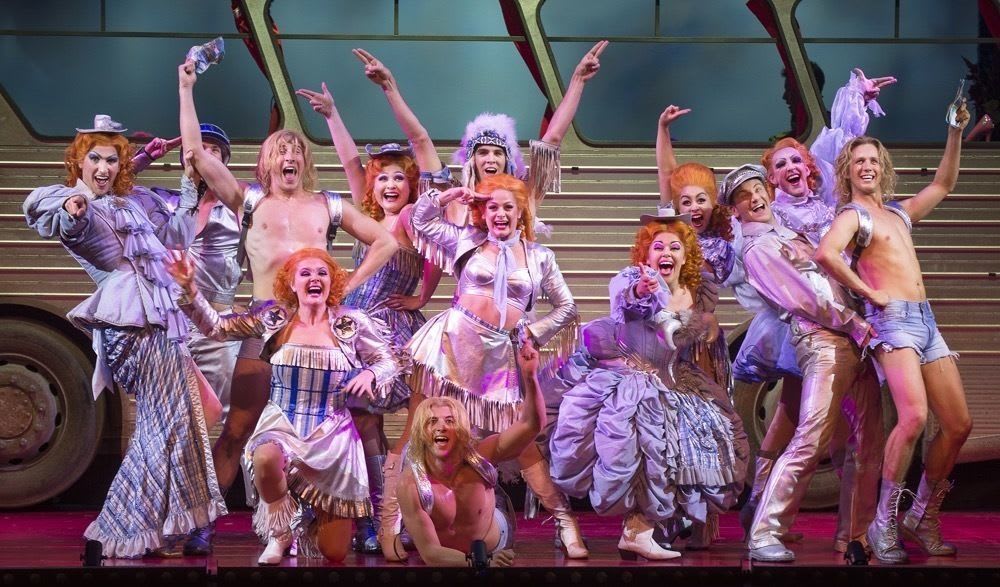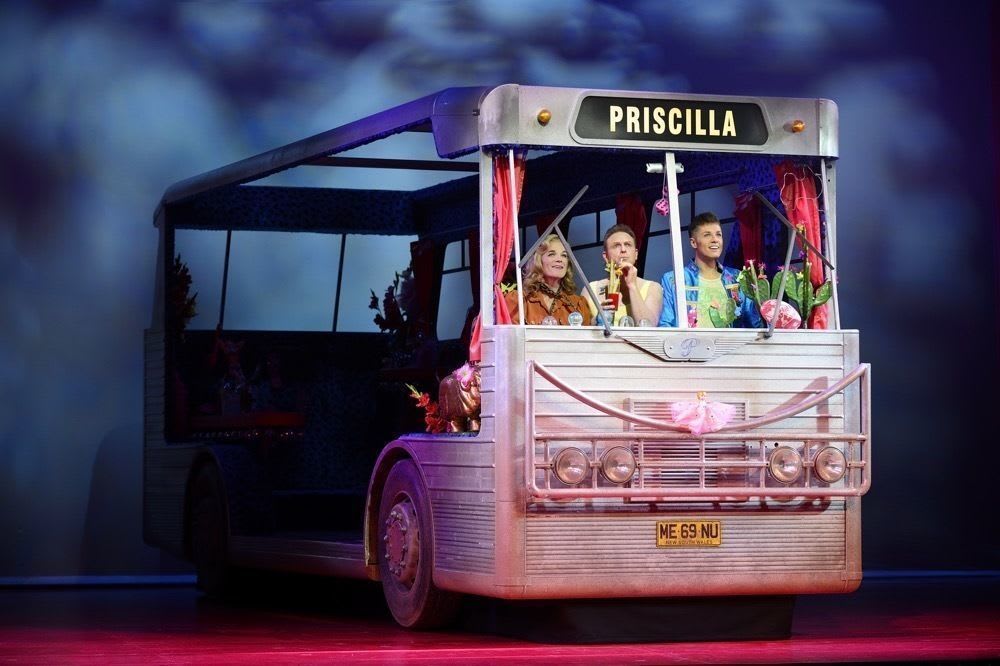 I've never been to the Australian outback and probably never shall, but if it's anything at all like it is portrayed in Priscilla Queen of the Desert then I'm booking my ticket right now.
The producers have certainly captured the panache of the original film with this adaptation—and some more. It's pure West End: from Divas dangling in the rafters through to a pirouetting full-scale tour bus, this is theatre designed to seduce, to ravish.
Carnivalesque is the word. Priscilla the stage show is just as much a journey into a subculture as it is to Alice Springs, but it's one brimming with good vibes and topped off with sequins to die for. If there's a Guinness Book of Records entry for most costumes in a West End show…
Centring around the escapades of a trio of Sydney Queens and an improbable journey to the back of beyond, Priscilla is just so right for stage it almost hurts. Once that bus is up and running, it's full speed ahead. This is the theatrical equivalent to a box of Smarties.
With Jason Donovan assuming the central role of Mitzi/Tick, star quality is assured. Ably supported by Richard Green in the role of world-weary, lovelorn Bernadette, Donovan is never better than when delivering a few choice Neighbours and Kylie-oriented quips. We should be so lucky.
But it's Richard Astbury, stepping into the role of Adam/Felicia, who really owned this particular performance. Imbuing the role with a slender felineness, Astbury is as lithe and as catty as they come. Besides, he wins the lovely legs competition hands down.
Occasionally it gets dark, never more so than when the pilgrims arrive at a watering hole populated by a bunch of Crocodile Dundee types and a Sheila with a couple of gravity defying pendulums. Top notch choreography is required and delivered at such moments.
A particularly strong ensemble cast of dancers ensures that the routines are sharp and slick. Whether it's the dance of the paint brushes or the barfly Bruces, routines are bright n' breezy and always performed with tongues firmly in cheeks—sometimes literally…
If the second half of the show veers a little towards sentimentality, it's hardly a sin. After all, Shakespeare it was who said that journeys end in lovers meeting. After the interval, it's less of the extrovert, more of the introvert, but thankfully the production avoids getting too mushy.
The Simon and Garfunkel Story, Last Night DJ Saved My Life and now Priscilla—Liverpool's Empire theatre is currently on a winning streak as hot as it gets. Let's hope whoever is picking the winners doesn't change their socks too soon.
Priscilla Queen of the Desert is infectious—just what the doctor ordered to chase away the winter blues.
Reviewer: David Sedgwick