Private Lives
Noël Coward
Chichester Festival Theatre
Gielgud Theatre
–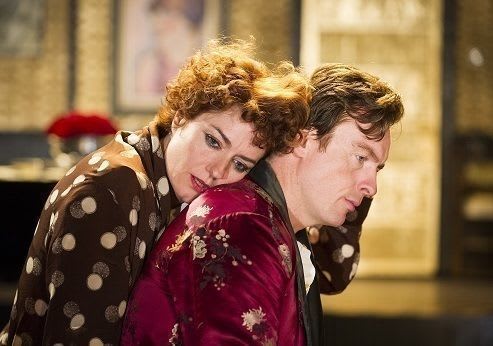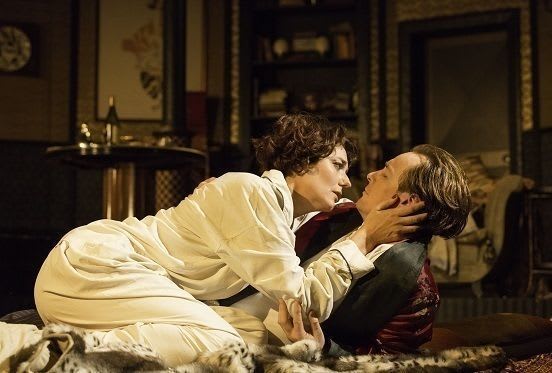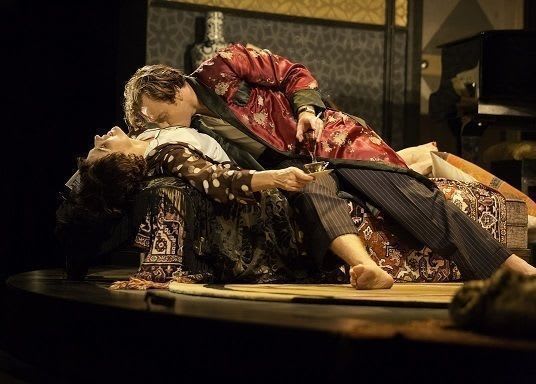 In the 83 years since Noël Coward wrote Private Lives, it must at the very least have been one of the most performed main stage plays, give or take a selection of Shakespeare's finest. Indeed, it is only a couple of years since London delighted in Sir Richard Eyre's charming version starring Kim Cattrall and Matthew Macfadyen (replaced by Paul Gross on Broadway).
That must put pressure on directors who need to find something fresh to deliver in order to justify yet another revival of a revered work.
This much-lauded production from Jonathan Kent started life in the Chichester Festival hot house, one of West End's finest sources in recent years.
It stars Toby Stephens as Elyot Chase opposite Anna Chancellor playing Amanda Prynne, one of the fieriest and funniest couples that any playwright can have created.
From the moment that they meet, across adjoining balconies in Deauville, trouble and suave comedy are guaranteed. Each is at the start of their second honeymoon, having spent the first together as a prelude to a tempestuous marriage.
It doesn't take long to discover that the pair of hell-raisers are far better suited to each other than their respective second spouses.
On this occasion, Anthony Calf's Victor Prynne is considerably older than usual but no less stupid, as he tries to get to grips with an unexpected situation.
Anna-Louise Plowman towers over both men but shows no depth or brain that one can discern as tearful Sibyl Chase.
What makes this production different is the performing style, which tends towards excess, and at times caricature, to the extent that both of the leading characters seem to be permanently tipsy or even drunk—or acting as if they are.
Elyot drawls and sneers, infuriating his innocent young bride from the start. Amanda is little better, struggling to take bland Victor seriously. This causes a problem as it is impossible to see how either of the divorcees could conceivably have re-married this insipid pairing.
The Parisian apartment to which events proceed after the first act brings out the best of the night's rather vicious entertainment. That is fitting, since designer Anthony Ward has created a gorgeously decadent living room packed with modernist adornments that combine art deco fittings with cubist and other contemporary art. He does a nice line in frocks too.
The efforts of the director on this occasion can dissipate rather than enhance the comedy, as the actors overdo things in their efforts to get laughs that are there anyway.
Even so, Coward is a fine writer who comes up with innumerable funny lines and they carry the two hours, which means that visitors, especially newcomers to the play (if any still exist), should enjoy themselves to a reasonable degree.
Reviewer: Philip Fisher