San Francisco Ballet Programme A: Shostakovich Trilogy
Choreography Alexei Ratmansky, music Dmitri Shostakovich
San Francisco Ballet
Sadler's Wells
–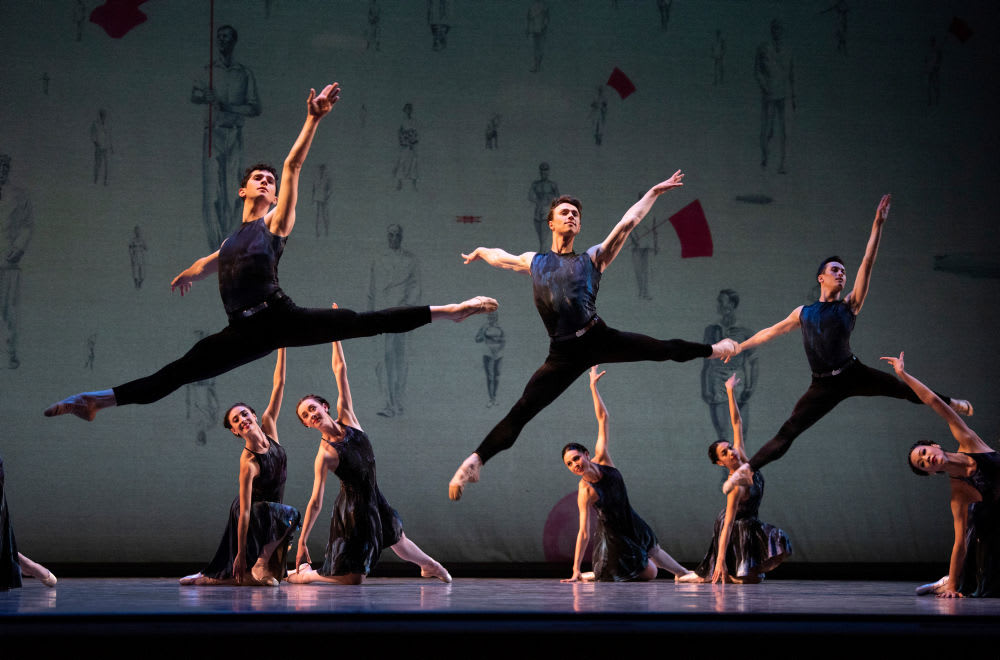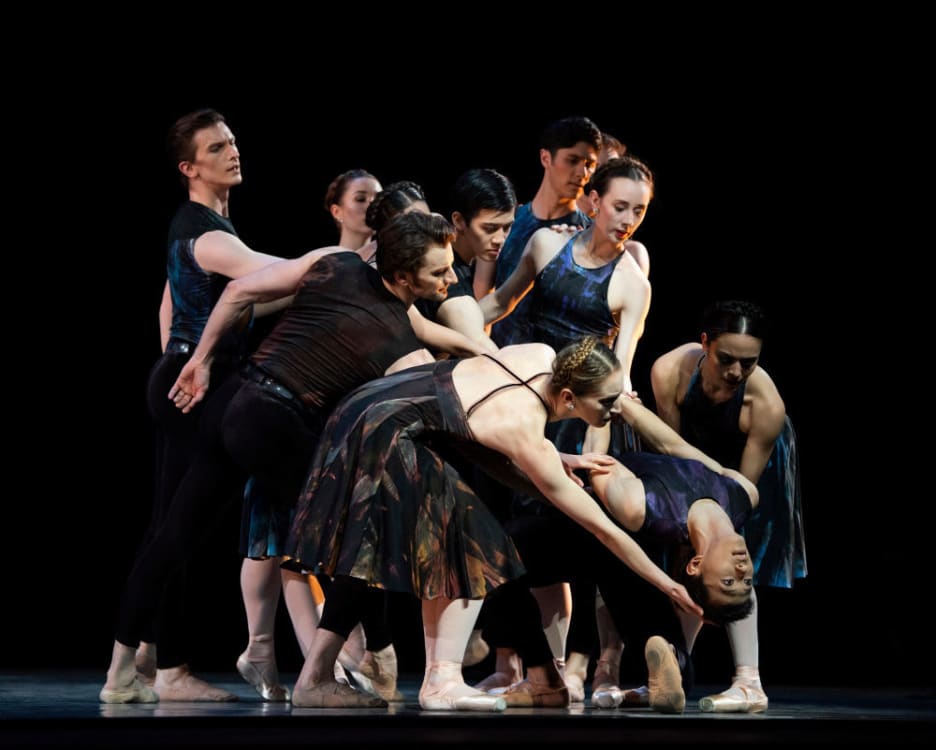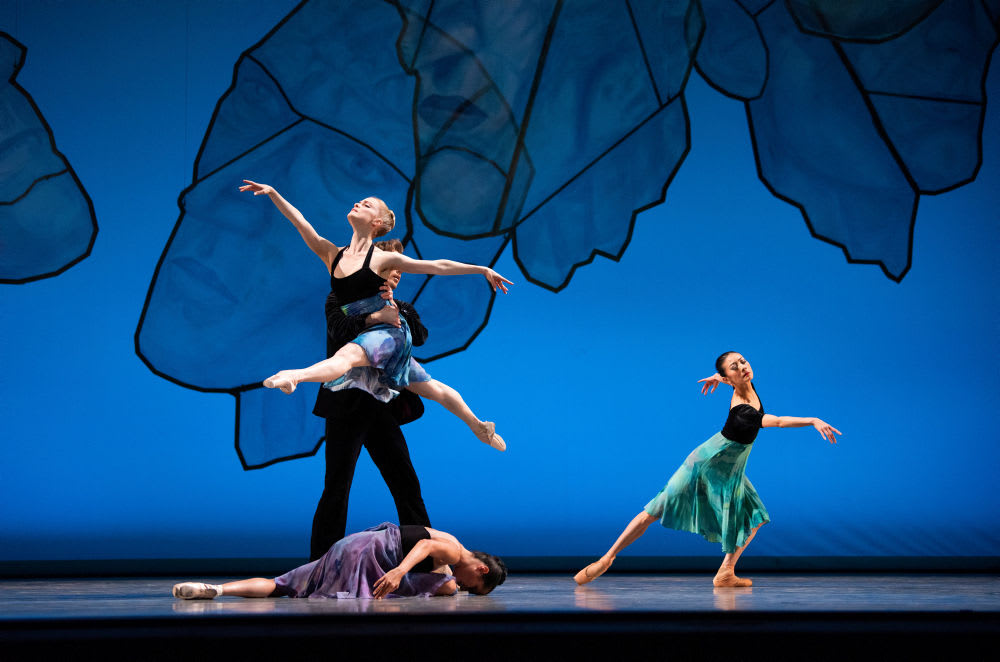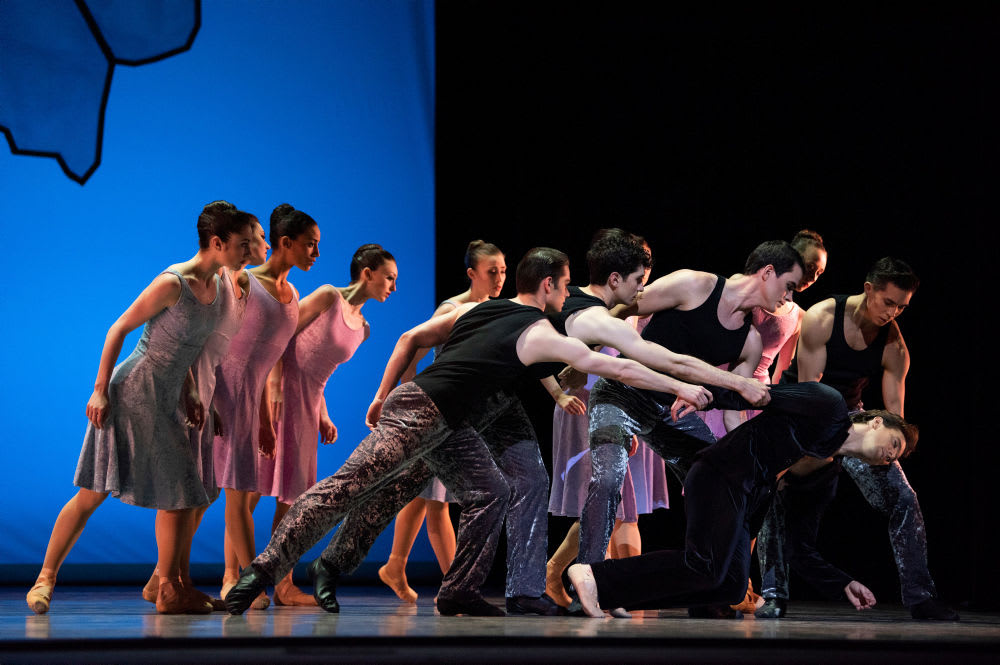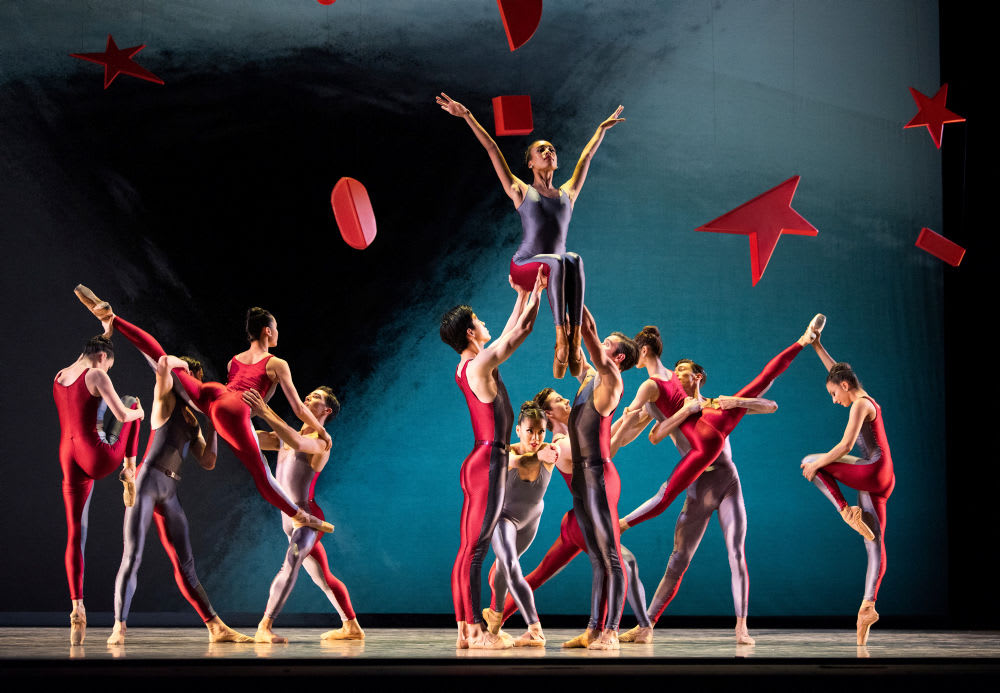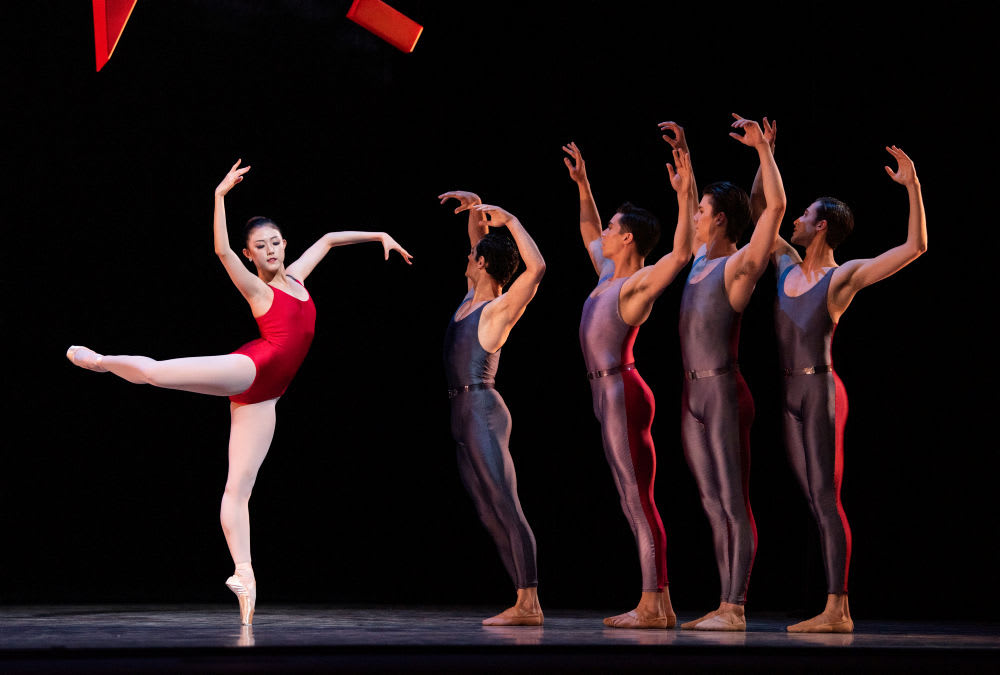 London is blessed with a visit from San Francisco Ballet every eight or so years. They are always worth the wait. Last seen at Sadler's Wells in 2012, when it brought three mixed bill programmes, SFB returns (29 May to 8 June) with four triple bills of work created since their last visit, promising mouthwatering fare from Edwaard Liang, Cathy Marston, Arthur Pita, Liam Scarlett, Justin Peck, Stanton Welch, Trey McIntyre, Christopher Wheeldon and David Dawson. And Alexei Ratmanksy, formerly AD of the Bolshoi, now artist in residence at American Ballet Theatre…
The visit opens with a stimulating showpiece, Ratmansky's 2014 Shostakovich Trilogy, a triple bill that is really a triptych, which won him his second Benois de la Danse award. Taking Shostakovich's Symphony #9, Chamber Symphony and Piano Concerto #1, Ratmansky exposes a private and a public narrative in abstract Balanchinean dance. In Soviet times people lived a double life, and this one can detect in Shostakovich's subtly defiant work.
The Ninth Symphony written in 1945 was meant to celebrate victory over Nazi Germany. A solemn triumphant work was expected and what he delivered was a light bright mood, with much ironic wit concealed. So, we have happy boys and girls on parade, a typical positive Soviet image with George Tsypkin providing a backcloth of Soviet iconography, red flags dotting the canvas. A corps de ballet of eight couples (girls with hair in braided crowns—very Russian) with two lead couples and a sparky solo from Wei Wang, though dark introspective moments do intercept their optimistic play.
On the whole they are an obedient lot, men slapping the floor with fake heartiness, girls sweetly supportive, an image of healthy Soviet youth. And it ends on a high: Wei Wang spinning in fouetté as the curtain comes down. But there's a sense of looking over one's shoulder, and Aaron Robison suffers a collapse—in grief or fear? Is he a dissident or is he channeling Shostakovich himself?
Chamber Symphony is all about Shostakovich—it has to be. Premièring in 1960 in his home city Leningrad, it was dedicated to "Victims of Fascism and War". But, as droll as ever, Shostakovich apparently reflected, "when I die it's not likely anyone will write a quartet dedicated to my memory. So I decided to write it myself. You could even write on the cover: "Dedicated to the memory of the composer of this quartet". His initials, and part of an old Russian prison song, are hidden in it.
Ratmansky picks this up and has a moping, wistful poet figure (Ulrik Birkkjaer) in black velvet suit (no shirt), three sexy muses (or Shostakovich's three loves) and a daisy-chain chorus of eight girls in pastel dresses and four macho boys in black vests. Tsypkin's backcloth of stern, watchful male faces makes me think of Mayakovsky's statue in Moscow, but they could be an Orwellian nomenklatura. The perky young appear to get the better of the Wildean hero. Is this his decline?
Concerto #1 (Shostakovich's 1933 work for piano, trumpet and string orchestra) is the most abstract with dazzling girls in red shiny leotards and a corps in gunmetal grey and red unitards. Part of Tsypkin's red mobiles (nuts and bolts and hammers—detritus from a spaceship?) against a black hole in space, they flicker and sparkle under Jennifer Tipton's lighting.
Stakhanovite workers or heroic cosmonauts stepped down from Soviet posters, they, the upbeat piano (Mungunchimeg Buriad) and the mocking trumpet (Michael Allen), herald a shining future. The music is both jazzy and dreamy. This is a special occasion, a parade of young gymnasts, a tower of bodies, cheery waves, and a surge of grands jetés and barrel rolls. And women carried in heroic 'Vera Mukhina' imagery. The Mayday parade...
If Programme A is anything to go by audiences are in for a treat. Intelligent choreography, terrific athletic dancers, stimulating design, a live orchestra (the Royal Ballet Sinfonia tonight), and a choice of world-class music...
The oldest professional ballet company in the US, impressively led by Helgi Tomasson for 34 years, SFB delivers in spades. I wish I could quote all of Tomasson's programme mission statement.
Suffice to say he's a wise man, "continuing to explore and refine the classical and the neoclassical", their heritage, and "bringing a group of today's most talented, sought-after choreographers from all over the world together, and giving them the freedom to create." Showing "where ballet is now, and where it's headed". I take my hat off to him and his company.
Reviewer: Vera Liber