Project Polunin – First Solo / Scriabiniana / Satori
Choreography Andrey Kaydanovskiy, Kasyan Goleizovsky, Sergei Polunin
London Coliseum
–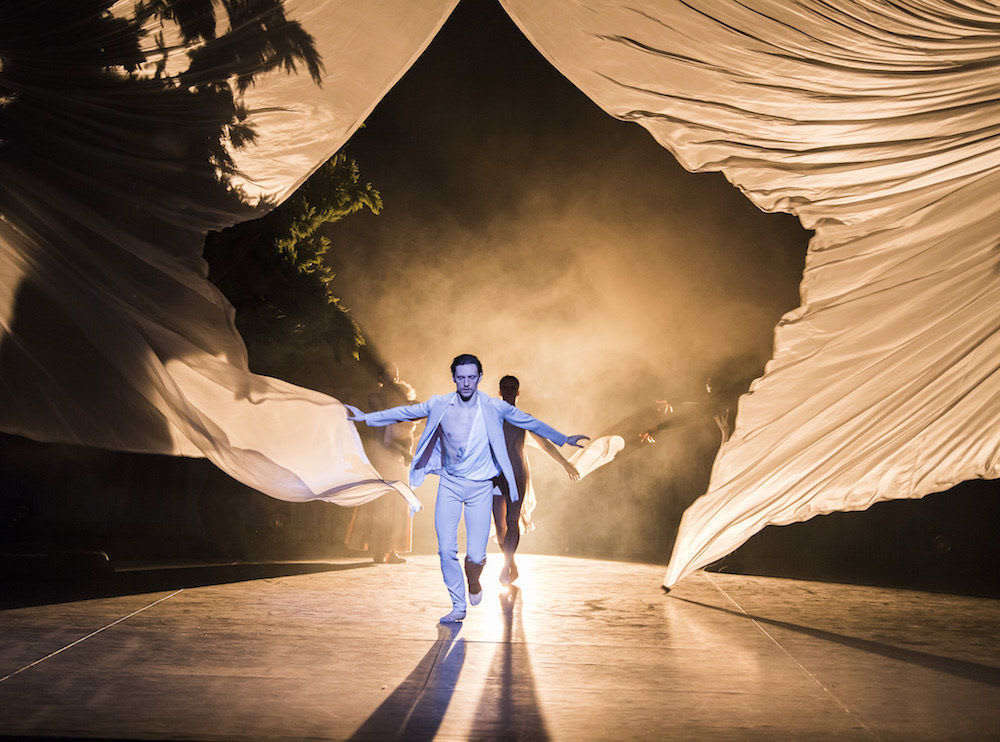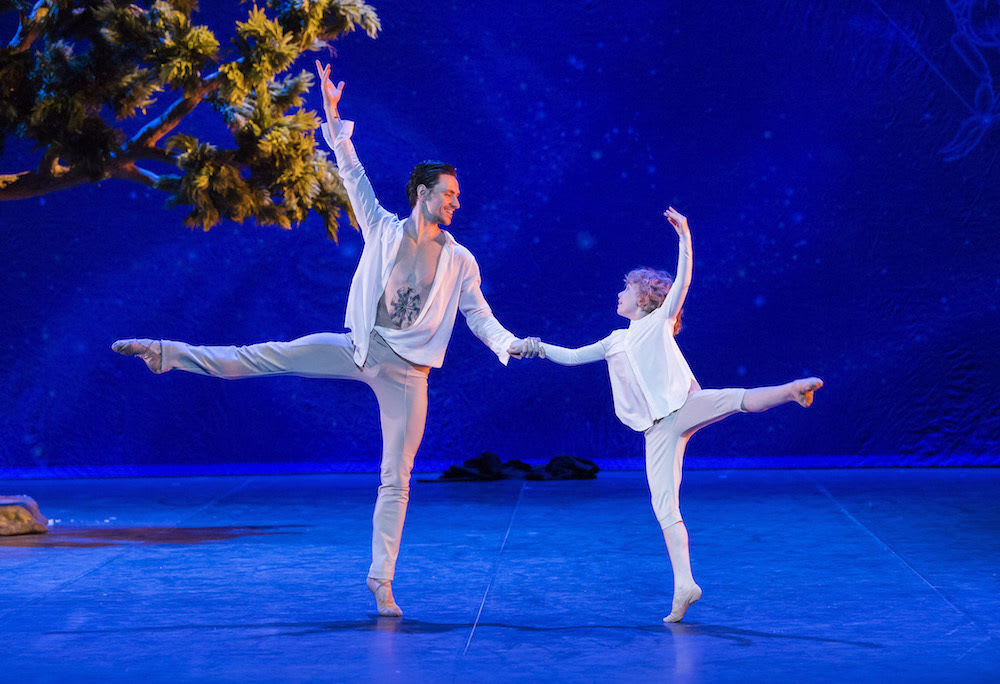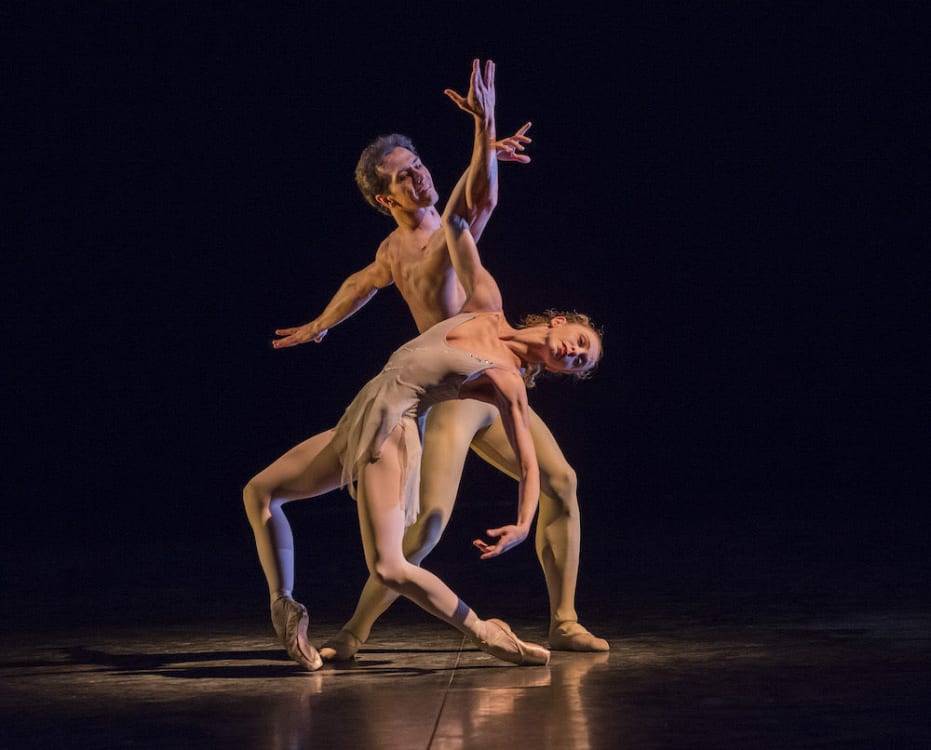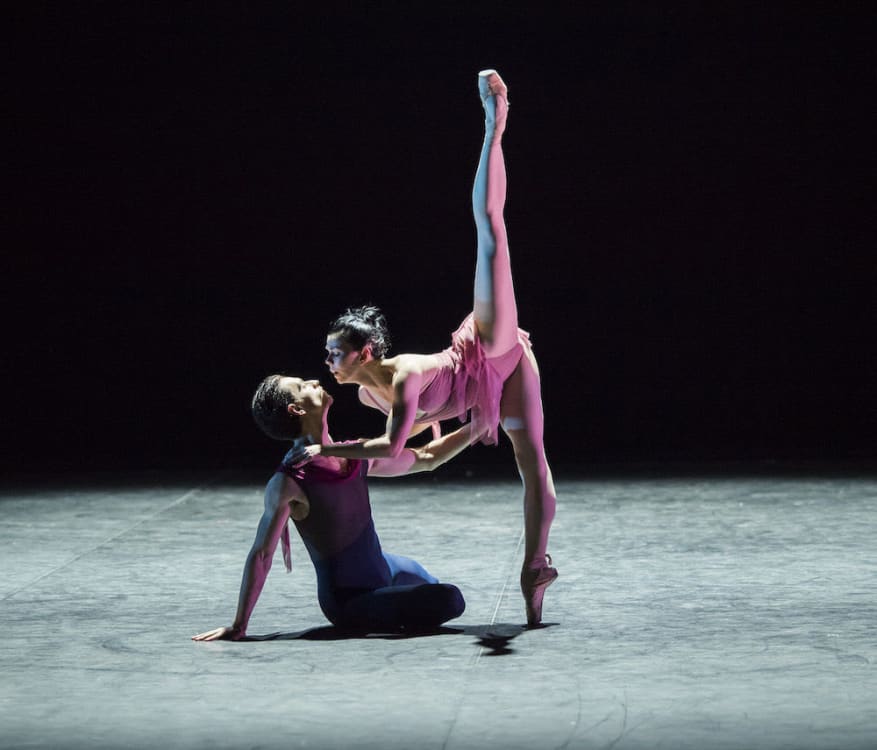 Is Sergei Polunin the Paul Gascoigne of ballet? That is not to disparage Polunin, far from it, but to illustrate an outrageously gifted dancer seeking to attune his natural talent with an unsettled psyche, playing out his therapeutic journey on the stage.
Project Polunin is a work in progress: last March he revealed the first chapter, tonight is the second, and it is a little better. It ought to be: he has been working hard on it since then. But it follows a similar self-absorbed pattern with key players from the first still a big influence on him.
Dancer Andrey Kaydanovskiy, choreographer of the contemporary ballet Tea or Coffee, has created First Solo, a soulful seven-minute solo for Polunin as an opening taster. It is a tantalising glimpse of what could have been.
Music, digital and analogue mix, by Alèmu Aga and Agustin Lara, and the powerful poetry of Alexander Galich: I wonder at what stage of his self-analysis did Polunin discover Galich. But he can't mean much to an English audience, just a mellifluous Russian voice almost drowned by sound.
First Solo professes to be "a personal meditation on the duality of the artist's life and the activism of free thought and movement". Galich, the dissident poet of the Soviet era, is a perfect choice for those that can understand Russian: his poems, protest songs and ballads are poignant, witty and affecting. He died in 1977 an unwilling émigré in Paris.
I catch phrases, "under foreign heels", "lies", "grief"—a personal declaration then… Polunin is almost drunk on Slavic emotion, as he gives physical expression to his ambivalence: he wants the spotlight but backs away in a dance drama of his divided soul.
Kasyan Goleizovsky's 1962 forty-minute Scriabiniana I presume took its inspiration from Mikhail Fokine's Chopiniana. An abstract ballet that influenced Balanchine so much, and ahead of its time, considered the forerunner of contemporary ballet, Scriabiniana is the piece I am most interested in.
Reconstructed by Ksenia Oyvental, it is basically an episodic gala run of eleven suite numbers, technically proficient pas de deux, solos, with some pas de quatre that make me think of Matisse's Dance in The Hermitage in St Petersburg, and Diaghilev.
Aspects of love, one could call it. The music (under the baton of Gavin Sutherland) is lush, swoony romantic (I'm surprised not to see music critics in the audience), and the stable of international dancers (too many to mention) a dazzling treat. Merce Cunningham and William Forsythe also pass briefly through my mind.
The demanding choreography, incredible gymnastic lifts, Bolshoi bravura acrobatic leaps that presage Yuri Grigorovich's Spartacus, girls spinning like tops, and sculptural poses, is striking.
Dancers in colour-washed unitards (lighting recreated by Ian Jackson-French) paint musical motifs, fin de siècle drama, goddesses and mystics (Scriabin was famously into theosophy and synaesthesia), idyllic realms, Olympian heights, Elysium.
Celebrating the 125th anniversary of Goleizovsky's birth (1892-1970) Scriabiniana is all about form and music, heroic and lyrical, surprisingly witty, or maybe I mean corny, too. Polunin dancing with Natalia Osipova proves he still can pull all the dancing stops out when he wants, as he powers though his manège.
But, his talents do not lie in the choreographic sphere try as he might in Satori, the final forty-minute dance drama offering. It is all emoting and kitsch David LaChapelle décor.
Directed by Gabriel Marcel del Vecchio, with an original cinematic score from Lorenz Dangel, it is overloaded with theatrical effects: surround sound, voices besieging him and us, clouds that drift up and down, multiple screens, a Buddha tree, flimsy drapes, shifting shadows. And chaos theory, a butterfly's wings can set off a hurricane…
Satori, signifying "a sudden flashing into consciousness of a new truth hitherto undreamed of… it is a new birth…", is a fairytale about himself and his demons (yes there are two of them in black).
The mother (Ljiljana Velimirov) in saintly white and himself as a little golden-haired boy (eleven-year-old Tom Waddington very assured) take me back to Andrei Tarkovsky's autobiographical film Mirror, as Polunin mirrors his boy self.
Interestingly Kaydanovskiy, choreographer of First Solo, is the son of Aleksandr Kaidanovsky who starred in Tarkovsky's shattering Stalker. The wheel turns… Is Satori an attempt at reconciliation not only with the past but also with his ex-lover Osipova? It ends on an erotic pas de deux. There is hope…
I do hope Polunin (twenty-eight now) has exorcised his demons, and one day will return to the classical ballet fold, where he belongs, in a company that knows how to cherish this wayward son. But, I suspect, his actor-dancer restless soul will be constantly looking for pastures new.
On Sunday 10 December only, the programme will include Take Me To Church, which went viral on YouTube in 2015, Christian Spuck's Le Grand Pas de Deux, What Love Tells Me by John Neumeier, Memoria, Rhapsody Pas de Deux, Diana and Actaeon and Satori.
Reviewer: Vera Liber