Pure Dance: The Leaves are Fading / Flutter / In Absentia / Six Years Later / Valse Triste / Ave Maria
Choreographers: Antony Tudor, Iván Pérez, Kim Brandstrup, Roy Assaf, Alexei Ratmansky, Yuka Oishi
Natalia Osipova
Sadler's Wells
–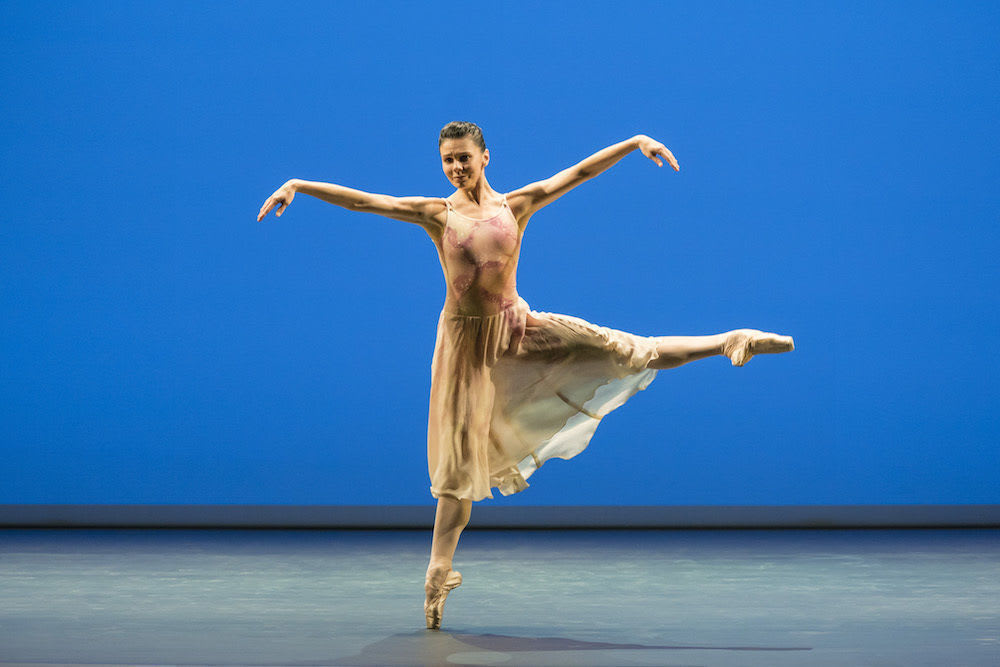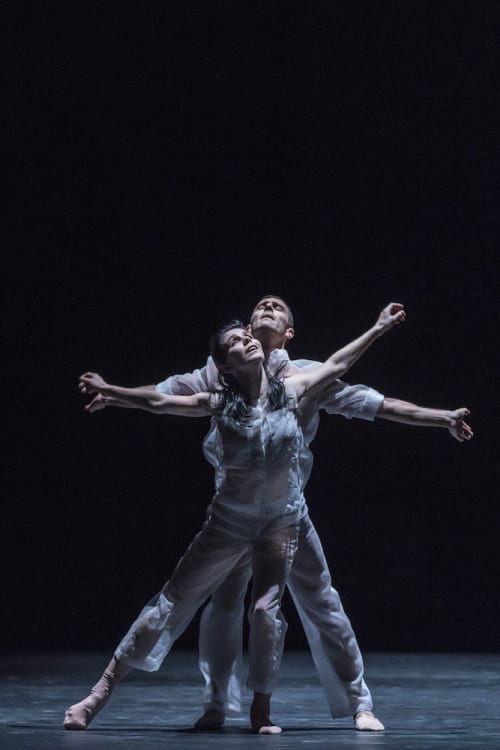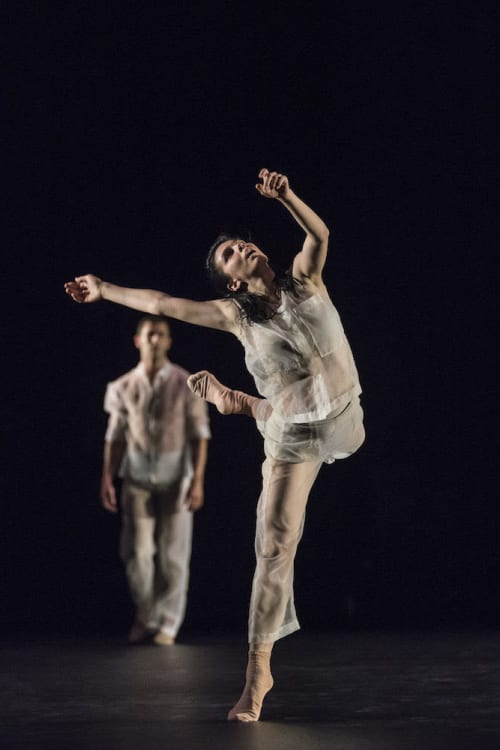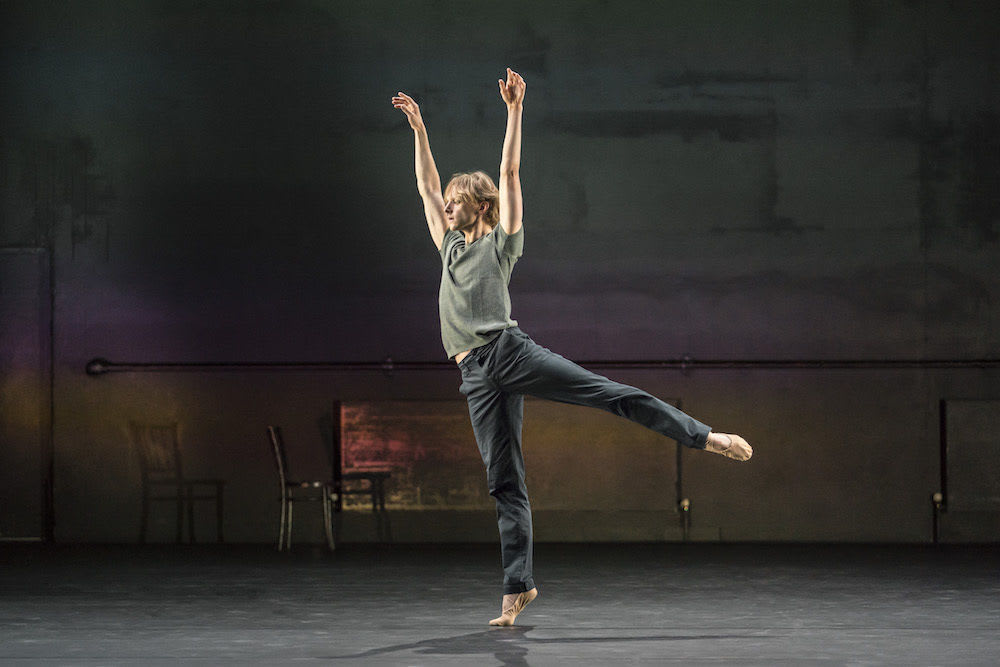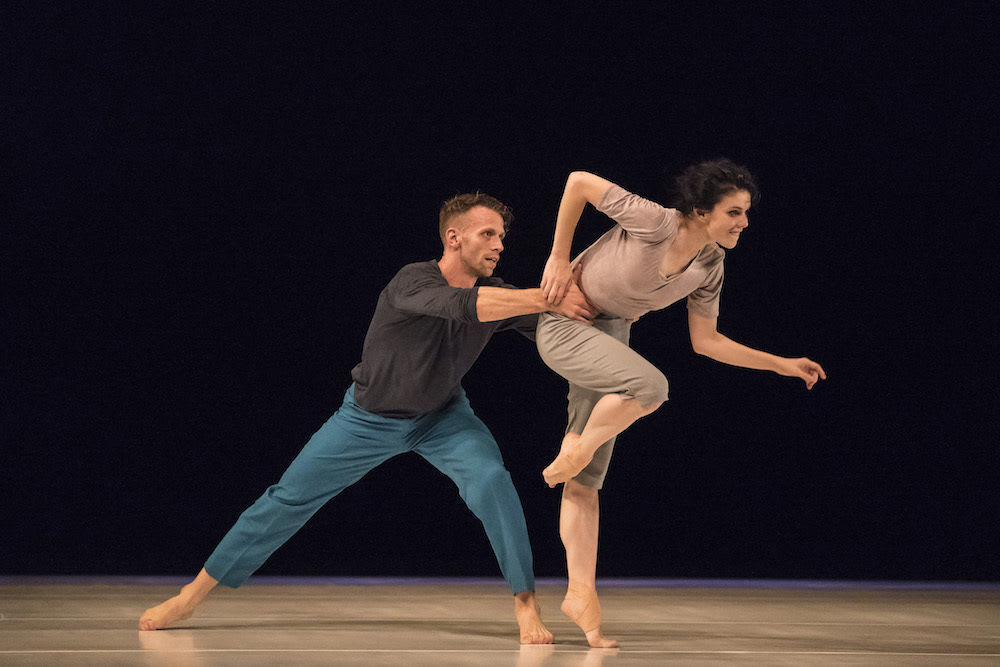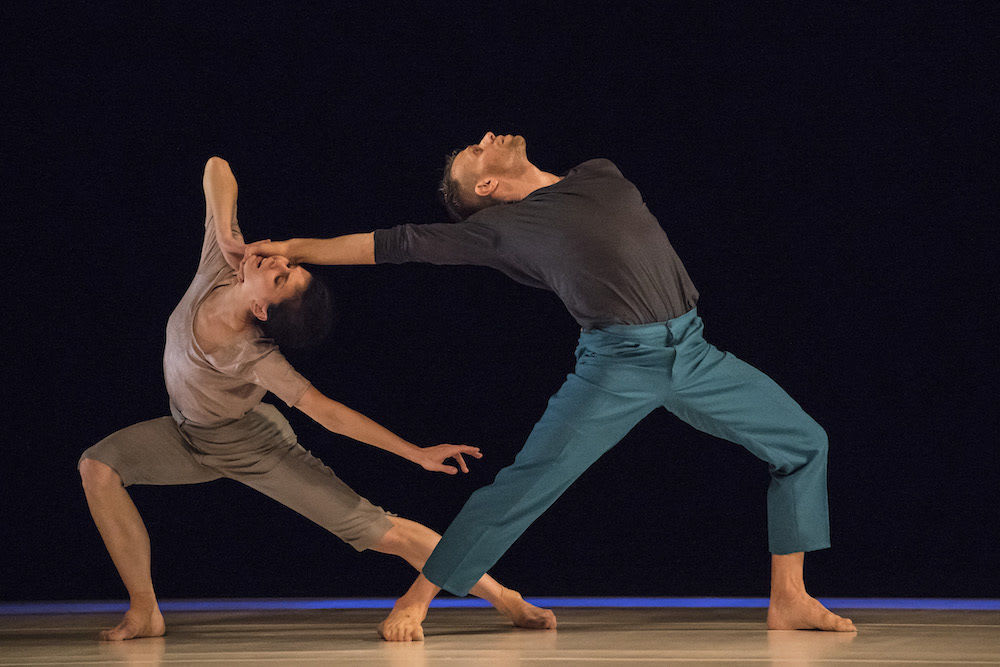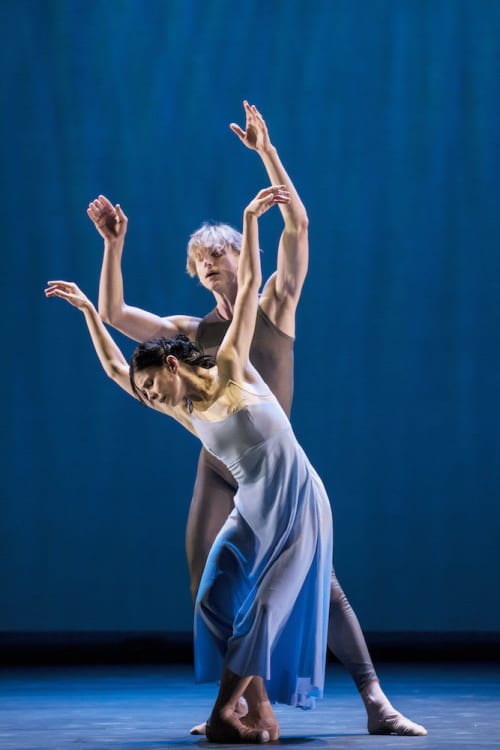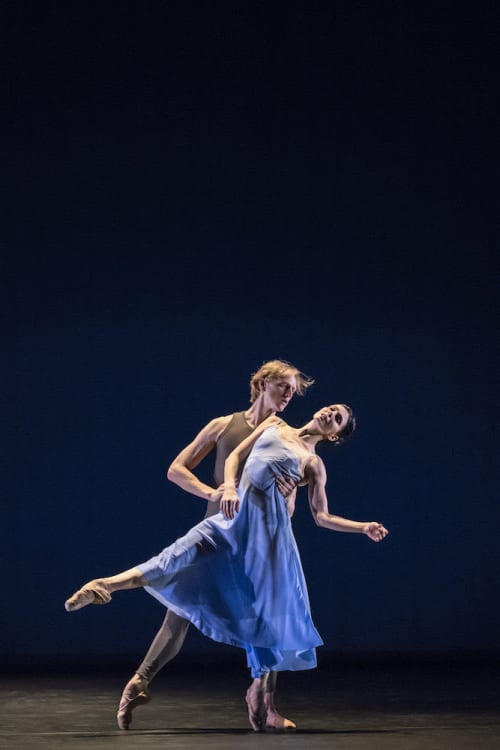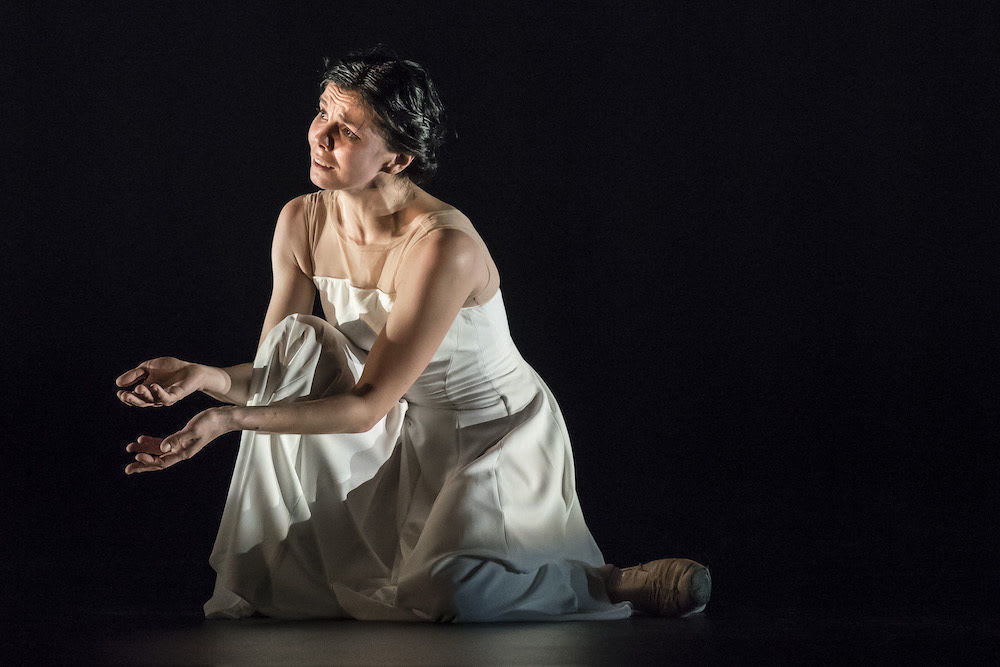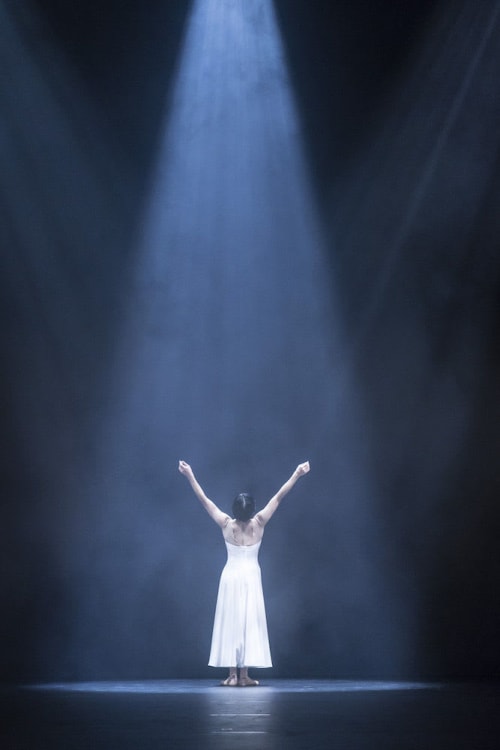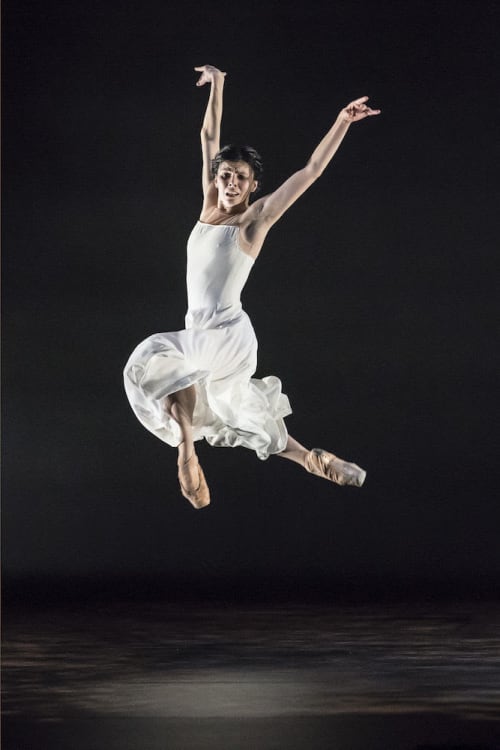 Natalia Osipova returns to Sadler's Wells with a new programme of very short pieces that add up to two half-hour halves. Fusing classical and contemporary—she sees no difference, it's all dance after all and who can quibble with that? Her choice of partners and choreographers, her personal taste, her passionate commitment to dance, reflected in the mixed bag programme.
It makes for an intimate soirée evening of music (alas recorded) and dance, which takes a while to warm up. It's not till the second half that the audience starts applauding with genuine delight. Not a gala evening of fireworks, then, but a muted, lyrical, soulful one.
Difficult to get under the skin of pieces as short as six, seven and eight minutes: four duets and two solos, one each for her and David Hallberg, her partner in two of the duets. Blink and they are gone, leaving just a wisp of a dream. Two hit the fifteen / sixteen minute mark.
Anthony Tudor's 1975 The Leaves are Fading (The Kirov brought it to Covent Garden in 1992 and The Royal Ballet acquired it in 2002) to Dvořák's chamber music is but the central seven-minute duet from his 35-minute work. A nostalgic, elegiac work: Osipova full of life, Hallberg a brooding poetic figure. For a brief moment when she kneels on his knees I see Two Pigeons.
From Dvořák there's an almighty leap to Nico Muhly's eclectic, experimental 2008 Mothertongue album full of digressive doodling and sampling for Iván Pérez's fifteen-minute Flutter—responding, I guess, to Muhly's "Three Large Vocal Works with Twitching".
The splendid Jonathan Goddard is her partner in crime here, but what are they playing at—hide and seek? Now you see them, now you don't as they tease us with an appearance then a retreat into the shadows. It's, apparently, about presence and absence and "a world in suspended flight".
My music producer companion (same age as Muhly) finds the soundscape compelling, but I'd hesitate to take a flutter on its anodyne musings. There are plenty of lifts and shifts but to what end? I'm afraid it doesn't speak to me.
Kim Brandstrup's eight-minute solo for Hallberg promises much—Bach's Chaconne in D-minor, a cinematic set of long shadows, a chair and a pensive seated figure.
Stillness, intense listening to the music, waiting for it to enter his soul, then unfolding movement, seemingly improvised, a response. Isn't music dance's impetus? Brandstrup doesn't demand much from Hallberg, just his beautiful classical dancer presence, Jean Kalman's lighting his limber faithful partner.
Sedated, one drifts towards the interval. But Roy Assaf's 2011 Six Years Later, to a mixed tape of Deefly, Beethoven's Moonlight Sonata and Marmalade's 1969 Reflections of My Life pop song, comes as a welcome surprise. And it's witty. Perks me up.
A couple, Osipova and Jason Kittelberger, spar, bump chests, battle with shoulder jabs, give and take. She gets the better of him, or does he let her? Sometimes it's the sparring that's the glue in a relationship. She just can't leave well alone. Break up and make up is her spice.
The contact work is fast and furious and superb, timing of the essence—almost a children's playground routine. Bells ring, the stage is dark but it brightens and lightens. Has this been going on for a long time? Sixteen minutes actually. And it will go on.
From persistent tinnitus sound straight to Beethoven, the trajectory of a relationship. Neck nuzzling, two animals touching, speaking with their bodies. He walks away, but returns taking her by surprise. Daylight brings hope; the dark night of the soul is over. Or is it?
Alexei Ratmansky's six-minute Valse Triste (Sibelius) is not so sad / triste at all. He had always planned to make it for himself and his wife. Here he has Osipova and Hallberg. Osipova he has known since his days as artistic director of the Bolshoi, then at ABT, where he worked with Hallberg, too, so he knows his raw material very well and it shows.
And it is pure dance, as he says. She in pale blue wafty shift, he in taupe unitard, the better to show off his impeccable line, soar on the music's wings against a sky blue backcloth. She daredevil leaps into his arms again and again.
Yuka Oishi's Ave Maria solo for Osipova she says is not a religious piece but "about a woman with a strength of love and sensibility". Osipova, in fact: lit lavishly by Kalman in heavenly misty light, she is allowed to emote to her heart's content. A poignant solo, a humble solo, and a good showcase for her strong technique.
Reviewer: Vera Liber