Natalia Osipova Programme: Qutb / Silent Echo / Run Mary Run
Choreography Sidi Larbi Cherkaoui, Russell Maliphant, Arthur Pita
Sadler's Wells
–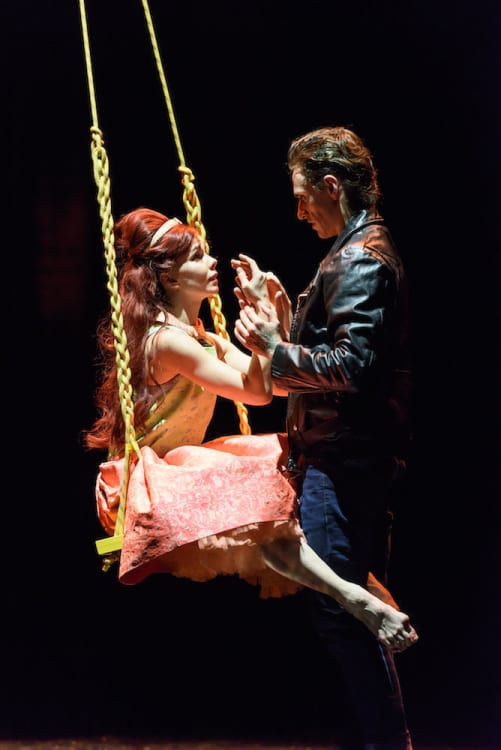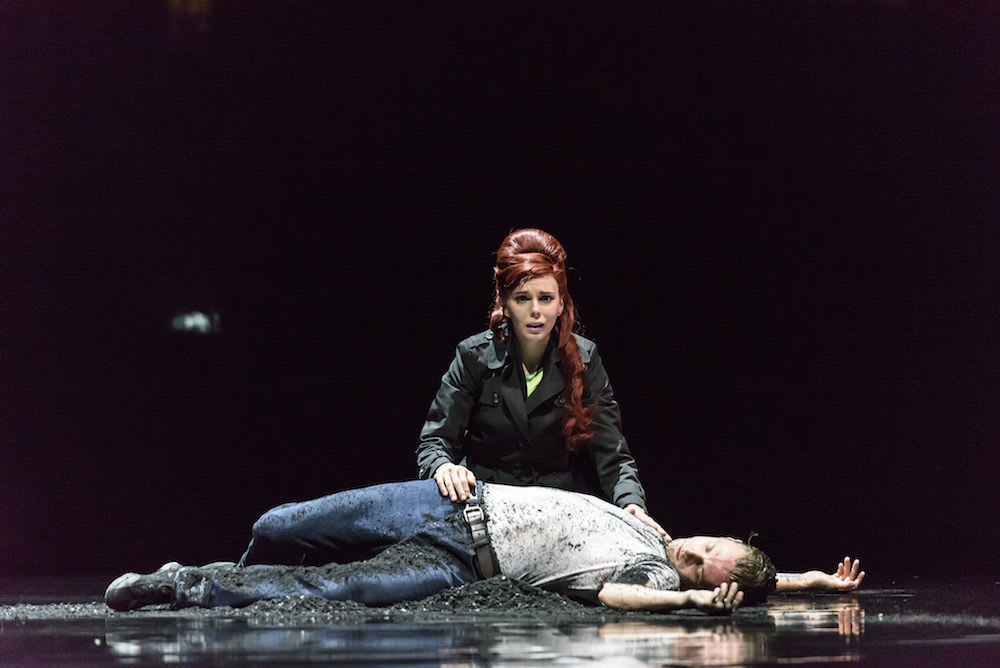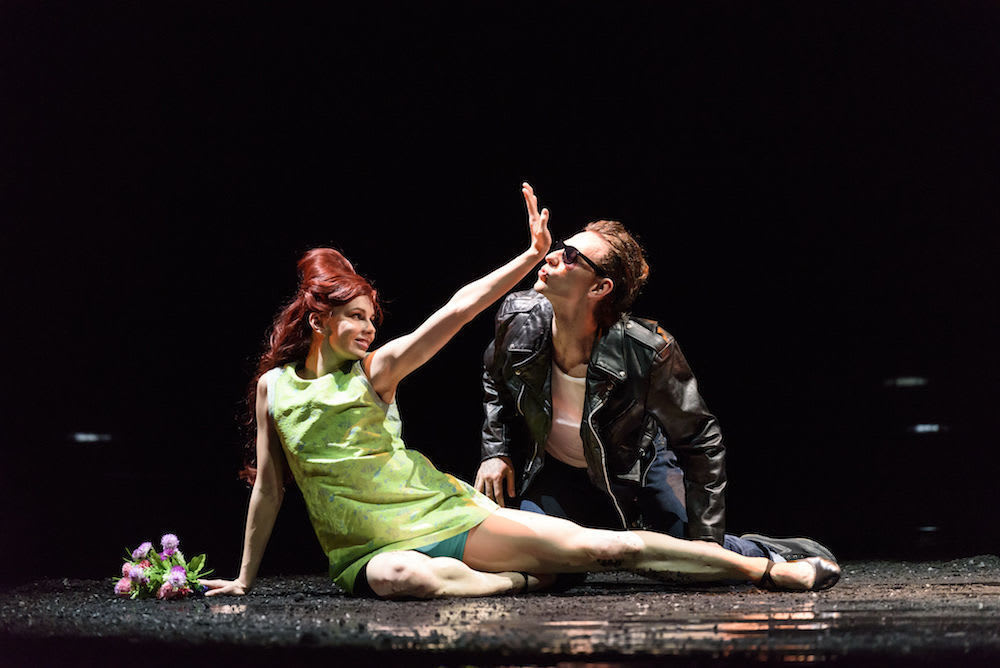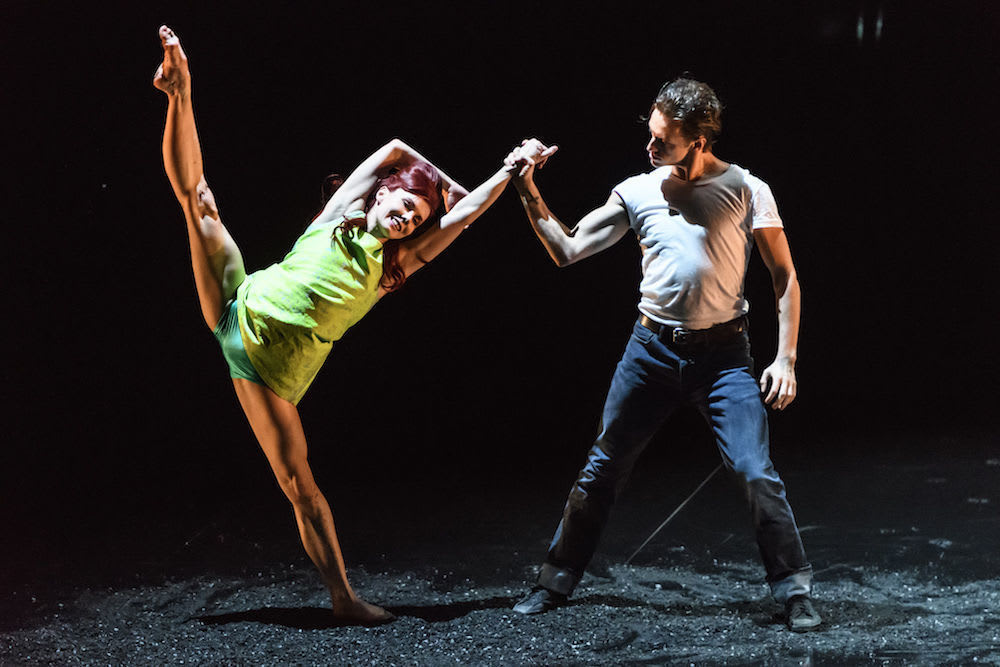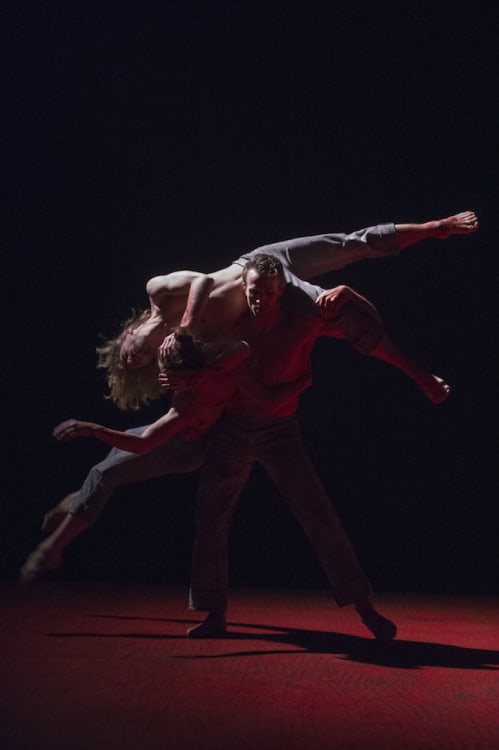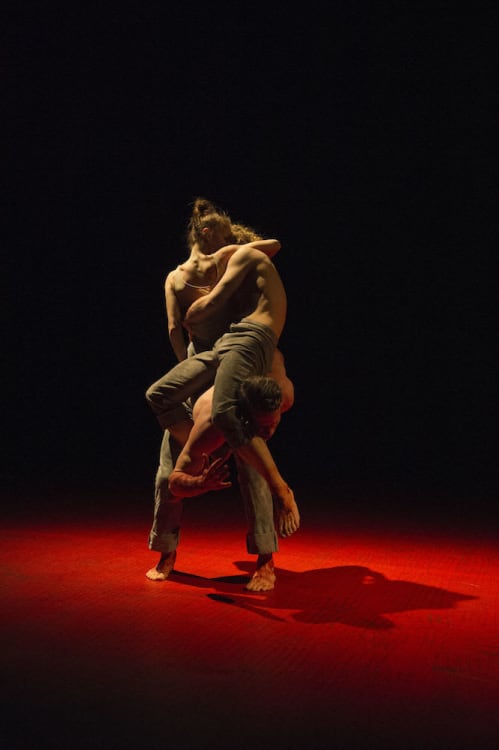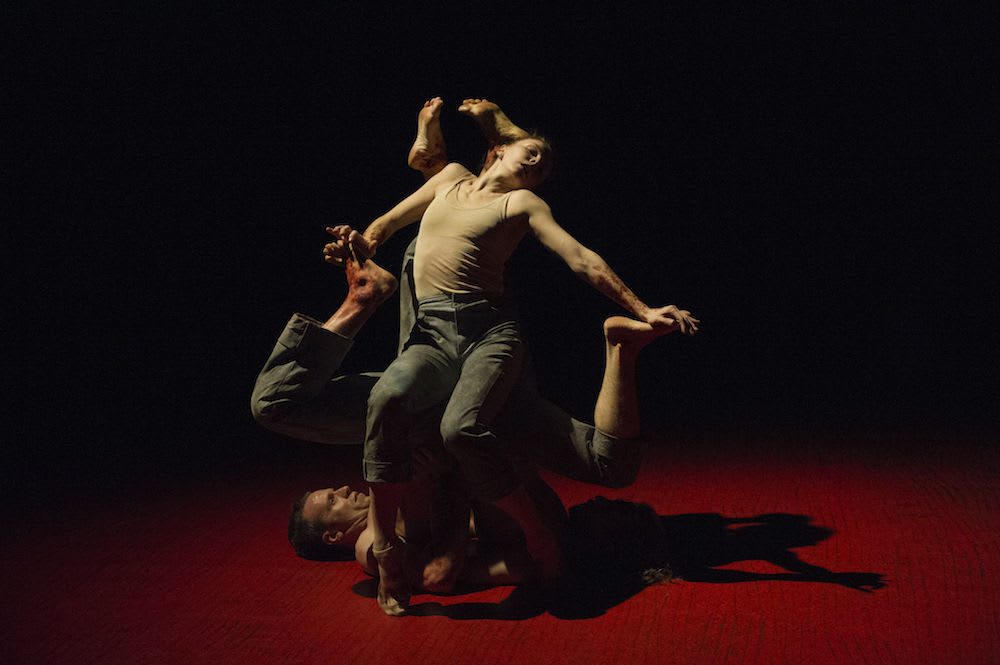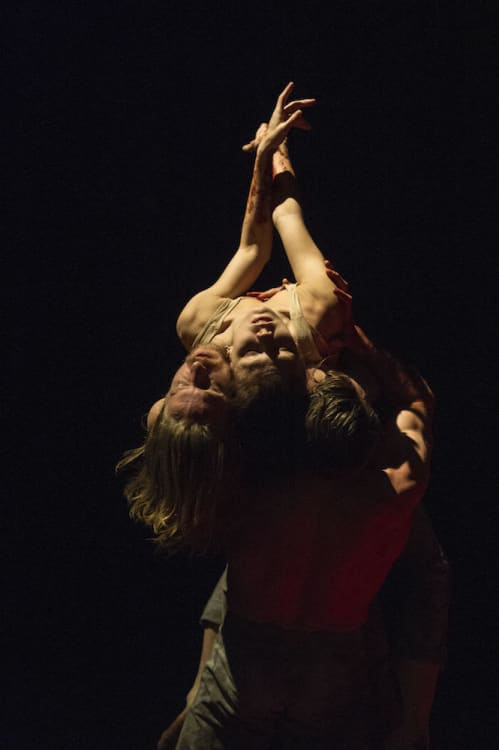 Thirty-year-old Natalia Osipova and twenty-six-year-old Sergei Polunin, uniquely talented dancers, both at the peak of their classical ballet skills, partners in real life, elevation and drama their strengths, decide to spread their wings into the contemporary dance world, as Sylvie Guillem did so successfully before them.
They choose three of the best choreographers working in that field and the result ought to be dynamite, but for some reason fails to catch. Not a damp squib exactly, never that with these two Russians, but after all the anticipation I struggle to engage with them or the dance. The audience doesn't seem to be having that problem, cheering celebrity, though there are empty seats in this sold-out performance.
Celebrity in the form of Amy Winehouse and James Dean in Arthur Pita's closing paean, Run Mary Run, to sixties teenage grief ballads from The Shangri-Las and The Crystals with additional "Heroin" music from Frank Moon. Known as "death discs", these narrative songs of teenage heartbreak and premature death.
Hands jive up from a grave: the stage is lit by Jackie Shemesh for a film noir, if not zombie, movie. Osipova rises from the soil, dusts herself down and resurrects her lover who can adore and kiss her all over again in cyclical repetition, a vinyl record on repeat.
Polunin with his tattoos lives out his James Dean cool fantasy and Osipova's needy 'Amy' clings to him like a vine whilst he lights a cigarette, takes a swig from a bottle and nonchalantly takes her for granted.
Darkly humorous, darkly lit, difficult to see facial expressions from where I'm sitting up in the middle of the first circle, which is a frustration, as I know they both have expressive faces—Polunin's eyes are mirrors to his soul; Osipova's open smile girlish and trusting.
In 'Amy' bouffant hair and lime green mini dress, and full pink skirt for the girl on a swing scene, Osipova is a sweet delight and Polunin is at his sultry best—he looks at home with the heroin needle—but it is all posing and posturing and moments of involving dance to chill or thrill are few. Where is the passionate spark of their incredible Giselle?
Russell Maliphant's middle piece, Silent Echo, is middling—we've seen it all before. Wonderful as his sculptural shapes under Michael Hulls's choreographed crepuscular lighting are, I see a repeat of his Nijinsky-inspired AfterLight as the two isolated beings spin in their own spotlights, two stars in the firmament.
At times I wonder if I am losing my sight, as I strain to see these distant ethereal beings, remote, out of reach. When finally they meet, there is no ignition, just a cool clinical interchange. Maliphant gives them beautiful lifts, balances and curving lines, but his formalism is distancing.
Scanner's epic electronic swells of sound are augmented by James Lavelle's "Trouble in Paradise" for Polunin's solo—what pops into my head here is the video, viewed some thirteen million times, of Polunin exorcising his heartfelt demons to LaChapelle's "Take Me To Church".
Demons and mystics: Sidi Larbi Cherkaoui's Qutb stands for 'axis', celestial movements, a Sufi spiritual symbol for "The Universal Man" or "perfect human beings" with "a divine connection" to God. Eastern music and songs by Sufi Vocal Masters cast an elemental mantra spell and a trio of God's gymnasts struggle and strive.
Cherkaoui explores connectedness, interdependence and contact work through the origamic architecture of three bodies: the muscular Jason Kittelberger, the lithe James O'Hara, and the tomboyish Osipova, all dressed casually in jeans and naked torsos (Osipova in flesh-tone vest).
Cherkaoui demands a lot: he has O'Hara and Osipova both hanging off Kittelberger's torso—the lifts are astonishing. He kneads them into layer-cakes, melding, twisting, contorting, moulding, but the problem for me is that Qutb is not very different from last week's Harbor Me in LA Project's triple bill.
Are they dancing on the edge of a red-glowing live volcano? Are they the spinning satellites that Fabiana Piccioli's eclipsing black discs suggest (I think of Robert Delaunay and Kasimir Malevich)? Whatever the meaning, the performances are amazing—seventeen minutes of non-stop driving supple acrobatic power, Osipova's legs like steel.
Portentousness, I'm sure, was not Osipova's intention when she planned this experimental triple bill. She says doing new work in a new field is hard but it stretches her and, of course, this is true, so full marks for effort, for curiosity, for daring. Nothing ventured, nothing gained. Fail again, fail better…
Anyway, you can decide for yourselves: this programme can be seen at Edinburgh Festival Theatre 12 to 14 August. It returns to Sadler's Wells 27 September to 1 October and visits New York City Centre 10 to 12 November 2016. No doubt all will sell out, such is the double star power.
Reviewer: Vera Liber